Over the Hedge: Community Gardens are Sprouting in Ottawa
"The greatest fine art of the future will be the making of a comfortable living from a small piece of land."
-- Abraham Lincoln
The sun is shining, the weather is sweet, and Julia Lipinska can't wait to get her hands dirty. She is ready to dig, to weed and to take the garbage out.
On Saturday morning, Lipinska has joined a small group of people at the Glebe Memorial Park, who came to volunteer their time at the Bytown Urban Gardens (BUGs). Lipinska says she has a very small garden at home. She hopes to get a plot at BUGs, so she can grow more of her own fruits and vegetables. She wants to grow some tomatoes, kohlrabi and herbs.
Lipinska says she enjoys the process of growing her own food.  She says Ottawa has plenty of space to grow local food to feed hungry and needy, while reducing the environmental impact of shipping food from other places.
It Takes a Garden: "I give produce away because I can't eat it all."
Placed in open public space, BUGs has many curious visitors.
Kids love to sneak into the garden, says another BUGs' gardener Robin Silver. Several times, she caught them eating berries in the garden.
"We have kids who come in here, and take raspberries off the bush. That's okay. Couple kids from the park eating raspberries - that's not stealing," Silver says.
Kids went home full and happy.
"But, last year, we had a whole eggplant taken. C'est la vie - let's hope that someone who eats it, is really hungry. If that's case - that's where it should go."
Silver says there is no greater reward than doing something with community for the community. Community gardening connects people, teaches people how to share and contribute to their neighbourhoods.
The gardeners try to serve as role models, Silver says. They invite families from park's play area to the garden to show how the food is grown. And most importantly, to show each family: they can grow their own food within the city. Food that is clean, fresh and healthy.
"We can just have a small spot, and we can produce so much food. I give produce away because I can't eat it all. I don't think it takes a lot of space in the city to have this ability to grow our own food," Silver says.
Community gardening in Ottawa is "picking up steam"
Community gardening in Ottawa is just "picking up steam", says Jordan Bouchard, the interim coordinator of Community Gardening Network.
Bouchard says the Community Gardening Network nests 43 gardens - the number has almost doubled in the past five years. The city of Ottawa sponsors one allotment – Kilborn Allotment Gardens, which has over 350 plots that are around 1000 square feet each. There are also 28 school gardens registered with Canadian Organic Growers.  Six new community gardens will be established this year, says Bouchard.
Ottawa's community gardening movement started 15 years ago, when concerned residents were starting to raise questions about sustainability of local food system. Talks were launched. Discussions were held. Numerous reports on benefits of public gardens in communities circulated at the City Hall.
In 2003, the City has established the Ottawa Food Security Council, which later has changed its name to Just Food.  Newly created organization launched the Community Garden Network program to support gardens within the nation's capital. In 2011, Just Food became a non-profit organization.
Fruits and Weeds of Gardening
Gardens are blooming across the province too.  Sustain Ontario, a provincial alliance that promotes healthy food and farming, estimates there are 600 community gardens across the province.
"There has been a tremendous increase in food gardens over the past decade in Ontario, and there are a number of documented benefits including physical activity, social inclusion, access to fresh vegetables among many," says Carolyn Young, a program manager of Sustain Ontario.
Gardens vary across the province, depending on size, type and governance. Young says most gardens are organic and located in urban environments. Some gardens are designed for personal consumption, others - run as social enterprises.
There are also challenges, says Young.  From organization to operation, funding is one of the biggest ones.
"Many gardens rely on volunteer labour, and this can be a huge challenge when maintaining a public space.  Others require funding for some staff support - and sustainable funding sources are a challenge," Young says.
"What's really exciting is that more and more municipalities are supporting community garden networks and urban agriculture with enabling policies and funding support. They see the public health benefits."
BUGs are Buzzing in Ottawa
Myka Riopel, BUGs coordinator, gives a tour of the garden as she walks through the plots divided by wooden planks.
"We have a lot of communal plots for people to share our tea garden, herb garden, flower garden, and we always do either tomatoes or garlic. We used to have berry bushes that were all shared," Riopel explains.
BUGs was formed in 1996 by Ottawa residents who wanted to grow local, organic food. Originally, the garden was located on Metcalfe and Catherine Streets. But due to the Beaver Barracks new housing construction, the garden had to be relocated to the Glebe Memorial Park.
The new garden accommodates twelve plots - four reserved for handicapped - shared by a four-person-team. To secure a plot, new gardeners have to contribute four hours of volunteering and a suggested donation of $10. Riopel says it's becoming more popular to garden locally - many are on waiting list.
"This year, we are pretty busy. We have a lot of interest. Whoever came to the earlier events this season, are more likely to get a plot. It's just to show commitment and that you are interested in gardening," Riopel says.
BUGs is an organic garden. It means the gardeners have to cultivate food in a sustainable manner, staying away from using pesticides and herbicides. Protecting the environment and the health of community come first, says another BUGs coordinator Scott Jarosiewicz.
"It's an organic garden, or at least as organic as it can be. We don't want to be dumping chemicals - the property has a school playground around here. We don't want some foreign substances spoiling the playground," Jarosiewicz says.
The garden is reaching community minds too. Jarosiewicz says the garden partners with schools, inviting students to visit the garden to help them learn how food gets on their table.
"Community gardens help expose the link between us and our food, how our food is grown, and where it comes from. It also helps build community involvement and engagement," Jarosiewicz says.
Outdoor Haven
For Pamela Scaiff, community garden is her sanctuary where she retreats from her busy city life.
"I like to come with a cup of tea, and just do a walk about first - enjoying and looking at what other people are growing. Asking: What's that? How do you grow that? Or, just sit quietly sometimes," Scaiff says.
Three years ago, she wasn't a good gardener, she confesses. Gardening for her was almost mysterious and overwhelming. Now, Scaiff drinks her own grown tea, blended with herbs that came from her plot. Discovering the secrets of various blends, she can't get tired of.
"There is anise hyssop, which is amazing. It tastes like liquorish, but if you blend it with lemon verbena, mint, and chamomile - it's a really soothing drink," Scaiff says.
When Scaiff has just moved to the area, somebody asked her if she could help a local garden. The community garden was having political issues trying to get started. Scaiff went to the meeting, and found the idea of communal gardening as an "amazing initiative." She helped and joined the garden.
"And I love it. I do it partly because I want to get to know other people in the community; partly because it gets me out in the sunshine," Scaiff says.
Thanks to sharing a plot with other people, Scaiff says she quickly picked up gardening skills. She now has a second garden on the roof of the Beaver Barracks' apartments.
By the end of the summer, all gardeners will have little sacks of home grown tea and herbs.
"Tea and coffee that you buy from the store can be quite expensive. The idea here is to show - you can grow anything," Scaiff says.
***
Before Julia Lipinska goes on with the garden work, she cautions: we must remember - there are much needier habitants in the neighbourhood.  Squirrels have been sneaking over the hedge of her garden, nibbling on tomatoes and squash. Chicken wire is no help.
"In my little garden at home, they have taken some of the best produce unfortunately. But that's the part of gardening, they need to eat too," Lipinska says.
After all, it's all about sharing a community, isn't it?
Recommended Articles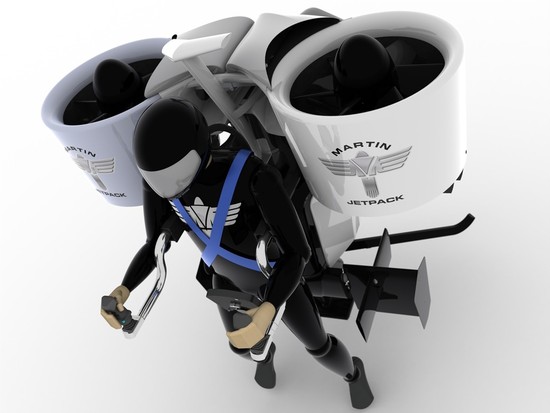 Humans have dreamt of flight for centuries, as the story of Icarus' wax wings and Leonardo da Vinci'...
Read full story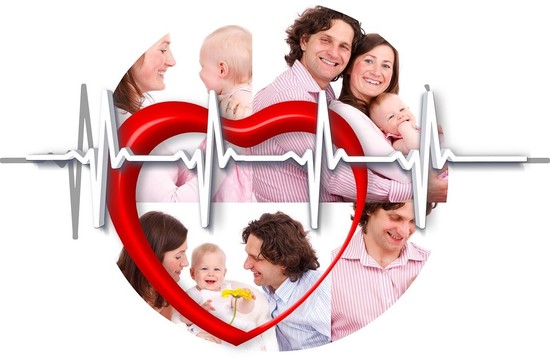 Why a new health accord needs to include better planning for health human resources. There is growin...
Read full story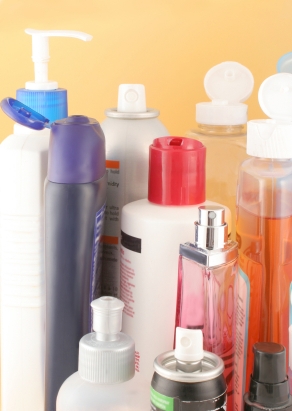 The average Canadian has a rigorous morning routine - we scrub, brush, paint, and spray with reckles...
Read full story
Comments (0)
*Please take note that upon submitting your comment the team at OLM will need to verify it before it shows up below.