Patrick Gordon Framing
Patrick Gordon isn't kidding when his website says he's been involved in Ottawa's arts community since birth. The founder of the framing business that bears his name was born into a family of artists, both musical and visual. "My mother was the artist in the family," Patrick reflects. "We were a total of eight kids and all my brothers and sisters were involved in the arts one way or another."
As a teenager, Patrick attended a high school arts program and furthered his studies as a painter at the Ottawa School of Art. His mum worked in the framing shop in the basement of the former DenArt gallery at the corner of Bank and First in the Glebe.
After working in various framing stores, Patrick's business ambitions turned to the conservation and installation of art collections. All this experience is summed up by the studio he runs at 160 Elm Street just east of the City Centre.
Patrick Gordon Framing (PGF)specializes in the framing and handling of original works. He and his staff manage complex projects by individual artists and for various, prestigious government art collections. PGF recently completed the 2019 collection purchase for the City of Ottawa, tallying over sixty pieces. The works were on show at Ottawa City Hall's art galleries over the new year.
PGF frames the art collection of Global Affairs Canada that hangs in diplomatic missions around the world. The exclusive collection itself dates back to the 1960s and features pieces by living Canadian artists who carefully avoid political and controversial subjects. The Department of Crown/Indigenous Relations relies on Patrick's expertise for its incredible collection as well.
The PGF studio uses the finest materials and the highest standards to insure the longevity and crystal clarity of every artwork it frames. "Museum-quality glass, coroplast [a brand of corrugated plastic] backings versus flimsy paper. We think of it as providing a really good, safe home for the art," Patrick proudly says. Studio staffers are hired exclusively from professional art and museum backgrounds and know how to handle projects in a sensitive and meticulous manner. All of this is done at competitive market prices.
Patrick comes up with smart solutions for some peculiar requirements. "I think the most unusual thing I ever had to frame was a man-sized paper shirt," he recalls. A local cabinet maker was hired to construct a deep box to act as the frame. A piece of acid-free foam core was shaped into a three-dimensional form and connected to the back of the box. The core also went through the sleeves and created the illusion of the shirt being worn on a man's torso.
Maintaining an active and philanthropic presence is important to Patrick, who was awarded the Business Recognition for Contribution to the Arts award by the Ottawa Arts Council (OAC)in 2014. The studio recently donated old frames to support local artists. In December, Patrick Gordon Framing was a "Packing Sponsor" for the OAC's annual Luck!/Chance! art draw event, meaning Patrick and life partner Danielle Leavoy wrapped and packaged donated works for transport home by lucky ticket holders. PGF also tossed in a generous cash donation.
What sets Patrick Gordon Framing apart is its full catalogue of end-to-end services. Framing is the core offering, drawing on walls of pre-made options supplemented by creative, original solutions for any need. The studio works with the best consultants in the business for specialized conservation solutions. Crating and shipping preparations are available, and they'll even assist in the tricky craft of installation. Basically, they're really nice, really professional people who know how to handle art, from big collections and gallery exhibitions to whatever may grace the walls of your favourite room at home.
Check out the website for more information about Patrick Gordon Framing's exceptional services, plus upcoming vernissage events in the PGF space like Toronto artist Graham Robinson on April 10, 2020.
patrickgordonframing.ca
Recommended Articles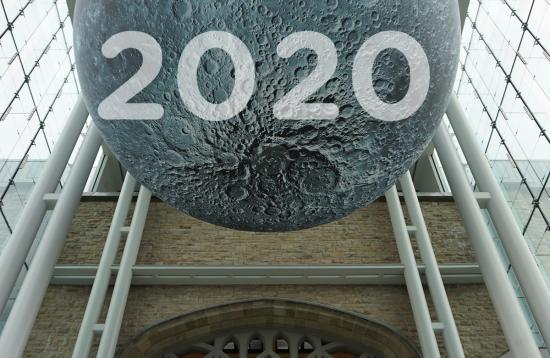 2020 was pretty challenging, particularly for people with disabilities. Unfortunately, many of our concerns will still exist in 2021.
Read full story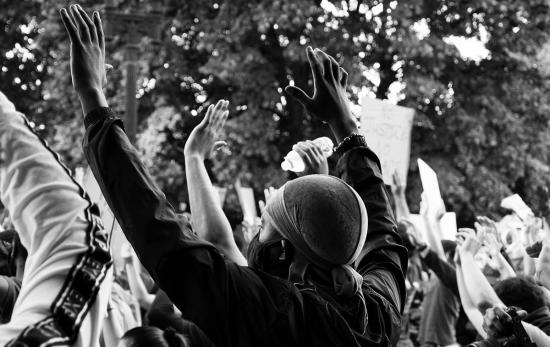 Through Social Media, it's become easier for others to speak up, be heard, and become part of a community seeking change.
Read full story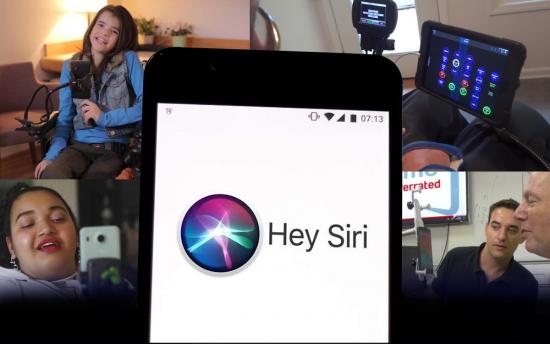 People with disabilities rely on adaptive technology to achieve the same level of connectivity to the world that abled bodied people enjoy
Read full story
Comments (0)
*Please take note that upon submitting your comment the team at OLM will need to verify it before it shows up below.