Arts & Events
Peeling Back the Layers of the Ottawa Burlesque Scene with Killsey Van HellSin
Peeling Back the Layers of the Ottawa Burlesque Scene with Killsey Van HellSin
Photo by Kidd Gloves Photography
---
She looks out at the crowd thinking to herself "I don't want to mess this up". It is her first time really trying this out. Sure, there was that night at the Rainbow but this...this is different. She's been preparing for this moment for some time. You'd think a thing like nervousness wouldn't seep through the skin of somebody who goes by the stage name Killsey Van HellSin but, on this night, she's feeling it. It'll soon pass, however, because her stage awaits.
Killsey is about to step into Ottawa's growing burlesque scene and bring a bit of the roaring 20s into the modern age. Though the term has taken a few different shapes since first appearing in an early 16th century text by poet Francesco Berni, the shift in America's Jazz Age to include stripteases, suggestive melodies, a tinge of the comedic mixed in with some flashy outfits has become what most associate with a burlesque show.
Though its Golden Age was nearly a decade ago, there has been a revival of the art form. Now sometimes referred to as Neo-Burlesque, new troops, venues and festivals seem to become only more abundant each year. Names like Dita Von Teese and groups like Cabaret Red Light brought burlesque out of smoky clubs and into the public eye and conventions like Vancouver's International Burlesque Festival and the Miss Exotic World Pageant attract multiple performers and styles not to mention increasing attendance numbers. It may not be another age of gold but there's certainly a little glitter, feathers and flash!
Just by glancing at some of the downtown telephone poles, you'd know that the scene in Ottawa is also on the rise. Capital Tease, Rockalily and the Ottawa Burlesque Academy are just a few of the groups in town that pack in crowds for cabaret nights at places like Fatboys, The Bourbon Room and the Rainbow. Local dance schools like Cherry Blossom Studio and Dance With Alana have started to give lessons and the city even has its own annual convergence with the Ottawa Burlesque Festival. While some may have a preconceived notion of what these shows contain, performers lik Killsey will be the first to tell you it is more than just the glimpses of flesh. A typical show may dive into various forms of dance, classic sideshow entertainment, musical performances, stand up comedy, and aerial arts fit for the circus.
It was at one of the Rainbow's An Evening of Sin events that Killsey first discovered the local scene, one that would become a big part of her life from that night forward. At a personal low point and just beginning to put herself back together, her roommates carted her off to the show. Though she may have known what to expect, part of twhatever that was certainly didn't include finding herself on the stage. After all, she was just supposed to be watching the show. Still, when a need arose to fill time she found herself giving an impromptu performance. Though her first official strut into the scene would see the aforementioned pre-show jitters, on this evening she was feeling emboldened.
"The host joked at one point that they needed a stall to fix some props that were malfunctioning backstage and asked if anyone from the audience wanted to try an improv number for fun... so I did, and the rest is pretty much history. I've been onstage ever since," says Killsey who goes on to strip back more Ottawa burlesque layers to and show us more.
Ottawa Life: How would you describe burlesque to somebody who may not be familiar with it?
Killsey: Burlesque is a glamorous display of sensuality, theatricality, and dance, and is as unique and surprising as each performer who participates. Burlesque originates from vaudeville reviews and is frequently included in theatrical variety-style shows today.
Can you tell me how you chose your stage name?
As unglamorous as it sounds, I was given my stage name by another performer in Ottawa in the first few months of my career. I had expressed an interest in doing burlesque acts that were outside the traditional vintage aesthetic, so I received the moniker "Killsey Van HellSin". Later on, after I'd decided I wanted to do a lot of aggressive acts to heavy metal music, a very good performer friend of mine referred to me as the "Battle Axe of Burlesque", and it stuck.
How did you feel the first time you walked out on stage for a performance?
The first time I properly went on stage to perform, I was really nervous, mostly because I didn't want to mess anything up. I've always been pretty confident on stage, but during my first few shows, I was exceptionally anxious, especially because I wanted to be strong and confident during my act. I knew I had the potential to be really really good at this art form, so I made sure I practiced to the point of muscle memory and did my best on stage. Now, I find the more relaxed I am, the more likely it is that I'll have fun on stage, and that's really what I try to bring to the audience.
Why do you think the burlesque scene has become so popular in recent years?
Burlesque is experiencing a resurgence in popularity largely because it offers an open-ended means of self-expression for people of all shapes, sizes, sexualities, races, genders, and political leanings. The body positivity and confidence that burlesque projects are really appealing to both audience members and performers. The burlesque tradition was started in the 20s and 30s in America by women, but the art form can allow everyone the opportunity to showcase their vision of their absolute best, rhinestone-and-glitter-encrusted self for all the world to see on stage in their glory.
How would you describe the current scene here in Ottawa?
The current burlesque scene in Ottawa is chock-full of vibrant, passionate, polished performers who are exceptional at what they do. We have it all, from classic vintage showgirls to handsome and debonair boylesque (male burlesque) performers to gender-bending androgynous beauties and everything in between! Burlesque is so singular because it can be combined in different ways with different art forms and here in Ottawa, we're lucky to have a talented community of innovators and entertainers.

What are some of the venues/nights you'd recommend to those that are curious?
Here in Ottawa, there are lots of options for absolutely stellar burlesque shows most nights of the week. My personal highlights include Cabaret LIVE at Live! On Elgin, which is a monthly burlesque show with a live band, Burlesque Wednesdays every week at the Bourbon Room downtown, Capital Tease's monthly burlesque night at Fatboy's Southern Smokehouse in the Byward Market, and An Evening of Sin at the Rainbow Bistro twice a month. I find you can do no better for a fun date night than to head out to a burlesque show! Each show offers quality entertainment at a great value, and performers will often sell merchandise, such as prints, pasties, and hair flowers, at shows so you can take home a souvenir! If you're interested in more of what we do, the Ottawa Burlesque Playground on Facebook is a great guide to burlesque events throughout the city.
What type of people do you feel burlesque attracts either via performers or audience?
Personally, because I aim to offer a diverse portfolio of numbers ranging from classic burlesque through to sideshow clown acts, I find that this art form has such a widespread appeal that it can be difficult to pinpoint a specific type of audience member. I feel burlesque can attract and be enjoyed by everyone. It offers adults a fun night out on the town that supports homegrown talent on local stages.
Who are some of the performers in the city that have impressed you?
Even after five years, I'm constantly impressed by the talent, passion, and unique abilities I see in the burlesque community on a regular basis. Longevity in burlesque takes devotion to your craft, as well as perseverance, self-acceptance, and a hell of a lot of work, so it's great to see performers refresh their acts and try out bold new choices on stage in front of an audience. Some of my favourite locals include the gorgeous smiling face of Saffron St James, the stunning gender-bender Master Cameron Eric Leon, the effervescent classic beauty of Koston Kreme, the truly unique acts of Rhapsody Blue, and Ottawa's newest vintage bombshell on the scene, Victoria Vermouth. Each of these folks has really devoted themselves to providing a fleeting glimpse of their own unique beauty on stage, and they're all constant sources of inspiration to me to work even harder to become a better performer.
How would you describe a typical evening?
A typical evening out at a burlesque show in town is a perfect experience to share with your sweetie, your best pals, or even your mom! Burlesque shows in Ottawa are as diverse as the performers in them, and have a closer feel to a variety show than any other traditional theatre outing. You'll likely get to see more than just burlesque, even though that's the shining star of the evening. You'll see circus arts, live music, comedy, aerial arts, classical dance, sideshow, artistic statements, and more, all at home on the burlesque stage. Most shows here have three sets of performances with intermissions in between, so there's plenty of time to chat with friends, peruse artists' merch, pick up some libations and prepare yourselves for all the exciting things you'll see! The MC will guide you through some important points regarding burlesque audience etiquette at the beginning of the show, and then you'll be expected to hold on to your hats for an evening you'll never forget!
What do you feel may hinder people for wanting to participate or attend a burlesque show?
I think that largely, a lot of folks make assumptions about the sensual nature of burlesque without first coming out to see a show or considering that burlesque is very much like other forms of theatrical arts or dance. Like any other dance form or performance art, it can be saucy, silly, sexy, and overall, fun! Burlesque is also meant entirely for an adult audience, so don't be afraid to support local artists and give a show a try!
What tips might you give to people who are curious about performing?
I would first suggest checking out local dance schools for burlesque classes, since, like any other kind of dance, it's important to have a solid knowledge of steps and techniques before setting foot on stage as a solo artist. Both Dance With Alana and the Ottawa Burlesque Academy offer really awesome beginner burlesque classes, group choreography courses, and solo development workshops to help you along with improving your confidence towards getting on stage. I would also heartily suggest going to as many local shows and festivals as possible so you're seeing as much burlesque as you can. Watching and learning from other performers is crucial in developing your stage persona and in really defining what kind of performer you want to be. Most performers also teach specialized private lessons that can help you improve on specific aspects of your performance as well, so don't be afraid to approach someone you admire. Burlesque is all about taking chances and making bold choices, so the number one tip I could give is honestly to just go for it!
What is your favorite thing about performing?
My favourite thing about performing is creating unorthodox pieces of glamorous beauty and art that resonate with audiences in ways they didn't anticipate. I've had a lot of folks comment that my acts were really unique, dynamic, and beautiful, especially if it's their first or second time coming out to a show. I really love it when audience members give me feedback about my acts since it really pinpoints ways I can improve as a performer. I often focus on difficult or obscure costume pieces and music in my art, and I appreciate it so much when those are the things people comment on. I put a lot of time and effort into creating numbers that are beautiful enough to, in essence, stop time for the audience and be present with me for the three-to-five minutes I'll be on stage. It's definitely a labour of love that is an honour to share.
Recommended Articles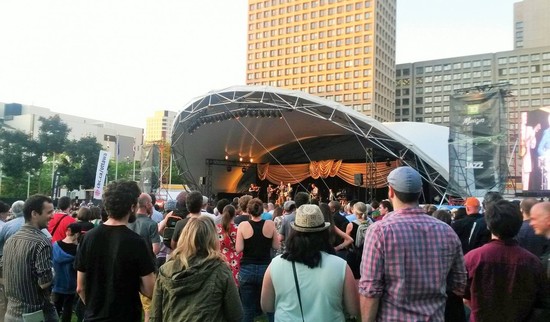 When I lived with my parents, Saturday afternoons meant it was jazz time. Actually, any time was rea...
Read full story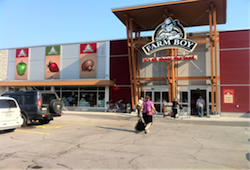 [/caption] The recent increase of daily deal sites infiltrating the online consumer market combined...
Read full story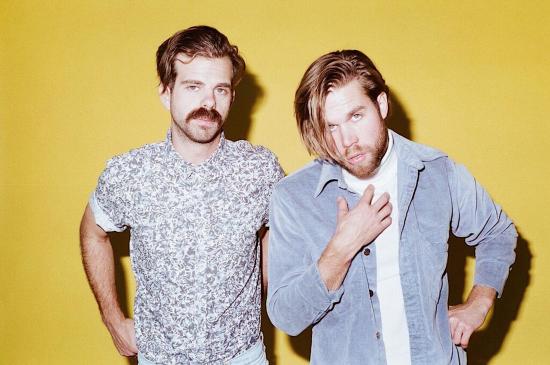 Few bands go through as many drastic changes at once as Toronto's The Darcys.
Read full story
Comments (0)
*Please take note that upon submitting your comment the team at OLM will need to verify it before it shows up below.