People of Earth: The PepTides!
Feature and cake photo by Valerie Keeler Photography / Co-styled by MJ LeBlanc (stylist, Rent frock Repeat) and
Katie Hession (founder, YOW City Style) / Women's dresses provided by Rent Frock Repeat / Men's clothing
provided by Le Château Bayshore mixed with musician's own / Additional photos by Andre Gagne
Full print issue with special fold out PepTides? cover will be available now!
---
They stand before mirrors that reflect the infinite.
He slips into a pair of zebra striped pants while she puts the finishing touches on an askew heap of neon green hair. She tosses on something latex tight and he reaches for a fedora. Another ensures her locks are just the right shade of purple while he adjusts the antique television next to the drum kit. The old touch-tone phones dangle from the microphone stands. He does up his tie. She slides into fishnets. He slips on his shades.
In T minus one minute and counting they are about to descend upon another unsuspecting audience of Earthlings that have no idea what is about to be unleashed upon them. You've got no time to prepare. You're not ready but they are.
Ground control to Major Tom, it's show time!
They're a well-oiled Where's Waldo? Rube Goldberg machine of colourful lightening strewn with silk, soul and funk! They're the Warhol painting you've never seen hanging on the bridge of a shimmering disco starship about to enter your atmosphere in rainbow warp drive. They are stardust. They are golden.
People of Earth: The PepTides!
Before his trip into this new galaxy of music, PepTides founder Claude MarQuis was an artist painting posters of Satan as a dancer in a gay sauna. Other works explored mental illness utilizing characters from A Streetcar Named Desire. In short, he was experimenting, diving into waters of exceptional vision and creativity. Like most artists, however, he wasn't satisfied sticking to one medium no matter how out there the finished products may be. He needed bars to raise and envelops to push. It was time for something new.
"Solo and armed with a laptop and microphone I recorded the first PepTides album (I'm A Spy (2007))," says MarQuis, adding that by the time he set to work on the third album (North Hero (2010)) he knew he needed to get more people on board whatever vessel the project was about to transform into.
"Completely out of the blue, I awoke to find the cover of that latest album (For Those Who Hate Human Interaction (2010)) on the front page of the Ottawa Citizen being named best album of the year. It seemed like it was an appropriate time to start a live band."
Once containing only a single star, the MarQuis universe was about to experience a pretty Big Bang. Soon eight others would blaze brightly around him to form the PepTide galaxy.
If Claude could be viewed as the sun-like centre that provided the conceptualization of the band as well as the songs they would sing, the other members would move in flux with each other in the kind of synchronicity you may not completely understand but know is necessary to keep everything positioned in a delicate gravitational embrace.
There's DeeDee Butters with her off-the wall ideas and diva soprano chops. Olexandra Pruchnicky is all about the charisma and charm. Rebecca Noelle brings the sounds of jazz and soul. Andrew Burns has the funky bass hooks. Juan Miguel Gómez Montant is the guitarist with the Latin flair. Dale Waterman is the fuel in that ever important warp drive. Alex Wickham brings precision and a unique fashion sense. Scottie Irving injects the science behind it all.
"Nine members may seem excessive at first blush but we all fell in love with each other so now it's too late," says Scottie , both keyboardist and band manager.
The band prides itself on their diversity. When all nine are on stage together it is as though they represent a world map of cultural identities. They are Scottish, English, Ukrainian, Mexican, Guyanese, Armenian and Cree. Within this melodic melting pot naturally boils an eclectic broth of musical influences for a rich experience that can switch gears quicker than the Bugatti Veyron.
"We love it, we love that our music transcends styles but that our message and ethos are strongly articulated," says vocalist Olexandra Pruchnicky. "As musicians we play what we are inspired by, and we are inspired by so many styles that to restrict that would be restricting our whole creative process."
Alex Wickham gets to witness everything unfold from his drum kit each show and, like anybody with a pulse, realized early on that there really was no moment of boredom at a PepTides concert.
If the band sounds like what a Pollock painting might resemble if translated into music, it's because MarQuis developed the band from the mindset of a man not professionally trained in the medium. To him there were no rules. There were no barriers. There was only intuition and a blank canvass of possibility. While the results deviate towards upbeat, danceable music there are strong ties of serious social commentary that bind between the beats.
"Our music tends to critique the sources of division and conflict in humanity. As such, we are hyper-aware of those elements in real life," says vocalist Dale Waterman.
This band doesn't do anything halfway and you know you are in for something different before they even walk on stage. Pruchnicky says that the pageantry incorporated into the band is only another expression of the larger than life art they present to their audiences.
"We try to create characters and a space where we can investigate the concepts of the world around us. By us creating these outlandish characters and this outlandish experience we allow the audience to let down their guard and fully explore their own personal experience in face of our music," she says.
Bassist Andrew Burns speaks of the workload that goes into being part of the group. Rehearsals are more like aerobics classes. He says that there are few acts in town that put as much thought and effort into their stage presence, adding that the flamboyancy helps them stand out from other bands in the city.
That's an understatement. One might be inclined to take this ideology much further! The PepTides may very well be visible from Venus.
The band has acquired quite the fanbase. Vocalist Dee Dee Butters relays a Tweet she read after the group's 2012 Bluesfest performance:
Every time The PepTides play a unicorn is born!
This is perfectly stated by just one participant of the bands growing cult of rabid followers that become infected after any given performance. We say participant because you don't just attend a PepTides show, you become just another part of the organism ready to spread the love around.
"I think our audience continues to grow because, by our nature, we don't discriminate. A fan is a fan is a fan and we love them all, period," says Irving. "You have to make that fan feel special and shower them with love in return for what they've given you."
MarQuis has now watched his solo project go nova. The band is armed with eight albums that transcend any one genre should you be able to hold it down long enough to define it.
This, coupled with the epic stage shows and growing word of mouth, has The PepTides showered with acclaim that beams as brightly as some of their hairdos. He says the band has maintained true to their vision by ensuring that the art comes from a genuine place and is all inclusive.
"Music is for everyone. Why build walls?" he asks.
When asked how he would describe the creative force that is the band to those who haven't experienced it yet, he simple states:
"Are you bored of life? Be no longer: The PepTides!"
---
The PepTides most recent release, a self-titled EP, is available now on iTunes.

They will be performing next at the Black Sheep Inn on April 1ST.
---
Behind the scenes of the band's epic cover shoot:
Recommended Articles
Feature image by Paolo Ceritano. Standing on the edge of the end of a year, when singer-songwriter R...
Read full story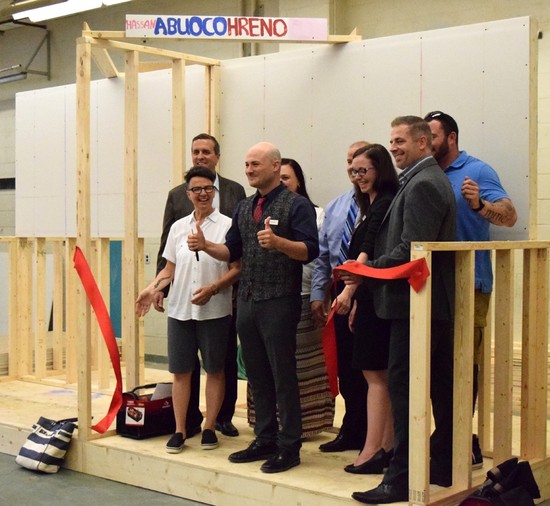 On Monday, a group of educators and city officials came together to launch the YMCA-YWCA's first e...
Read full story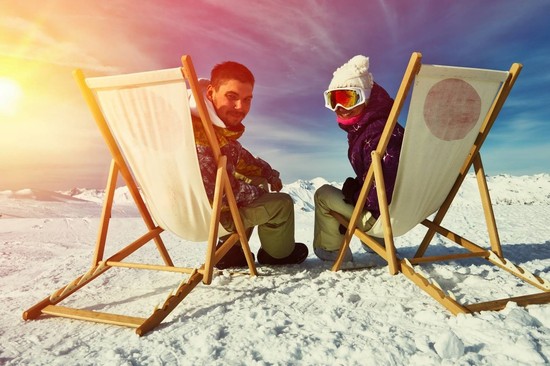 As our Canadian cold weather trickles in and the days become shorter, getting your daily dose of sun...
Read full story
Comments (0)
*Please take note that upon submitting your comment the team at OLM will need to verify it before it shows up below.