Pinot Paradise
October seems to be a Pinot month here in Ontario, for a number of reasons… First, Thanksgiving offers up a golden opportunity to pull out Pinto because it's a perfect accompaniment with turkey and other Thanksgiving fare. Secondly, the Pinot Affair (weekend of October 19-20), an annual celebration of Pinot Noir hosted by 10 Niagara-based wineries like Malivoire, Lailey, Inniskillin and Coyote's Run … check out the details of the event at www.thepinotaffair.com.  And finally, it's just such a fall type of wine – a wine you can drink with a hint of a chill or at room temperature – each way provides its own enjoyment.
To honor the Pinot grape, I'll also have five wine videos of some of my favorite Ontario Pinots currently available – they'll run leading up to the weekend of the Pinot Affair, October 14-18.  For now, since Pinot is a worldly grape with roots in many countries, I'll give you some suggestions of wonderful domestic and imported Pinots you should have on hand to adorn your table this Thanksgiving.
Domestic…
Coyote's Run Red Paw Vineyard Pinot Noir 2011 ($22.95 - #79228)… I've always liked this juicy Red Paw Pinot. This one of the famous pair (with its Black Paw brother) has always been big on cherry – yet delicate and elegant; the 2011 is no different. The nose is floral with violet notes along with a big whack of cherry. The palate brings cran-cherry to the fore and backs it with violets and a good amount of acid. This one is your quaffable, chill-'em-down Pinot. (****)
Lailey Vineyard Pinot 3.7 2011 ($30 – Winery Only)… A wine with an interesting story to tell is worth its weight in gold. This wine is made up from grapes of three vineyards (hence the three in the name): old vines, brickyard and the bench - separately, they were okay but together they showed something that wowed the winemaking team… funny thing is it was never meant to happen. They were pouring the wine into one glass to dispose of the tasting samples and someone decided to give it a go... a happy accident, as it turns out. The final wine was made using seven barrels (hence the 7 in the name), four new and three used, with a total of 16 months of aging. The nose is strawberry, cherry and vanilla, which then follows on the palate, minus the vanilla but adds spice and cinnamon notes. The acidity helps bring this one together. (***½+)
Norman Hardie County Pinot Noir 2011 – unfiltered ($35 - #125310)… This is quite possibly the best County Pinot Noir that Norman Hardie has produced to date – and that's saying a lot. There is so much going on in this bottle that it's hard to get it all into one single review – but I'm gonna try: the nose has floral (violet) notes, raspberry, cherry, rhubarb and cranberry... on the palate, you'll find elements of the above plus a strawberry-rhubarb pie note, but without the sugar and the crust. The fruit really sings on this one, juicy with a perfect balancing act of acidity, spice and tannins to keep it all in check. (**** ½)
Imported …
Momo Marlborough Pinot Noir 2010 ($19.95 - #163972)… for those who aren't fond of the earthiness found in Pinot, you'll like the juicy cherry and plumminess of this New Zealand number, nice floral notes with a peppery finish – but it's the fruit that really stands out. (*** ½+)
La Crema Pinot Noir, Sonoma Coast 2011 ($31.95 - #719435)… La Crema, out of California, is one of those producers that consistently makes really good Pinot Noir. This Sonoma Coast version is a full-on California Pinot, complete with plenty of that juicy red fruit the Golden State is known for. (****)
2010 Maison Roche de Bellene Savigny-Les-Beaune Vieilles Vignes ($22.95 - #344283)… just in case your French is a little rusty, "Vieilles Vignes" means old vines and they do make a difference. While you'll find a nice cherry and strawberry note in this wine, there's also a great seam of mineral and earthiness as backdrop which helps add complexity and length to the finish. (*** ½+)
And If you're looking to taste some of the best Ontario has to offer, there's only a few days left  to get your tickets for the Taste Ontario event – https://kiosk.eztix.co/kiosk/15297
Finally, while this week's wine video has nothing to do with Pinot Noir, you still might want to check it out – especially if you are a Syrah fan:
http://www.youtube.com/watch?v=DWGkSuZjOXc&feature=share&list=UU102i-SF5A-4AHhH79TiVqg
Recommended Articles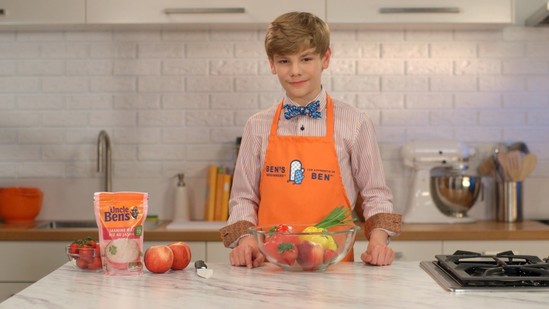 All images courtesy of Uncle Ben's and CNW group. Now carrying the prestigious title of MasterChef J...
Read full story
The Catizzones - Shelly, Nick, Oliver & Dexter – have turned veganism into a family affair.
Read full story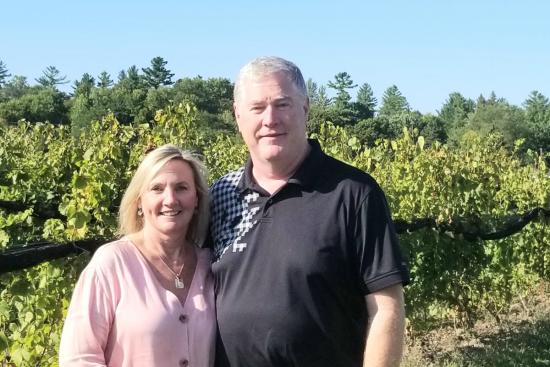 Earlier this year, Ottawa lawyer Lorraine Mastersmith and accountant Shaun McEwan purchased the KIN Vineyards — the most northern vineyard in Ontario!
Read full story
Comments (0)
*Please take note that upon submitting your comment the team at OLM will need to verify it before it shows up below.