Sports
Pizza, seat-warmers and another Sens' loss.
Pizza, seat-warmers and another Sens' loss.
Has Phil had his fill?
Not yet anyway.
Monday afternoon/night, Phil's favourites dropped their record to just one win in the last nine games. The Ottawa Senators – as US Thanksgiving approaches (doomsday for teams looking from the outside on in) – are on red alert as far as snatching a playoff spot is concerned.
Already the season that held so much potential and promise after a summer of loosening the purse strings, is perilously close to being dust in the wind. Some fan tweeted last night, 'bring back (Andrew Hammond) The Hamburglar!"
Is Ottawa really there yet?
Pretty damn near.
But enough about them and more about me and my pal (the world revolves around me; correct?).
Monday night was my first in-person game in nearly three years. During that last game I attended at the Canadian Tire Centre, my time was mostly spent at the beer concessions or in the washrooms because my-time-was-mostly-spent-at-the-beer-concessions, but there was none of that this time . . . just a $50 water and a $75 slice of sloppy pizza (yeah I know I exaggerate, but it was kind of comparable to the pricing at my grocery store).
So then, a few observations regarding the in-game experience:
First off, many thanks to my host Phil for the tickets and suffering my in-game analysis although I did refrain from using any of the following: 'Net-front presence,' 'clogging the neutral zone,' 'an absolute laser-beam of a shot!' and 'he'll want that one back'
Also, thanks for picking me up
Oh yeah, nice ride
How do you turn the seat-warmers off?
There's a spot over there! No, there!
. . . A-a-a-and back to the game
The action on the ice – as the Isles took home the win – was lacklustre at times, but like the fans, the players aren't conditioned to 5:30 pm starts
The in-game host was fairly entertaining, some decent quizzes for the fans
The tire throw/roll during the intermission entertained as well (doesn't come close to the days of Jeff Hunt's 67's Baby Races though, ahem)
If you have difficulty hearing do not fret, you will hear everything at the CTC. It's like an IMAX theatre in there . . . Immersive whether you desire to be immersed or not
Guys belch a lot in the men's room
Still with the ice-cold water in the washroom sinks? C'mon
The ushers and usher-ettes(?) are wonderfully helpful and friendly
The best part (perhaps) though was getting out of the parking lot pronto as the crowd was small and many stayed to watch Daniel Alfredsson's Hall of Fame induction on the big screen.
The worst part (perhaps) though was witnessing my friend go through yet another tight loss.
Well at least the car seats were warm for the drive homeward.
THOUGHT, SEEN AND HEARD: Jake Sanderson – he of 20 years of age – is Ottawa's best all-around defenceman already. You can't teach what he's got and that's innate hockey sense . . . Sanderson's most impressive physical attribute? That first step when he gets the puck on his stick . . . At this point the only worry for Ottawa is wearing the kid down. He's not the most muscular of the bunch . . . Got a text Monday night after the game from a good friend and former NHL player/scout who missed the Islander game but saw the result: "What's wrong with Ottawa??" Was the query. The answer(s): Cohesion on the attack and a Three Stooges approach on the blueline . . . The odd weak goal allowed from Cam Talbot and Anton Forsberg hasn't helped much either . . . If you're Ottawa and had the chance to work a reasonable deal, would you trade for Erik Karlsson? . . . Talk amongst yourselves . . . Imagine the power play for a minute though . . . While Ottawa slogs through key injuries to its defence, the Senators aren't alone in Ontario. The Leafs are without T.J. Brodie and Jake Muzzin long-term. Muzzin could be done career-wise . . . Toronto's window for winning the Cup closed after last season's first-round flirtation with Tampa. Serious remodelling required here . . . Killer moment from the Hockey Hall of Fame ceremony – seeing Brian Kilrea sitting next to Nick Lidstrom . . . Nice moment when Daniel Alfredsson harkened back to his first game in the Swedish Elite League and playing against legend Borje Salming . . . Alfredsson: "I couldn't stop staring (at him) during warmup." . . . Absolutely loved hearing Lanny McDonald open the ceremonies with a classy lead-in on all the players and builders . . . The Senators have two weeks to decide on what to do about RFA Alex Formenton. If not signed, or traded and signed, by Dec. 1, Formenton cannot play in the NHL this season . . . Formenton is the last remaining unsigned RFA, NHL-wide . . . Ottawa's first western swing kicks off Monday in San Jose. The Senators play the Sharks, Golden Knights, Ducks and Kings before returning home to play the NY Rangers on Nov. 30th.
SENATOR'S WEEK AHEAD:
Wednesday, Nov. 16: Buffalo at Ottawa (7 pm)
Saturday, Nov. 19: New Jersey at Ottawa (1 pm)
Monday, Nov. 21: Ottawa at San Jose (10:30 pm)
thegrossgame@yahoo.com
Recommended Articles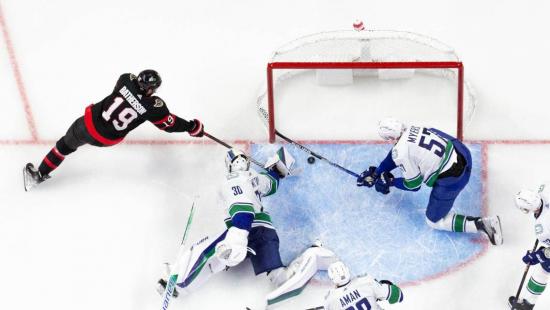 The offence and attack is there. The defensive zone coverage though is a struggle
Read full story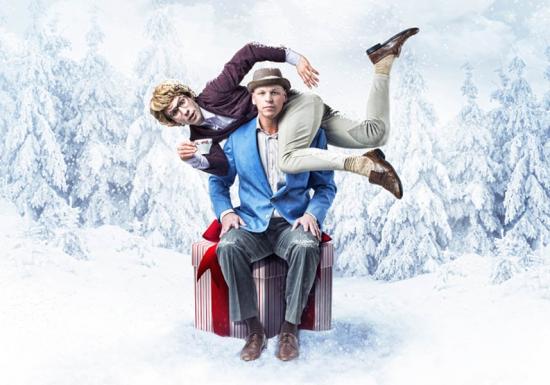 British comedians James and Jamesy are bringing their unique brand of hilarity across Ontario this holiday season.
Read full story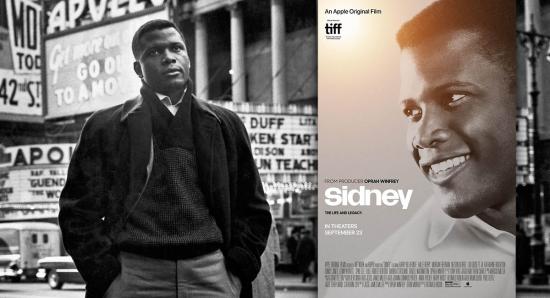 To refer to Mr. Poitier as an icon would be like saying Michael Jordan was an ok basketball player or Mark Zuckerberg had a decent idea.
Read full story
Comments (0)
*Please take note that upon submitting your comment the team at OLM will need to verify it before it shows up below.