Sports
Playoffs is Ottawa's goal, but is it realistic?
Playoffs is Ottawa's goal, but is it realistic?
Will or can the Ottawa Senators conclude the upcoming season with a spot in the playoffs?
Apparently that's what the general manager thinks, given his contention the rebuild is over.
We know what the Senators are, and that's a young, assertive team with good pace; a team with questionable goaltending, a low-end defensive corps but a high-end forward group.
Often has been said, in pro-sport lexicon, that you can only control what you can do and not control what others do.
Still, you have to wonder what the rest of Ottawa's division looks like heading into 2021-22.
Here goes.
BOSTON BRUINS: Time is becoming an issue here.
Boston's – and the league's – top line of Brad Marchand, Patrice Bergeron and David Pastrnak is getting up there. But there's still enough gas in the tank.
Interesting to watch the goaltending play out as for the first time in eons, Tuukka Rask (hip surgery) isn't around for the opening half.
SYNOPSIS: Boston is Boston. The B's will find a way to land a playoff position.
BUFFALO SABRES: The NHL's saddest of sad clowns continues another circus-like performance this season.
Jack Eichel remains in limbo, as does this franchise.
SYNOPSIS: Sad.
DETROIT RED WINGS: Unlike the Sabres, Detroit under Steve Yzerman appears headed (somewhat) towards respectability. The Wings are still in the dawn of a rebuild. Yzerman eventually will get them to the dance.
Besides, any team with a Pius (Suter) on it has to have hope, eh?
SYNOPIS: No post-season this go 'round.
FLORIDA PANTHERS: Could be a team to watch for.
This is an organization that's slowly filled all the required gaps on the ice with quality.
The Panthers will challenge Tampa to be sure, Florida has it all.
Owns the NHL's top goaltending tandem.
SYNOPSIS: Playoffs are a certainty. Could morph into a Cup finalist, they're that good.
MONTREAL CANADIENS: If Ottawa's circling anybody to hop over, it'd have to be the Habs.
No Shea Weber for perhaps ever. Carey Price is another year older and the team lost Jesperi Kotkaniemi on an offer sheet.
Much will be required of youngsters Nick Suzuki and Cole Caufield. The add of Christian Dvorak will help, but the loss of the character/grit of Corey Perry will sting.
SYNOPSIS: Nip-and-tuck for a playoff position.
TAMPA BAY LIGHTNING: The defending Stanley Cup champs lost much of their identity with the loss of the entire third line.
Former Cup-winner Corey Perry adds to the mix and adds to the grit department.
Frightening for the rest of the division and league to realize, in spite of the losses, the Bolts remain potent in all areas and boast arguably the league's top netminder in Andrei Andreyevich Vasilevskiy.
SYNOPIS: They aren't going anywhere. Tampa could do it again.
TORONTO MAPLE LEAFS: The regular season just doesn't matter much around Scotiabank Arena.
Barring an unforeseen calamitous collapse, Auston Matthews et all are ticketed for the playoffs. After that? Cue up that call from Gino-from-Thornhill.
SYNOPSIS: Talk to me in June.
Thought, seen and heard: Silliestcontention I've heard-and-read: Now that Vancouver's signed its RFA's Quinn Hughes and Elias Pettersson, the Senators are bound to get a lot closer with Brady Tkachuk. OK, but what does one have to do with the other? There's no similarity. . . So Scott Sabourin sticks around over Egor Sokolov (among others), who was sent to Belleville. Is this so Scott can drop the gloves with rivals Mitch Marner or Nick Suzuki? Montreal doesn't have an enforcer, Toronto has Kurtis Gabriel, for now, but he'll be lucky to stick in the NHL or play at all for the Buds. Sabourin's a non-factor . . . I'm with noted journalist Ken Campbell in not taking much stock in what happens in pre-season. For every skater who makes a promising push into the regular season, there's the Brandon-Bochenski-Factor . . . For the uninitiated, Bochenski snagged nine points in five pre-seasoners with Ottawa before going missing . . . Another example? Viktor Stalberg. The former Sen had six goals in limited pre-season play with the Leafs before becoming, well, Viktor Stalberg . . . There are plenty more, believe me . . . If Toronto coach Sheldon Keefe (landing a two-year extension this week) can finally get his club past the first round, that'll be money well spent . . . It was about 22 years ago when Keefe was a star (and chief irritant) with the Barrie Colts. I still remember (head shaking here) Keefe skating over to the 67's bench area when Brian Kilrea called a timeout and had his team gathered around. Keefe planted himself by the Ottawa bench during the meeting. I'd tell you what Killer shouted at him, but this is a family magazine y'all . . . This IS a family mag, right? . . . Say, anyone heard any good Brady Tkachuk rumours lately? . . . Spout what you want about the Blue Jays not making it to the post-season, and you will, but what an absolutely enjoyable season. All you need to know about the future is: Vladdy Guerrero, Bo Bichette, Cavan Biggio, Lourdes Gurriel Jr., Teoscar Hernandez, Alek Manoah and Nate Pearson. And that's just the start . . . I've been watching baseball since the Expos started in Montreal. Safe to say I've never seen a group genuinely like each other as much as this troupe of Blue Jays . . . We'll leave you this week with a quote from philosopher Steven Wright: "I just installed a skylight in my apartment . . . the people who live above me are furious."
Recommended Articles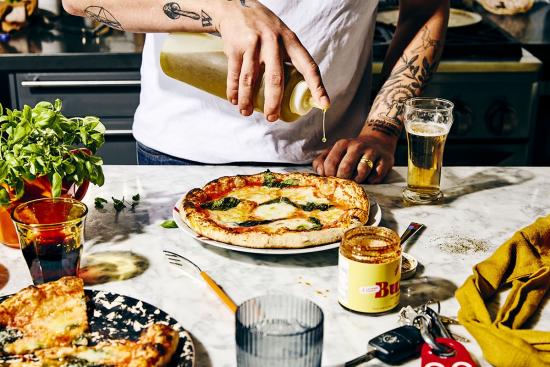 Toronto's best-kept secret has come to Ottawa: a revolutionary frozen pizza delivery service by General Assembly Pizza.
Read full story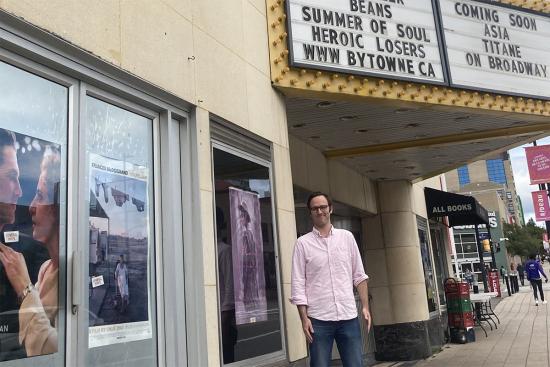 Thanks to Toronto business partners Daniel Demois and Andy Willick, the Bytown's doors have reopened.
Read full story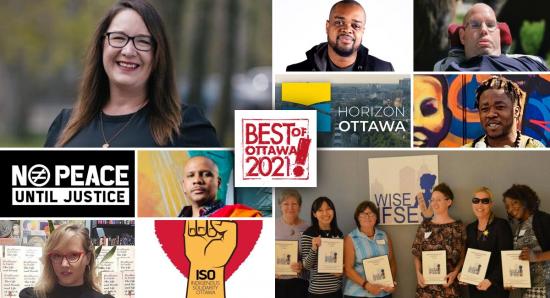 After over 20-years writing about life in Ottawa, we think we have a pretty good idea of the best of what this city has to offer. Check, share and discuss #OLMBest every week!
Read full story
Comments (0)
*Please take note that upon submitting your comment the team at OLM will need to verify it before it shows up below.