Reviews
"Pleasure" is a film that needs to be talked about
"Pleasure" is a film that needs to be talked about
Synopsis: Bella Cherry arrives in Los Angeles with dreams of becoming an adult film star, but she soon learns that fame won't come easy as she harnesses her ambition and cunning to rise to the top of this mesmerizing and singular world
Director: Ninja Thyberg
Stars: Sofia Kappel, Zelda Morrison, Evelyn Claire
---
Several years ago, I crossed an item off my Bucket List and tried my hand at 'stand-up comedy'. My opening line was "I'm kind of fascinated by porn. You know why? It's the only billion-dollar industry no one talks about." The crowd laughed, and I was off with my set.
The audience laughed because, like all effective comedy, there was a sense of truth in it. Do you know who else agreed with me? Ninja Thyberg, the director of Pleasure. In interviews, Thyberg, who is Swedish, has said that she also finds it odd that porn is never discussed and wanted to explore that. I am not sure if it's a North American mentality, as many of the European films I have seen at recent festivals don't seem to have the same reservations about exploring sexuality.
Pleasure had its premiere at the 2021 Sundance Film Festival, and I was instantly captivated by it. I am thrilled that it is now getting a wide Canadian release which includes TIFF Bell Lightbox and the Mayfair Theatre here in Ottawa.
It is the story of Linnea, who goes by the stage name 'Bella Cherry.' Bella comes from Sweden to California with the singular goal of becoming the 'next big porn star.' The movie opens with her on her first shoot, and we instantly see that Thyberg is not holding back with this film. The authenticity of the industry is felt from the first shot of the film to the last. What Bella lacks in experience, she makes up for in confidence by telling an agent, "You won't find anyone like me."
Bella wants to make it big and reaches out to an agent to help but is told her social media is 'too light.' She doesn't have enough followers etc. That scene hit home for me for a few reasons. There hasn't been a film festival I have applied for accreditation to that doesn't ask about followers. Also, we live in a world where people seem to be more concerned with whether you have a blue checkmark beside your name and 'likes' and 'retweets' as opposed to the content you provide. Now I am not intentionally comparing myself to an 'aspiring adult film star' but making the point that our worlds have some similarities. Not to be discouraged, Bella takes it upon herself to increase her social media by doing some very challenging scenes to attract a larger following.
In addition, this film also explores many themes, including the ability to develop friendships in the industry, consent, and racism, to name a few.
This film is the most honest look at the industry I have ever seen. While the film has nudity and simulated sex scenes, the goal isn't to be aroused as much as to be informed about what really happens in that world. There are films like Red Rocket that effectively depict what life for a former adult film star might look like. Zach and Miri Make a Porno and The Girl Next Door bring a good comedic look at the industry, but you feel every bit of Thyberg's exhaustive research in this film. This is not a comedy!
There are times that I see great films at festivals that don't see the light of day, and I was fearful Pleasure could follow suit. During Sundance 2021, the studio A24 purchased the rights for the film, but due to a conflict with Thyberg, they ended up handing it off to NEON. (A24 wanted to release an edited version of the movie while Thyberg wanted the original film to air which is what people will see)
Let me be clear; this is not an easy watch. While it's a powerful film, it's not easily digested. Some scenes feel all too real, and their depiction is extremely precise. What makes this film a triumph is the one-two punch of the director and leading actor. Thyberg immersed herself in the world of adult entertainment for several years. In 2013 she made a short film of the same title, which earned her some acclaim, and then she began working on the feature. She was welcomed into the industry and spent years at photo shoots, parties, and was even welcomed on sets. Much has been made of the fact that the only person in the film who isn't part of the industry is Kappel herself. This speaks to how Thyberg was received and accepted.
For Kappel, this is her first role, and her performance is quite impressive. She takes the audience on her journey. You feel her emotions as she embarks on this world that she doesn't fully understand but wants so desperately to succeed in. There is nothing about her performance that screams 'first timer.' If anything, the naiveté of her character shines through even more.
Last year at the Berlin Film Festival, the top prize, The Golden Bear Award, went to a movie called Bad Luck Banging or Loony Porn, in which during a sex scene, they showed full-on penetration. During the press conference, I asked the director how they would release such a film to a North American audience. They said there would be an edited version but also commented that society was ok with violence but not sex. I think that is a very interesting point.
Pleasure is a movie that will stay with you and should foster some meaningful discussion, not simply about the adult entertainment world but the perceived roles of men and women.
The film shows that all that glitters isn't necessarily gold. While the adult film industry is not talked about, this film should be. It was one of Ottawa Life Magazine's Top Ten Films of 2021 and we stand by that. Thyberg has created a brilliant piece of film. She is challenging her audience on how they will look at pornography with an unflinching spirit that is rare.
Grade: A-
---
Watch the movie trailer:
Recommended Articles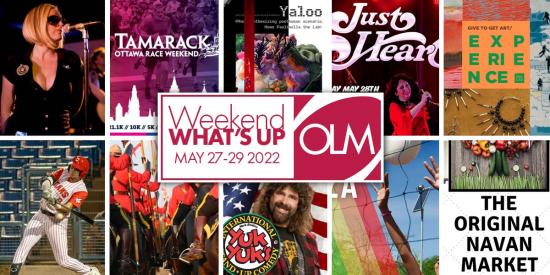 It's starting to feel like summer! Get out an enjoy the great events happening in Ottawa this weekend.
Read full story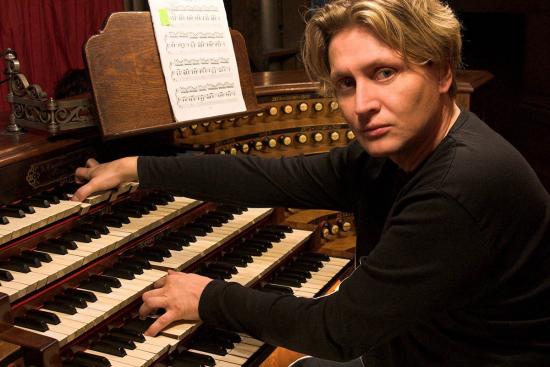 Music aficionados of the capital region can look forward to a unique cultural experience to kick off the summer season
Read full story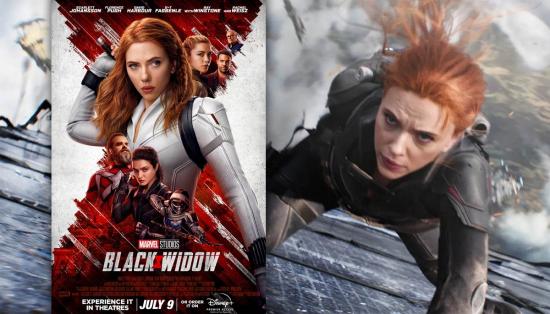 A spoiler-free review of the latest release from the Marvel franchise, available on Disney Plus Premier Access and in theatres—where open.
Read full story
Comments (0)
*Please take note that upon submitting your comment the team at OLM will need to verify it before it shows up below.