Politics
Poking the Dragon For No Good Reason
Poking the Dragon For No Good Reason
Chinese Ambassador to Canada, Lu Shaye, hosted a two hour press conference at the Chinese Embassy in Ottawa last week where he answered questions from members of Canada's national media on the ongoing diplomatic dispute between Canada and China over the December 1, 2018 arrest and detention of Meng Wanzhou. Meng is Huawei's chief financial officer and the daughter of the founder of the company. Ms. Meng was arrested pursuant to Canada's obligations under its extradition treaty with the United States.
Lu clearly rejects this claim and made clear that the Chinese government is very upset, angry and frustrated over the arrest of Meng describing it as "groundless" and an unprecedented and "politically motivated" act in violation of international law. He said China feels betrayed, "because we regard Canada as such a good friend, we are especially hurt by this backstabbing."
Under the extradition law with the United States, the Canadian government reserves the right to review each request and adjudicate it based on its own priorities. Prime Minister Justin Trudeau has admitted he knew of the American request two days in advance of it being served and did nothing to stop it. He has not explained why, other than to say he was required by the extradition treaty with the United States to comply.
Lu said "China understands Canada's judicial system perfectly well" and noted that "many commentators and legal scholars in Canada and the United States have said it is naive to believe that the Meng case is a purely judicial matter." He forcefully rejected the Canadian claim that Meng's arrest and bail restrictions require her to remain in Vancouver until the American extradition case for her transfer is heard before the Canadian courts.
Lu said that the Chinese people consider Canada the friendliest western nation and even evoked the name of Dr. Norman Bethune, the Canadian communist who brought modern medicine to rural China and who was immortalized in a eulogy written by Mao Zedong. The eulogy continues to be memorized by generations of Chinese people and statues of Bethune can be found in cities throughout China.
Lu said he "hopes for swift resolution of dispute," and that he believes that bilateral relations are the best way to resolve the issue and not "microphone diplomacy" or "hyping up" developments. He said that Global Affairs Minister Chrystia Freeland's comments that she intends to raise the Canada-China dispute at the annual World Economic Forum at Davos this week are problematic and "the parties should not try to rally other counties to their side because these efforts will only serve to escalate tensions."
Lu declared that "China will not be isolated in the international community and will not waver in our position simply because of the objection of another country." He added that China has a lot of friends in the international community, across Asia, Africa and Latin America.
Prime Minister Trudeau and Global Affairs Minister Freeland and their officials have continued to defend the decision to arrest Meng under the guise that Canada is governed by the rule of law and they say Meng's rights have been protected as she's been provided bail and has access to consular services and a lawyer.
However, several noted experts have disagreed with Trudeau including former Liberal Deputy Prime Minister John Manley, former Canadian Ambassador to Washington Derek Burney, renowned diplomat and former NAFTA Ambassador Gordon Richie and former Official Opposition Leader Thomas Mulcair. They have all said that Canada made a mistake in complying with the American request and that Trudeau and his government have badly erred.
The perplexing questions still unanswered are why did Prime Minister Trudeau and his government decide to poke the dragon in the first place and how did they come to the decision that agreeing to arrest Meng was in Canada's national interest when it clearly was not? Who at the Justice Department and at Global Affairs reviewed the extradition request and why did they not intervene before the situation blew up? More importantly, why was the government so surprised and unprepared for the fallout?
Gordon Richie may have answered these questions in a recent scathing opinion editorial where he described Prime Minister Trudeau's actions in this matter as incompetent and further chastised the government for its astonishing ineptitude in dealing with China.
Since Meng's arrest on December 1st in Vancouver, Chinese authorities have detained Canadians Michael Kovrig and Michael Spavor under their national security law. They also changed the sentence of Canadian drug smuggler Robert Schellenberg from 15 years imprisonment to the death penalty. When asked about this, Ambassador Lu denied a connection to the Meng case and said that Korvig and Spavor were separate matters and that they had been detained under national security laws. He rejected Prime Minister Trudeau's assertion that Michael Kovrig is a diplomat, saying that Korvig entered China on regular passport with a business visa so he does not enjoy diplomatic immunity.
He described the Schellenberg case as a criminal matter and said the Chinese court issued the death penalty based on Chinese law, denying it was a "hasty" decision and said that all legal procedures were followed. Schellenberg still has the right to appeal and the timing of the sentence depends on the appeal and ruling. Lu said he has spoken to Minister Freeland by phone about Robert Schellenberg but says that Prime Minister Justin Trudeau is not engaging directly with the Chinese side on the Meng detainment. He said that "both sides are very clear about their positions," but that the matter at hand "should be about showing sincerity to resolve these issues."
Lu said that China's recent travel advisory telling its citizens to be aware of their safety when visiting Canada was directed at entrepreneurs who would understandably be concerned about their safety in Canada given Meng's unlawful arrest here.
When asked about the matter of Huawei possibly being banned from participating in the building of a 5G network in Canada, Lu responded that "if the Canadian government bans Huawei from the 5G network there will be repercussions," but he would not elaborate on what they might be. (Fifth generation – or 5G – mobile internet infrastructure is the newest technology for wireless networks that promises to be 10 to 20 times faster than current wireless connections as well as adding more stability and allowing more devices to be connected).
The United States, Australia and New Zealand have barred Huawei from participating in 5G citing national security concerns. German officials are considering a ban as well. The United States is pressuring Canada to do the same, warning that the Chinese government could use Huawei technology built into other countries' networks to conduct espionage or cyberattacks.
The Meng affair has gravely damaged relations between Canada and China. The question is why did it even happen in the first place? The American government has until January 30, 2019 to file their papers in the court with regards to Meng's extradition. As of press time, they had still not done so. If they do not file, this could all go away - except the bad taste it will leave behind.
Recommended Articles
In his provocative new book, Dr. Kai-Fu lee – one of the world's most respected experts on AI – reveals that China has suddenly caught up to the United States at an astonishingly rapid pace.
Read full story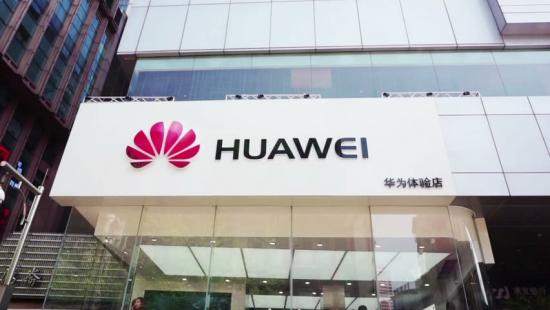 Canada is being used as a pawn in U.S. China rift after Huawei CFO, Meng Wanzhou, was arrested by Canadian officials in Vancouver.
Read full story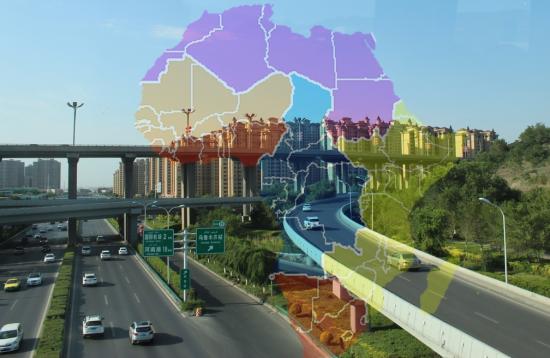 The success of the FOCAC Beijing Summit has once again demonstrated that China and Africa enjoy a firm foundation for traditional friendship, and China-Africa pragmatic cooperation is full of vitality.
Read full story
Comments (0)
*Please take note that upon submitting your comment the team at OLM will need to verify it before it shows up below.