Poking the Hive
In this era of elevator pitches, sound bites and speed networking, you might think that everything in life has become instant, optional, superficial and fleeting, including our connections. Everyone seems to be overwhelmed and in transition, so there is no time or need to grow deep roots anymore, right?
The opposite may be true. We will always have people moving in and out of our lives, but we should make a conscious effort to protect the fabric of our network. It may be more important than ever to focus on the constants in our lives and guard the integrity of our personal brands.
Many people I meet seem to love the adrenaline rush of the hyper-society we live in, where everything is an emergency. They are hooked on running around, without a sense of direction. Managers often don't seem to care whether people are productive, as long as they look busy. Employees pick up on this fast and are quite creative when it comes to making the required impression. This culminates in the annual ritual dance called the performance review, which represents a lot of movement and little progress.
Every workplace advertizes itself as fast-paced and rapidly changing. Executives get excited about initiatives that get people moving, push them out of their comfort zone, shake things up or simply disrupt. Like many online postings, these efforts seem to lack a predetermined objective – they are primarily geared towards creating buzz. The goal apparently is to stir things up in the hope that somehow, somewhere, it will have a beneficial outcome. Compare it to poking a beehive – yes, it will generate buzz, but to what end?
While everyone else is jumping around, extinguishing fires and responding to random stimuli, you can stand out by building a reputation for predictability and reliability. Make a point of keeping in touch with people, even when you don't need them, especially when you don't need them – it signals that you appreciate the relationship above all. Besides, you never know where your next lead may come from. Consider this the bedrock of your brand: you want your connections to know that, even if circumstances change, you are there for them as a trusted resource. Trust is key.
As Linda Hill and Kent Lineback wrote in Harvard Business Review, the two key components of trust are competence and character. So, how do we demonstrate competence and character in networking? I will illustrate with some examples.
My friend Mark worked for a web design company for a couple of years. Through his networking efforts, he was making a solid contribution to the company's growth. However, he came to feel that this was not being recognized and that opportunities for personal growth were limited. He started looking and landed an exciting position elsewhere. When Mark gave his two weeks' notice, his manager was upset and disappointed, as he felt that he had always treated him well. Also, the company was about to move to a bigger, nicer office and management had figured that all the employees would be excited. As a result, parties parted in low spirits. Mark started his new job and four weeks into it, he showed up at his old company on the Saturday of the move, carrying coffees and donuts. When his old manager asked what he was doing there, Mark said he'd come to help with the move. What a fabulous way to make a last impression – and there was no way they could give him a bad reference after that.
One of my contacts – let's call him Ron – is a sales manager at a company that specializes in food ingredients. Aside from providing top-notch service and quality products to existing clients, part of his job is developing new business. For two years, Ron tried to present his products to a VP at a national chain. This gentleman had many qualities, but lacked people skills and Ron was rebuffed at every turn. Rather than giving up and trying elsewhere, he kept in touch with the VP. At some point, the VP was fired. The next day, Ron had a food basket delivered to the man's home, consisting of products made with his company's ingredients. When the former VP landed a new job a couple of months later, Ron was the first to hear about it.
Related:Why the Best Fit May Not be Your Best Bet.
Another great example of sustained effort in networking: my Dad used to import sand from Germany to Holland and he tried to get an account with a construction company he had done business with before. My Dad knew that his prices were lower than what that company was paying, but for some reason he couldn't get his foot in the door. One morning, my Dad had a cake delivered to the company, with a note that simply read: "Congratulations!" Of course, his contact quickly called to find out why congratulations were in order. My Dad's reply: "Today marks the third anniversary of my first attempt to get your business". He delivered his first shipment two weeks later.
With everything seemingly in flux, it may be more important than ever to build lasting, stable and deep relationships. With so many people changing jobs and careers, you never know when you may connect again, and how this may lead to new business opportunities. With our economy increasingly moving towards projects, assignments and contract work, nourishing a network of quality contacts can be reassuring – for both you and them. You want others to know that you have substance below the surface and will stay the course, like a battleship in any kind of weather.
Recommended Articles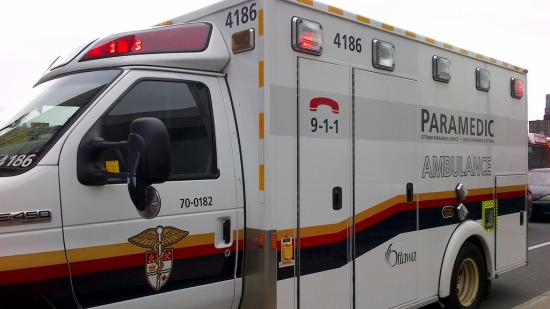 This past Friday, the bus crash at Westboro Station riveted the city of Ottawa. Each day, first responders work to keep us safe. In return, our gift to them must be safeguarding and supporting their mental health at every turn.
Read full story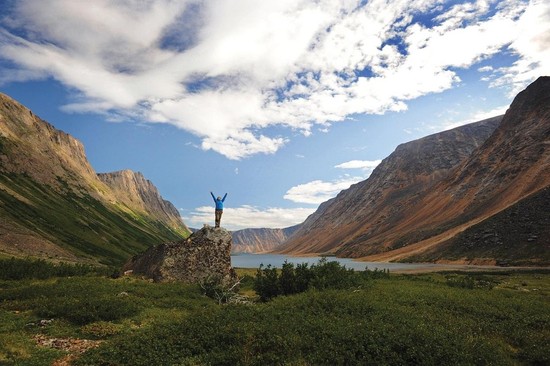 Port Credit, ON. December 14, 2016: Adventure Canada is exceptionally proud to have been recognized...
Read full story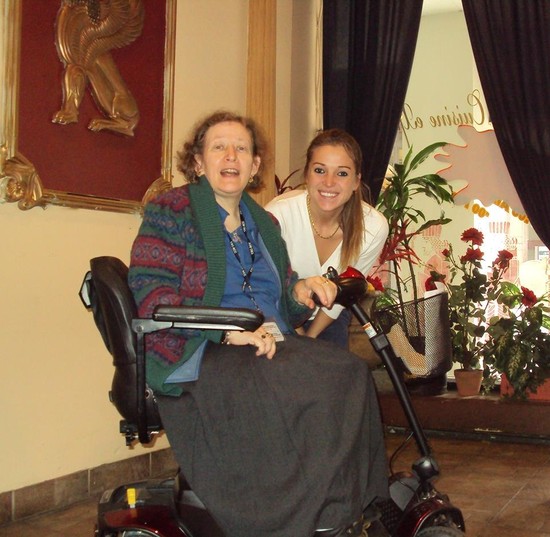 If you or a loved one struggle with mobility issues, take a word from the wise and contact Ottawa's driver-companion service.
Read full story
Comments (0)
*Please take note that upon submitting your comment the team at OLM will need to verify it before it shows up below.