Good Reads
Power in Her Blood: The Buffy Sainte-Marie Interview Part 1
Power in Her Blood: The Buffy Sainte-Marie Interview Part 1
Photos supplied by TD Ottawa Jazz Festival and artist.
Buffy Sainte-Marie doesn't believe in burning out. It's been 50 years blazing down the road and there's still a fiery power rushing in her blood. It courses through her veins as a drive to create, to change and to challenge.
"I'm paying attention, trying to stay informed, continuing to reduce-reuse-recycle, protest the racketeers, help with certain issues when I can like everybody else," she tells Ottawa Life as she begins a summer tour promoting her most recent release, Power in the Blood. "As an artist and activist I can help by creating and distributing information that encourages positive change."
Born in 1941 on the Piapot Plains Cree First Nation Reserve in the Qu'Appelle Valley of Saskatchewan (she was later orphaned and adopted by a Massachusetts family), the now 75-year-old musician has also been heralded as a folk music icon and advocate for Indigenous people. It was the discovery of her Cree roots later in life that sparked the flame of her creativity, and since then she hasn't looked back.
Though she had had a few piano lessons growing up, Sainte-Marie started playing guitar when she was 17. She'd write her first songs on family vacations but it was inside the coffeehouses of Toronto's Yorkville district and New York's Greenwich Village in the early 60's where her themes of love, nature and human oppression began to take shape. Over her five decade and rising career she continues to walk the path her way, clearing away the stones of addiction and having her music blacklisted by the American government to move forward at her own pace.
"I had no reason to want to copy anybody else," she once said. "What I wanted to give audiences for the few minutes that I thought my career would last was something unique."
Where some might lose momentum, Sainte-Marie continued to thrive after taking a 16-year hiatus in order to raise her son; she has now become one of the most decorated Canadian musicians of our time.
"No need to hurry the moon," she says.
Still, with all her accolades, Sainte-Marie was surprised when she was recently handed another. Power in the Blood was awarded the 2015 Polaris Music Prize, an honour she didn't expect to win. The album is a powerful statement of those themes she continues to revisit, and with a sound that often seems more akin to what you'd hear at an electronic music festival instead of a folk fest, the work showcases Sainte-Marie's ability to shift musical directions while simultaneously serving as a rebirth for some of her older tracks.
Despite the voice that wails as much as it soothes, and one that continues to speak out against what she feels is wrong in the world – be it the lack of female Juno nominees or the progression in reversing climate change– Sainte-Marie, who now resides in Hawaii, tells Ottawa Life that she cherishes her quiet existence surrounded by farmland and animals.
She will headline the TD Ottawa Jazz Festival on June 28th but before she takes the stage Ottawa Life spoke with the singer to discuss topics that cover her entire storied career. In the first of our two-part interview, Sainte-Marie tells us about her early shows in Ottawa, how she's maintained her stamina and longevity over the years as well as how the acclaimed new album came together.
Ottawa Life: Can you tell me about some memorable performances here in Ottawa that stand out for you over your  career?
Buffy Sainte-Marie: As a young songwriter in the 1960s, I used to play at Le Hibou and it was always great. Over the years I came to Ottawa many times privately to meet with others regarding the arts or Aboriginal issues, and I'd always drop in at the Museum of Civilization especially to look at their photo archives. During these same years I did concerts and Cradleboard presentations at Carlton University (always loved the people at that school!) and in 2008 they honoured me with a Doctor of Laws degree. I did a concert with the National Arts Centre Orchestra in 1997. It was gorgeous with a "roaring standing ovation". Since the early 1960s I had researched and written about various issues of genocide and was glad to help out a little in bringing Truth and Reconciliation to public awareness via speeches and music, including the closing concert about a year ago. In September of 2015, the Ottawa's Writers' Festival presented a dynamite public conversation hosted by CBC's Alan Neal wherein we and the audience discussed the deeper meaning behind lots of my songs.
You are playing a few jazz festivals this season. Some might not refer to your music as fitting the genre, but do you have any personal jazz influences that have inspired you over the years?
Although I made my first records on Vanguard, the other label I almost signed with was Blue Note believe it or not –a jazz label. Songs on my early records like "Maple Sugar Boy", "Broke Down Girl", "Cod'ine", and even the very pop "Until It's Time for You to Go" had attracted some real jazz musicians because of the uniqueness of the songs. Chet Atkins, Cannonball Adderley, Miles Davis, Merle Saunders, Nina Simone, Roberta Flack all had nice things to say. More recent songs like "To the Ends of the World" (which I wrote for a brass quartet) and "When I Had You" on the CD Running for the Drum and a few others I haven't recorded have a distinctly jazz fragrance –very musician-y, unusual progression of chords which come naturally to me as opposed to having discovered them in music school. I'm dyslexic in music, never have been able to learn to sight read, and although I can improvise with the best, I would call myself a lucky beginner when it comes to jazz. My own favourite jazz musicians: Miles Davis and Gil Evans together or separately, Barney Kessel, Julie London, Dave Brubeck, Nina Simone, Billie Holiday, Amy Winehouse, and Jon Hassel.
You recent album, Power in the Blood, continues to explore themes you have touched upon your entire career. Why do you feel you keep returning to these central themes in your music?
I tend to write about universal themes but from personal points of view. Not deliberately, but I seem to be interested in the same issues that have inspired artists for centuries: love, oppression, a good story, Nature, the sacred.
Speaking of Power in the Blood, it is a really powerful album with a very unique sound. How have you continued to change your music up over the years?
I don't actually try. My having a career at all is pretty much a miracle based in the same things I did as a child. I've always seen lots of different movies in my head about any issue I care about, and it all turns into songs, like snapshots of my own reality. I'm interested in the world and travel a lot, and as a songwriter I sometimes write like a journalist. Be concise, be easy to understand within a limited space and time (column space, or 3' 30" song length). From 1975-1981, I honed these same songwriting skills in another way on Sesame Street, where we were dealing with short attention spans, and three and a half minutes is the perfect framework for expressing any idea.
Regarding changing music to "fit the market", that's not something I've tried to do. My albums are always very diverse in styles (whereas the big money seems to be in making 12 similar songs written in the formula of the latest teen hit). The challenge for me has been in getting my own hands on the controls so that the audience hears the songs like they sound in my head. For Power in the Blood I flew around North America interviewing seven producers, to whom I gave a playlist of my home demos. I chose three unique producers, and asked each person to choose which songs they wanted to work on with me: Chris Birkett (with whom I'd already made three other albums) recorded in his own little Toronto studio; the divine Jon Levine who's a god in the pop world recorded me at the Orange Room in Toronto; and Michael Wojawoda who recorded me at Revolution Studios in Toronto, and also mixed the final collection so that it flowed sonically even though it had been recorded in different places with different musicians and producers. I was pretty clear about how I wanted the album to sound: right in your face Amy Winehouse pop clear and playable on the radio.
From what I read, some of the songs were actually first recorded during those blacklist years?
It's true. Several very strong songs are re-dos that had never gotten airplay at the times of their original releases, but we were having fun with them onstage. Concert audiences loved them night after night but couldn't find them amongst the hundreds of songs I'd recorded.
When Geoff Kulawick of True North Records approached my manager Gilles Paquin about "Does Buffy feel like making a record", the timing was perfect. I'd been all over the world with my touring band and we were doing songs off Running for the Drum plus our classics, and these obscure giants that audiences loved whenever they heard them and couldn't believe were old. The songs "It's My Way" and "Generation" and "Carry It On" were about thirty years too early and got drowned with the rest, but on Power in the Blood they finally reached a comfortable audience.
You mentioned "It's My Way", an old favourite on the new album. Why did you choose to revisit it?
I'd been singing it onstage for 50 years. People would ask about it, wonder where they could find it, now they can.
Where were you when you heard you had won the Polaris Music Prize?
I was in Toronto at the Polaris Gala! Everybody got the news at the same moment. I was really, really surprised, as I'd listened to all the albums and didn't think I had a chance. Very exciting! I'm really very grateful to all who liked and supported this album, especially the Polaris judging teams, and True North Records who got the album played all over the place.
I heard an interview with you where you once said: "I don't believe in burning out." That's a powerful quote. You do keep moving forward, shifting with the times while still maintaining your roots. What is the key to your endurance and longevity?
Yeah, my best prescription: a bed and a bath, it's true. I work out (like a girl, not a jock) and that makes a huge difference in my whole life including attitude, writing, staying home, playing, touring. And I don't eat too much stuff that I think isn't good for me. Also I drink zero alcohol. In other words I have good health and I maintain it the best I can. If I get hurt or sick I recover fast.
I've never been afraid to take time off for my so-called career, took off 16 years to raise my son, went in and out of "le Show Biz" a few times. In other words I've lived a real life beyond my career and that keeps me happy, at home and on the road. Time off for me is on a farm with lots of animals, and eating fresh from the garden. Also, what I call Ripening: variety, diversity, mutation, uniqueness, evolution are hot topics for me. Everybody and every cell in every living thing is ripening every second, and that doesn't scare me. No need for pressure. No need to rush the river. No need to hurry the moon.
Be sure to read Part Two of our interview with Buffy Saint-Marie where we touch upon the singer's activism, her thoughts on the current status of women in the recording industry, climate change, her time on Sesame Street and her views on the coming U.S. election.
Ottawa Life's Festival City Series will provide a unique look at some of your favourite summer events.We'll go beyond the music with artist interviews, volunteer profiles, concert reviews and spotlights on the tastes, sights and sounds of the festival season. Your city! Your festivals! Your summer! Like a good sunscreen, Ottawa Life has you covered.
Recommended Articles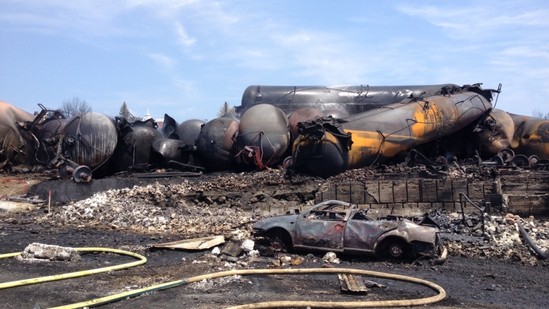 Everyone knows a Montreal Maine and Atlantic (MMA) train without engineer careened into Lac-Méganti...
Read full story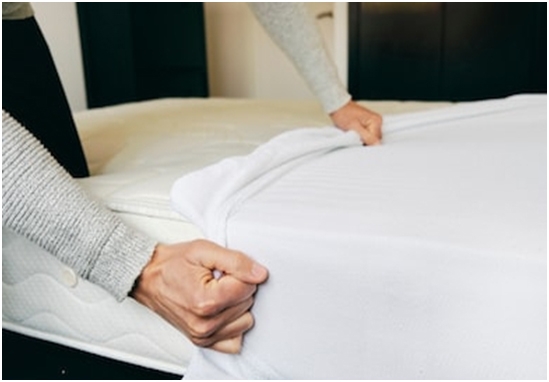 A wet or dirty mattress can make your room smelly. And mattresses can't be tossed into a washing machine when they get dirty.
Read full story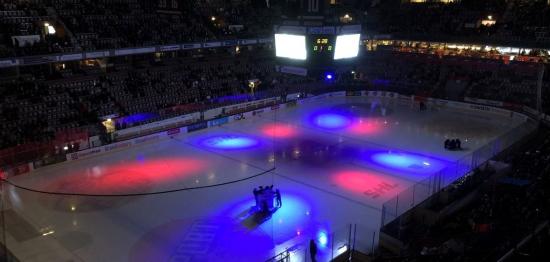 The clock is ticking down now until things get back to how they used to be, and Ice Hockey fans cannot wait for those days to arrive.
Read full story
Comments (0)
*Please take note that upon submitting your comment the team at OLM will need to verify it before it shows up below.