Arts & Events
'Pretty Woman' is a trifecta of awesomeness and more!
'Pretty Woman' is a trifecta of awesomeness and more!
Book: Garry Marshal l& J.F. Lawton
Music and lyrics: Bryan Adams & Jim Vallance
Tickets: Click the link to the NAC box office for tickets. https://nac-cna.ca/en/event/31391
---
Pretty Woman, on at the National Arts Centre until November 20th, is amazing in three ways. Let's refer to them as the 'trifecta of awesomeness.'
Number One
I am a big fan of the movie and, of course, the musical RENT. That is where I first heard about Adam Pascal. He has been appearing in theatre for close to 30 years. In addition, he also popped up in movies such as School of Rock and Tick, Tick…Boom! His voice is instantly recognizable.
I was pleasantly surprised to see he was part of the production of Pretty Woman. It is quite the coup to have someone of his stature touring with the show. Those sentiments weren't just mine; he received some well-deserved extended applause when he took to the stage. In the musical, a retelling of the classic film starring Julia Roberts and Richard Gere, Pascal plays Edward Lewis, a corporate raider who dismantles struggling companies. Lewis has money, but he is lonely. One night he is out on Hollywood Boulevard and gets lost. He meets a sex worker, Vivian Ward, who helps him get back to his hotel. He is taken with her and offers to have her spend the night with him. Despite their differences, they are drawn to each other, and a romance begins to unravel.
Pascal does a great job with the material. He must have come out of the womb singing, "I'm heeeeeere!" Some people are blessed with gifts, and his distinctive voice is just that, a gift.
To have him cast as Edward Lewis is great, but what about the female lead? You also need someone who is going to be able to share the stage with him.
Number Two
Jessie Davidson is like finding a hundred-dollar bill in a pair of pants. She's like when Jamie Foxx had a party, and some undiscovered guy got up and played some music, and that guy turned out to be Ed Sheeran.
Jessie Davidson is a great discovery! While she may not be as well known as her co-star, she is incredibly talented. Not only does she become Vivian Ward, but from a singing standpoint . . . WOW! The National Arts Centre was in the palm of her hand as she showed no signs of inexperience. This wasn't the Adam Pascal show but a collaboration, and a strong one at that.
Number Three
The term scene stealer applies to someone who can come in and . . . you guessed it . . . steal a scene. What about the person who can steal the show? Kyle Taylor Parker is brilliant. In the programme, he is billed as 'Happy Man.' He is so much more than that. I will not spoil anything, but he electrifies the stage every time he is on it. His infectious rendition drew a positive response from the crowd, and I am excited for other audiences to take in his memorable performance.
Now, I have given you the 'trifecta of awesomeness,' but what about the rest?
I could mention that the songs, for the most part, are very catchy, and well performed, and it seems each was given 110% effort. Taking a movie and creating songs for it is no easy task, but Bryan Adams and Jim Vallance have done an excellent job.
In addition to the leading cast members, I could describe that the entire ensemble was great. I am not sure how long they have been touring together, but they seemed extremely comfortable with each other. I got the feeling they would be having as much fun performing on their own and the audience being there was just a bonus.
The show does a fantastic job of staying true to the film. Even little quirky moments are brought into the show. I could mention all these things, but I said I would give you three, so I won't.
There was one scene in the musical that I didn't find as effective as how it played out in the film, but that didn't take away from the experience.
Many will be familiar with the story will adore this version. While I have known about Pretty Woman for some time, it wasn't until last year that I saw the film.
This was a well-produced show with a very talented ensemble, orchestra, and crew. On top of all of that, it was fun.
I thoroughly enjoyed this show and strongly recommend it.
Grade: B+
Photo: Matthew Murphy for MurphyMade
Recommended Articles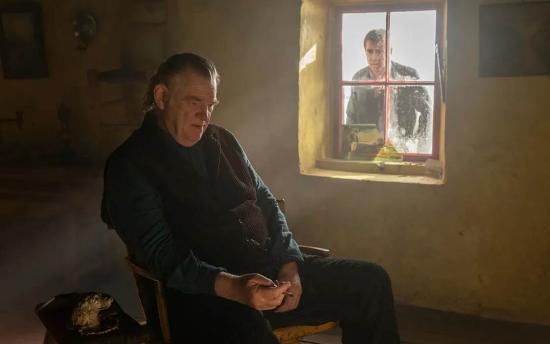 The threesome of Farrell, Gleeson and McDonagh have collaborated before (In Bruges, 2008) and like the proverbial fine wine, this team has improved with age.
Read full story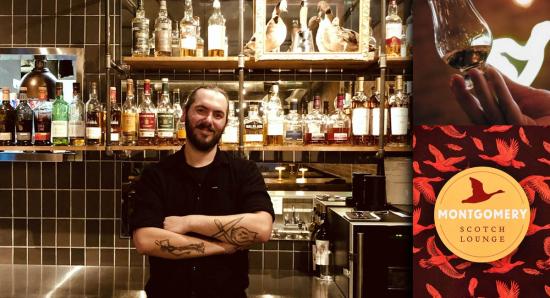 Picture yourself sitting back with a glass of single malt Scotch chosen from the nearly 80 varieties available on the menu, as you enjoy gourmet food
Read full story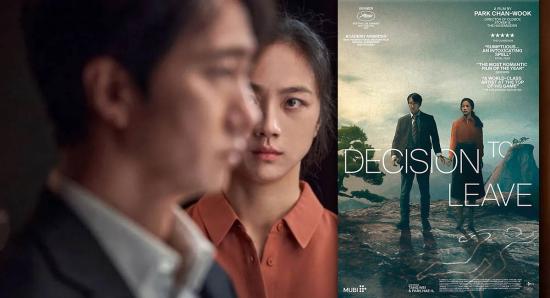 Park Chan-wook's newest film follows a detective named Jang Hae-joon (Park Hae-il), a respected officer of the law who is very good at solving cases
Read full story
Comments (0)
*Please take note that upon submitting your comment the team at OLM will need to verify it before it shows up below.