Health
Problems with emergency rooms in Ontario hospitals: Is it worth the wait?
Problems with emergency rooms in Ontario hospitals: Is it worth the wait?
By Michael Vavaroutsos
Over the past three months, Michelle Stevens has visited three different emergency rooms on eight separate occasions. After a total of at least 40 hours spent in the waiting room, Stevens saw a total of zero doctors. Stevens, a third-year student at Carleton University, has polycystic ovarian syndrome (PCOS), a condition that can cause constant abdominal pain and significant blood loss. Despite this, she is still considered to be a "low-urgency patient."
"I had to take my name off the list most times just because I can't afford to wait 10 or 12 hours with classes and work. So balancing that and then finding time to go and being able to sit and wait was really hard," explained Stevens, who said the pain is sometimes so severe she can't even get out of bed.
"It's just as frustrating sitting and waiting in pain (in the emergency department), knowing you're not gonna be able to get seen (as it is) sitting in pain at home."
Emergency room wait times for Ontario hospitals have been on the rise since the summer: by October, wait times had increased by about 54 percent compared with 2021, according to CTV News, which cited the findings of a leaked report from the Ontario Ministry of Health and Long-Term Care. Although the Ministry of Health allocated funding to hire more nurses and open new intensive care units to help relieve emergency rooms, wait times remain high.
In Ottawa, patients may wait between 14 and 23.4 hours in an emergency room, much longer than the Ontario average of eight hours, according to a 2022 statistic from Health Quality Ontario.
"It's difficult to see people waiting sometimes for over 15 hours to see a doctor," said Melanie Bechard, a pediatric emergency doctor at Children's Hospital of Eastern Ontario (CHEO). She said something needs to be done to decrease wait times.
The situation is taking a toll on both doctors and patients, she added.
"It gets to be a distressing and risky situation when you've got 70 children waiting to see one doctor overnight and the wait times are already nine hours… They're just going to get longer," said Bechard.
But not all of these patients need to go to an emergency department, experts say: in many cases, so-called "low-urgency patients" can be seen through virtual healthcare clinics.
"CHEO actually created the first pediatric virtual emergency department in Canada. (It started) early on in the pandemic in May 2020 ran until November 2021. We eventually had to stop it because we didn't have enough personnel to support both the virtual pediatric emergency department and our in-person pediatric emergency department," said Bechard.
A "low urgency patient" is classified as one whose medical issue is not severe, as well as not requiring a procedure beyond physician and nursing care.
Over the past two years, more and more of these patients have opted to seek care through virtual clinics, which were fully funded by OHIP — until recently. On December 1, 2022, the province announced it was cutting the fees doctors are paid for remote care by almost half.
For pediatric care, the change means fees will drop by 75 percent, from $80 to $20 for a regular visit, according to KixCare, a clinic based in Quebec and Ontario that offers on-demand pediatric care. Critics say this move will make the emergency room crisis worse, as virtual care suddenly becomes harder to access for the growing number of patients who have been turning to this option in recent years.
For example, about a quarter of a million patients have sought treatment from the virtual healthcare clinic, Rocket Doctor, which was launched in March 2020. Many of these patients would otherwise have gone to an emergency department with low-urgency problems, says the clinic's founder, Dr. William Cherniak, who is also an emergency room doctor at Markham Stouffville Hospital.
"Most people don't even know that virtual care is a thing in Ontario. Most people think you have to pay for it," said Cherniak.
Rocket Doctor is based in Toronto, and also operates in Alberta, British Columbia, and most recently, California.
Cherniak believes that one reason emergency rooms are so crowded is that people may not know if they are considered a "low urgency patient." They also may not know of any other options.
"Maybe if there's an opportunity to get help, without having to sit in the emergency department and waiting for a number of hours and then have the doctor tell you to see your family doctor, instead you can go on a service like Rocket Doctor and just book an appointment for that day or the next day. Then you can talk to a physician and seek advice, or (they can) refer you to the right person."
Virtual clinics are especially helpful for patients who live in remote areas, according to Cherniak. If there isn't a hospital nearby, all you need is a laptop or phone to access virtual health care.
"That's why there's this opportunity where if people need help quickly, but maybe they don't need the emergency department, I think that virtual care offers help."
The province's decision to cut the pay for doctors who do virtual appointments will decimate the virtual healthcare sector, Cherniak said, comparing the reduced fee to "paying a doctor less than your barber for a haircut." He believes that many physicians are going to stop doing virtual care because of this.
The Ontario Medical Association said they "believe in the importance of providing virtual care in the setting of an ongoing physician-patient relationship."
Better public education about how to respond to some medical problems would also help reduce crowding in emergency rooms, observers say.
"As a patient, you may not know if you're "low urgency," so I feel that there should be some sort of education, so folks know what their options are," Cherniak said.
Cathy Slevin, director of regional programs for Lakeridge Health, agreed.
"It would be nice to see some public messaging," said Slevin.
Slevin also helps with emergency department diversion and works with community partners to better integrate their services and treat people outside of the hospital. She specializes in the regional cancer program.
"It is important to understand what actually constitutes an emergency, like when your child really needs to go to the ER versus when you can manage, or how to treat symptoms of cold and flu at home. I think there needs to be way more of that," said Slevin. "I think if there was a really dedicated public advertising campaign, … paid for by the government of Ontario that said something like 'Don't go to the emergency department,' then that would help a lot."
Something that can help with this would be the use of 24-hour phone access to nurses for advice through Health Connect Ontario. This helps to provide instant access to nurses or care managers and connect with clinical care professionals.
"Since I work in healthcare, of course I know what to do, but people who are worried about their baby, and it's three o'clock in the morning might just pack up the car and go to the hospital (when they don't need to)," she said.
But fully funding virtual care is not the whole answer to overcrowding at emergency departments, healthcare professionals say.
A dire shortage of nurses is one main problem: Ontario needs to hire around 15,000 more staff annually to avoid staff shortages and long wait times, according to a 2022 statement by the Canadian Union of Public Employees (CUPE), which is a Canadian trade union serving the public sector.
"None of these problems (have) short-term fixes. There need to be programs to bring back nurses who have recently left the profession," said Rachel Muir, bargaining unit president for the Ontario Nurses Association.
"Nurses have left because you simply can't keep up the hours of work and the level of acuity," Muir said.
She believes that the long shifts and lack of time off have caused many of the nurses in hospitals to leave, with many turning to "agency nursing where you can actually dictate your hours of work."
She also believes that an important reason that caused nurses to leave was the 2019 passage of Bill 124, which limited wage hikes for provincial employees, including hospital workers, to one percent per year for three years.
"Workloads went through the roof (because of Bill 124). Nurses basically got to a point where they couldn't do it anymore because Bill 124 showed a total lack of respect for the profession," said Muir.
Although many are left frustrated with wait times around the province, The Ottawa Hospital has stated via email that they are doing everything that they can.
"The Ottawa Hospital, much like other hospitals across Ontario and Canada, is experiencing pressure on emergency departments… Our care teams are working tirelessly to ensure that all patients receive access to the care they need in a timely and efficient manner… Unfortunately, some patients may experience longer wait times."
Without a solution, people around the country may continue to experience dire outcomes, like an Ontario woman who told the CBC she spent a total of 19 hours in ER with severe back pain before she was admitted. She was later diagnosed with cancer.
More shockingly, in New Brunswick, a patient sat unattended in the emergency room at Dr. Everett Chalmers Regional Hospital in Fredericton for an hour. When staff came to check on him, they found that he had died waiting.
A big part of the solution that will ensure Michelle Stevens and others like her will never have to go untreated again is funding innovative initiatives by professionals in the field, such as Dr. Cherniak's virtual Rocket Doctor, in conjunction with public education campaigns and increased nursing staff. It remains to be seen what steps the Ford government and the Ontario Ministry of Health and will take.
---
Michael Vavaroutsos is a young journalist, currently in his third year at Carleton University. He has a huge passion for sports, but also likes lifestyle content and many more. After graduating, Michael hopes to continue writing, or anchoring and reporting.
Photo: RaysonHo, Wikicommons
Recommended Articles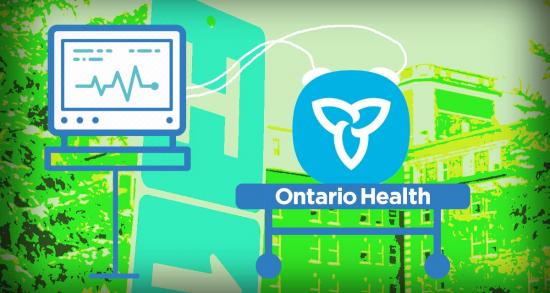 The fact that we can't assume that an ambulance will arrive when we need them is a sure sign of a broken healthcare system.
Read full story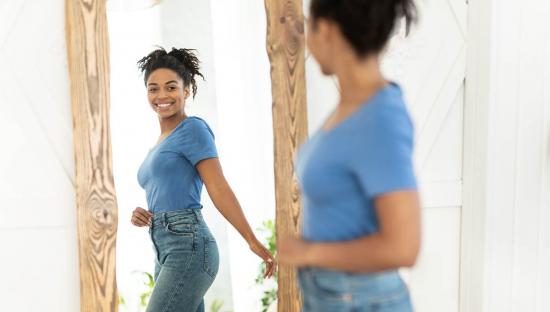 When considering making a lifestyle change, especially with nutrition, it's crucial to understand what healthy means to you.
Read full story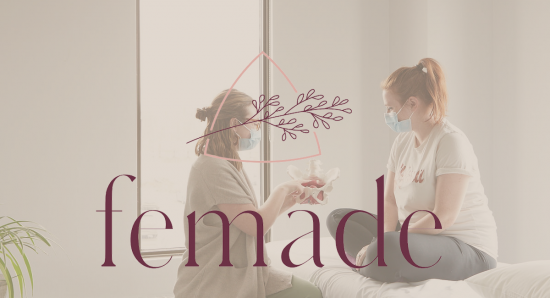 Femade is a pain management centre for women, those who have transitioned, and those assigned females at birth, offering allied healthcare to manage chronic and debilitating pain.
Read full story
Comments (0)
*Please take note that upon submitting your comment the team at OLM will need to verify it before it shows up below.