Sports
Qualifying round highlights summer's hottest time
Qualifying round highlights summer's hottest time
Nothing like a hot August day-and-night to get you set for hockey.
I guess fans of the sport will have to take what they can get this year.
Such is life under the heavy heft of a pandemic
The National Hockey League's first-ever qualifying round – involving all of Canada's teams but one (guess? C'mon) – kicks off this coming weekend.
If you missed the game, this is like going under a hunger strike for a week and coming back to the buffet at the Bellagio.
Get set for a feast as all eight series start Saturday and Sunday.
Here are the best-of-five match-ups with an ever-speculative set of predictions.
EASTERN CONFERENCE
Pittsburgh (5th seed) vs. Montreal (12th)
Here's what we hear on this one: "Well, if Carey Price is Carey Price then…"
Then what?
Doesn't really matter. This one could be close but we here in the fabulous forecasting spot, think not.
Too much gun power and powder with the Penguins. Maybe a Swan Song for Sid and Geno?
At the very least, Habs' fans can start drooling over the prospect of landing Alex Lafreniere with the first overall pick.
PREDICTION: Penguins in four.
Carolina (6th) vs. NY Rangers (11th)
Is there actually someone who is a Hurricanes' fan outside of Michael Jordan territory?
It's cliquey, but unrealistic.
Bunch of jerks take a bunch of nuthin' here.
Rangers could go long and hard through this qualifier.
They're under-valued and under-appreciated.
Good defence, better goaltending and sizzling strike potential.
PREDICTION: Rangers in five.
NY Islanders (7th) vs. Florida (10th)
Ottawa fan will be root-root-rooting for the Panthers (Senators own the Isles' first-rounder), but I like the Long Islanders' mix of gumption and Pageau to turn the screws.
Islanders also can claim hold to the league's best coach in Barry Trotz.
PREDICTION: Islanders in four.
Toronto (8th) vs. Columbus (9th)
"With the first overall pick in the NHL's 2020 entry draft, the Toronto Maple Leafs select …"
Well, at the very least, it all starts here.
One of these schmucks – losers here – will dance away with Lafreniere.
Why not Toronto.
The look on Senators' fans mugs would be priceless.
PREDICTION: Blue Jackets in five.
WESTERN CONFERENCE
Edmonton (5th) vs. Chicago (12th)
At first glance I had to double-check this: The Oilers are the top seed in the Western Conference play-ins?
Do not like this match-up for the Oil. Something about experience and Stanley Cups make one a wee bit shy about latching his or her hitch to an Edmonton team that has zippo post-season experience.
Put this down as a learning experience for Edmonton, a talented yet untested bunch.
PREDICTION: Blackhawks in five.
Nashville (6th) vs. Arizona (11th)
Wait a second.
Arizona made the playoffs?
Is that even allowed?
Come on.
Really?
That Coyotes deal for Taylor Hall with the Devils won't be looking too good shortly.
PREDICTION: Predators in four.
Vancouver (7th) vs. Minnesota (10th)
Loving the young talent and enthusiasm displayed by the Canucks.
This is simply a fun club to watch.
The seeds have been sown for a lengthy and successful journey. Vancouver might not 'hit the heights' this year, but down the road this is a team to keep your eye on.
We like them here against an aging and somewhat fragile Wild team.
PREDICTION: Canucks in five.
Calgary (8th) vs. Winnipeg (9th)
Oh boy.
Oh man.
Like playoff hockey?
Like smash-mouth hockey?
Keep glued to your TV set, this is going to be a beauty – crowd in attendance or not.
Seems to this corner that the Jets time has come and gone, the Flames should and probably would excel here.
PREDICTION: Flames in five.
Photo: Courtesy NHLI via Getty Images
Recommended Articles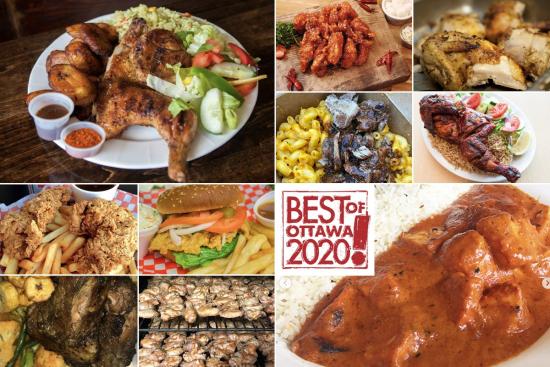 ​After over 20-years writing about life in Ottawa, we think we have a pretty good idea of the best of what this city has to offer. Check, share and discuss #OLMBest every week!
Read full story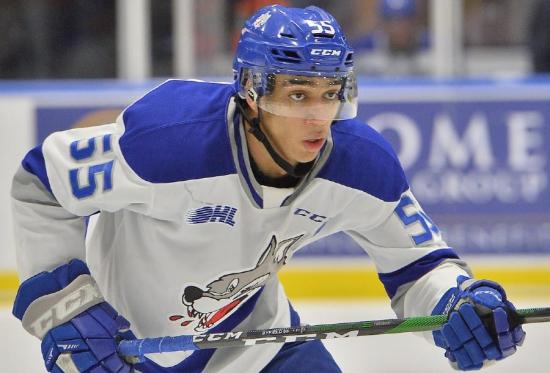 Unless the Kings jump the shark and go off the board, we're looking at this pair of prospects as the guaranteed choices at pick No. 2.
Read full story
There hasn't been much of anything to get charged up about – for local NHL fans - regarding the Ottawa Senators in months.
Read full story
Comments (0)
*Please take note that upon submitting your comment the team at OLM will need to verify it before it shows up below.