Good Reads
Rail on the Rise: Getting Products to Tidewater as Efficiently as Possible
Rail on the Rise: Getting Products to Tidewater as Efficiently as Possible
Canadian rail continues to extend and expand its network to encompass the entire world. "Our railways have worked diligently with customers to improve service," said Michael Bourque, president and CEO of the Railway Association of Canada (RAC). "They have signed service level agreements with many shippers and collaboration agreements with supply chain partners including the major ports and terminals".
2011 was a year full of excellent progress for CN and CP (Canada's two Class I rail carriers) and most of Canada's 40 short line operators.
CN's broad-based service innovation allowed it to grow the business faster than the overall economy, which translated into record annual carloadings, revenues and earnings. For the year ended December 31, 2011, CN's rail freight revenues reached $8.1 billion, up 9.4% from $7.4 billion in 2010. Carloads were up by 3.8% in 2011 at 4.9 million, compared to 2010's 4.7 million, while route miles (including Canada and the U.S.) decreased by 3% – from 20,600 in 2010 to 20,000 in 2011.
CN's role as a transportation backbone of the economy makes it indispensable to many of the most important industries in North America, transporting goods throughout the continent. CN's sustainability practices have earned it a place on the Dow Jones Sustainability Index (DJSI) North America for a third straight year – the only railroad to have achieved this distinction.
CN's Precision Railroading model, which focuses on improving every process, which affects delivery of the customers' goods, continues to guide the railway's performance. In 2011, CN strengthened its commitment to Operational and Service Excellence through a wide range of innovations anchored on its continuous improvement philosophy.
While CN is a leader in fast and reliable service hub-to-hub, the railway brings greater value to the entire range of interactions with its customers. CN's "first mile/last mile" efforts include developing a sharper outside­in perspective to better monitor traffic forecasts; from moving its car-management distribution activities forward to higher and more responsive car order fulfillment. (An outside-in perspective means that companies aim to creatively deliver something of value to customers, rather than focus simply on products and sales).
CN's relentless focus on execution supports all of its activities. The railway's investments in capacity contribute to enhancing the fluidity of its network. "We work hard to run more efficient trains, reduce dwell time at our terminals, and improve overall network velocity," says Claude Mongeau, CN's president and CEO.
Improving the efficiency of the entire supply chain
The greatest opportunity to take railroading to the next level is to improve the efficiency of the entire supply chain. CN sets its sights on becoming a true supply-chain enabler, a player that can be a key part of the solution, that can help elevate logistics performance end-to-end. CN is well-positioned to use collaboration as a driver of accountability.
"We are at the forefront of groundbreaking supply chain and service level agreements throughout our North American network," Mongeau said. "Such agreements are not based on templates or a one ­size ­fits ­all approach. Each is unique and custom-­made to reflect mutually-agreed-upon goals in a complex network business, including car supply, dwell time, and loading requirements. Customers are starting to see significant value in this collaborative framework and the positive results will continue to gain momentum.
"We are driving supply chain improvements across all segments of the business. In bulk, be it in grain, potash or coal, we are pursuing greater operating efficiencies and helping our customers find their place in global markets. In Manufacturing, be it in forest products, metals or petroleum and chemicals, we are focused on better car order fulfillment to gain market share one carload at a time. In Intermodal, we are taking advantage of supply chain agreements with every major port and terminal operator in Canada to open up new gateway markets."
Helping coal customers serve global markets
In 2011, CN moved more than 20 million tons of coal and petroleum coke destined for offshore markets. As capacity limits in West Coast coal export terminals were constraining coal producers, CN took action – instead of waiting for capacity to expand.
Building on CN's innovative end­to­end supply chain agreements, the railway developed an exclusive information system to better manage the flow of coal "from the mine to the ship."
Working with customers and coal terminal operators, CN made the most of the supply chain by modifying scheduling for ships and trains, and making other changes to improve productivity and fluidity.
As a result, CN moved more than a million tons of additional coal in 2011 that may never have made it to market, a substantial contribution to help its customers grow their business.
Gains for Grain
CN's Scheduled Grain Service, introduced in 2010, contributed to the railway's success in moving more than 125,000 grain cars to export terminals in Vancouver and Prince Rupert during the 2010­2011 crop year ended on July 31 – the most in 20 years. During the fall of 2011, when the crop was really starting to move, CN handled record weekly volumes of grain and achieved high levels of car-spotting reliability. Under what is a much more disciplined approach to grain service, fully 95% of grain traffic is now scheduled.
Having a pre­established day of the week for service allows customers to plan more accurately for their own business activities. It also facilitates communication. Transit times, cycles and reliability have improved as well, increasing empty­car flow and fleet capacity for grain customers. The plan allows CN to smooth the network traffic over seven days instead of the five-­day period used in the past. CN's new grain plan is intended to help improve the supply chain for exporting grain to world markets while tightly managing costs and network balance.
As for CN's main competitor, for the year ended December 31, 2011, CP's rail freight revenues reached $5.2 billion, up 3.9% from almost $5 billion in 2010. Operating income was $967 million in 2011, a decrease of $149 million, or 13%, from $1.1 billion in 2010.
This decrease was primarily due to significant disruptions to train operations across the network in the first half of the year due to unusually severe winter weather and subsequent flooding; the net unfavourable impact of higher fuel costs; increased IT costs and higher crew training expenses to meet business demand and attrition.
Canadian Pacific's current strategy is built on five core beliefs: service, safety, productivity and efficiency, people and growth. However, Hunter Harrison, CP's newly-appointed president and CEO, will lead a multi-phase process over the next four years to deliver further improvements to CP's performance.
As a part of its bulk portfolio, CP plays a critical role in the movement of agricultural products from key producing regions in Canada and the U.S. to markets throughout the world. The core of CP's grain business is the movement of whole grains like wheat, canola, corn, soybeans, specialty crops and product from grain processors.
CP's new Scheduled Grain Program has established a Transportation Hub System that delivers dedicated day-of-week service. This means better reliability, maximizing grain elevators' capacity, improving car velocity, improving on-time performance, and creating capacity for growth.
CP serves the metallurgical coal market – used primarily in steel manufacturing – and the thermal coal market used for power generation. Within its bulk coal franchise, CP's metallurgical business is almost entirely generated from Teck Resources' five mines in the Elk Valley region of southeastern British Columbia.
Most of this coal volume is moved to Port Metro Vancouver for export. In 2010, CP announced a 10-year agreement with Teck that provides for a collaborative approach to the coal supply chain and investments by CP that will increase coal-handling capacity and productivity through long trains to support Teck's volume growth.
CP continues to invest in building a truly world-class coal transportation model. Its service is based on highly efficient unit trains in continuous motion through the mine-to-port transportation cycle.
As part of CP's merchandise portfolio, the forest product sector consists of the movement of lumber, panel, and pulp-and-paper products.
The pulp-and-paper products originate from CP-served mills in B.C., Ontario and Quebec. Mills in the interior of B.C. ship two-thirds of their production to Asia through Port Metro Vancouver and the balance moves to various North American markets. In recent years, B.C. mills have made capital investments and when the economy recovers, are positioned for long-term success.
CP's lumber movements represent 26% of CP's forest products business and move primarily from western-based reload facilities to markets across North America.
CP's industrial and consumer products business encompasses a wide array of commodities grouped under energy, chemicals and plastics, mines, metals and aggregates. CP's industrial and consumer products traffic is dispersed widely across the Canadian and U.S. network.
Energy is a key market for CP and the increase in traffic has been particularly strong as a result of a targeted growth strategy. Energy-related traffic represented about 45% of this portfolio's revenue in 2011.
With an extensive rail network and proven expertise in moving energy, CP offers a competitive option for transporting energy-related products, including crude oil, to and from key locations in North America. CP's successful market development activities have enabled it to successfully take advantage of access to the Bakken oil formation, the Marcellus gas formation and the Alberta oil sands cluster.
CP has a strong position for long-term participation in the energy play through the positioning of its network in the Canadian and U.S. Bakken regions (Saskatchewan, Manitoba, Montana, North Dakota, South Dakota), the fracture-sand-producing areas in the U.S. Midwest, and through shortlines and transload facilities that extend its reach.
The Marcellus Shale lies under the states of Pennsylvania, Ohio, West Virginia and New York. The Marcellus is purported to be the largest natural gas reserve in the United States.
CP's Northeast U.S. network, transload facilities and shortline partnerships enable it to participate in the movement of drilling and construction materials; primarily fracture sand, steel pipe and chemicals. The strength of CP's network positions it to access key fracture sand production areas in the U.S. Midwest.
The Alberta Industrial Heartland (AIH) is one of the premier chemical and energy-related processing districts in North America and is known for its concentration of oil refineries and a major oil sands upgrading facility. The location is ideal for the development of future upgraders due to its proximity to the Alberta oil sands and offers growth opportunities for shipments into and out of the region by rail.
CP's automotive business consists of three core finished vehicle traffic segments: import vehicles that move through Port Metro Vancouver to Eastern Canadian markets; Canadian-produced vehicles that ship to the U.S. from Ontario production facilities; and U.S.-produced vehicles that travel cross-border into Canadian markets. In all of these segments, CP's business has been built on strategic alliances with major car manufacturers and designing services to meet supply chain needs.
CP's automotive franchise is built around strong industry transplant production companies, such as Toyota and Honda, sometimes referenced as the New Domestics. CP's relationship and business within this segment has grown steadily. Today, the New Domestic segment represents almost 40% of automotive carloads.
CP's intermodal portfolio involves the movement of freight through multiple modes of transportation (rail, ship, truck) and includes domestic and international services.
Domestic intermodal primarily involves moving manufactured consumer products in containers within North America. As customers' shipping requirements evolve and their supply chains become more complex, CP believes there will be a growing need for both door-to-door and more value-added services such as Canadian Pacific Logistics Solutions (CPLS) and co-location opportunities. (Co-location refers to customers constructing warehouses adjacent to CP intermodal facilities.)
International intermodal services are the movement of marine containers to and from the ports of Vancouver, Montreal, New York and Philadelphia and into inland ports across Canada and the U.S.
CP has been able to leverage growth through its expanded Western Corridor and strong network of 14 modern intermodal terminals in Canada and the U.S.
CP's strategy is to be proactive in ensuring infrastructure capacity and to that end, the railway has acquired land for future terminal expansions in Edmonton, Montreal and Regina.
CP also has a long-train strategy to drive increased train lengths and improve service. Long trains with Distributed Power configurations reduce lateral forces, enhance locomotive productivity and create safer operations. The long-train strategy includes targeted infrastructure enhancements and the use of proprietary train marshaling software, which maximizes the use of distributed locomotive power.
Railway investments and innovative improvements, which in the rail business means depending on a stable regulatory environment, have created an efficient and reliable asset for Canadian exporters. "Hopefully, these improvements can continue" said Bruce Burrows, RAC's vice-president of Public and Corporate Affairs.  "As more resources become accessible in Canada, modern rail will be an essential component providing access to national and international markets".
The Harper government is further strengthening Canada's Asia-Pacific Gateway advantages
In February 2012, the Government of Canada announced a $15-million contribution to the Ridley Island Road, Rail and Utility Corridor (RRUC) project at the Port of Prince Rupert, B.C. Together with contributions from the Government of British Columbia, CN Rail and the Prince Rupert Port Authority, this $90-million project will expand capacity and operations at the Port of Prince Rupert, a vital part of the world-class transportation network that makes up Canada's Asia-Pacific Gateway.
"Investments in projects such as the RRUC are strengthening Canada's competitive advantages and further positioning Canada as the gateway of choice for global supply chains between Asia and North America," said Ed Fast, Minister of International Trade and Minister for the Asia-Pacific Gateway. "As a result of these strategic investments and partnerships, Canadian exports to the Asia-Pacific region have reached record levels."
The RRUC project is a joint public- and private-sector investment that will provide road and rail access, along with utility services, to 1,000 acres of multi-user heavy industrial land that is accessible through the deep-sea terminals at the Port of Prince Rupert. The project features the development of a common user rail corridor, roads and access to port property. Investments at the Port of Prince Rupert will support Canada's international trade with Asia.
"Building capacity at the Port of Prince Rupert is necessary for the expansion of Canada's trade with fast-growing Asian economies," said Don Krusel, president and chief executive officer of the Prince Rupert Port Authority. "This investment unlocks the sustainable development of port infrastructure and industrial waterfront that will benefit industries across Canada." Canada's West Coast ports are more than two days closer to high-growth Asian markets than any other ports in North America.
Since 2006, the Government of Canada has partnered with all four western provinces, municipalities and the private sector to announce Asia-Pacific Gateway infrastructure projects worth more than $3.5 billion, including federal contributions of over $1.4 billion.
The Ontario-Quebec Continental Gateway
The Continental Gateway is a key component of Canada's multimodal transportation system. The central location of the Continental Gateway facilitates international trade through the Port of Montreal and the domestic inputs towards foreign trade with the United States and other key trading partners. The Continental Gateway includes strategic ports, airports, intermodal facilities and border crossings as well as essential road, rail and marine infrastructure that ensures this transportation system's connection to, and seamless integration with, Canada's other gateways: Asia-Pacific and Atlantic.
On July 30, 2007, the governments of Canada, Ontario and Quebec signed a Memorandum of Understanding (MOU) on the development of an Ontario-Quebec Continental Gateway and Trade Corridor.
This event followed the 2006 Cooperation Protocol signed by Ontario and Quebec to promote the development of the Ontario-Quebec Trade Corridor and to improve its efficiency in all modes, while the federal government was developing its National Policy Framework for Strategic Gateways and Trade Corridors.
The goal of the federal-provincial partnership is to maintain and build upon Ontario and Quebec's world-class transportation system so that it remains a key driver of international trade and economic growth for the future.
The Continental Gateway initiative is focused on developing a sustainable, secure and efficient multimodal transportation system that keeps Canada's economic heartland competitive, attractive for investment and essential for trade.
 The Atlantic Gateway: A public-private collaboration ensuring seamless service worldwide
Canada's Atlantic Gateway's strategic location connects North America with global markets. An integral part of Canada's national system of corridors and gateways, the Atlantic Gateway and Trade Corridor is an efficient, reliable and secure transportation network developed through the collaboration of the Government of Canada, the four Atlantic provinces and the private sector. It is at least one day closer to Europe than any other port on the eastern seaboard, and within a three-day drive to more than half the population of North America. With capacity in all modes and specialized niche services, it provides seamless integration with road, rail and air transportation systems that connect to all markets in North America.
The Atlantic Gateway is a safe, secure and sustainable multimodal system of specialized assets and niche capabilities; a strategically located and globally competitive transportation network moving goods to and from North America; an integrated, reliable and efficient system of airports, border crossings, rail connections, roads, and ports connecting to a continental market of 450 million consumers.
Service gains made by Canada's railways in recent years have benefitted all participants in the process of getting goods to market by permitting the transportation of more products, more efficiently, more safely and at a cost levels that are among the lowest in the world.
Recommended Articles
D.J Smith endured an underwhelming first season in charge of the Ottawa Senators. . .
Read full story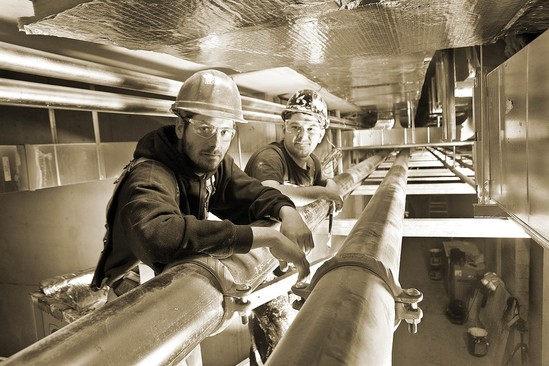 Representing 15 unions and 60 different skilled trades, Canada's Building Trades Unions (CBTU) has...
Read full story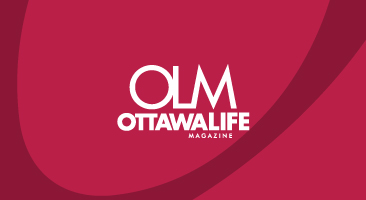 The Canadian Arctic is a daunting place: bathed in darkness for half the year, remote, difficult to...
Read full story
Comments (0)
*Please take note that upon submitting your comment the team at OLM will need to verify it before it shows up below.