Rail on the Rise
GETTING PRODUCTS TO TIDEWATER AS EFFICIENTLY AS POSSIBLE
Energy is a key market for Canadian Pacific (CP) and the increase in traffic has been particularly strong as a result of a targeted growth strategy. Energy-related traffic represented about 45 per cent of this portfolio's revenue in 2011.
With an extensive rail network and proven expertise in moving energy, CP offers a competitive option for transporting energy-related products, including crude oil, to and from key locations in North America. CP's successful market development activities have enabled it to successfully take advantage of access to the Bakken oil formation, the Marcellus gas formation and the Alberta oil sands cluster.
CP has a strong position for long-term participation in the energy play through the positioning of its network in the Canadian and U.S. Bakken regions (Saskatchewan, Manitoba, Montana, North Dakota, South Dakota), the fracture-sand-producing areas in the U.S. Midwest, and through shortlines and transload facilities that extend its reach.
The Marcellus Shale lies under the states of Pennsylvania, Ohio, West Virginia and New York. The Marcellus is purported to be the largest natural gas reserve in the United States.
CP's Northeast U.S. network, transload facilities and shortline partnerships enable it to participate in the movement of drilling and construction materials; primarily fracture sand, steel pipe and chemicals. The strength of CP's network positions it to access key fracture sand production areas in the U.S. Midwest.
The Alberta Industrial Heartland (AIH) is one of the premier chemical and energy-related processing districts in North America and is known for its concentration of oil refineries and a major oil sands upgrading facility. The location is ideal for the development of future upgraders due to its proximity to the Alberta oil sands and offers growth opportunities for shipments into and out of the region by rail.
CP's automotive business consists of three core finished vehicle traffic segments: import vehicles that move through Port Metro Vancouver to Eastern Canadian markets; Canadian-produced vehicles that ship to the U.S. from Ontario production facilities; and U.S.-produced vehicles that travel cross-border into Canadian markets. In all of these segments, CP's business has been built on strategic alliances with major car manufacturers and designing services to meet supply chain needs.
CP's automotive franchise is built around strong industry transplant production companies, such as Toyota and Honda, sometimes referenced as the New Domestics. CP's relationship and business within this segment has grown steadily. Today, the New Domestic segment represents almost 40 per cent of automotive carloads.
CP's intermodal portfolio involves the movement of freight through multiple modes of transportation (rail, ship, truck) and includes domestic and international services.
Domestic intermodal primarily involves moving manufactured consumer products in containers within North America. As customers' shipping requirements evolve and their supply chains become more complex, CP believes there will be a growing need for both door-to-door and more value-added services such as Canadian Pacific Logistics Solutions (CPLS) and co-location opportunities. (Co-location refers to customers constructing warehouses adjacent to CP intermodal facilities.)
International intermodal services are the movement of marine containers to and from the ports of Vancouver, Montreal, New York and Philadelphia and into inland ports across Canada and the U.S.
CP has been able to leverage growth through its expanded Western Corridor and strong network of 14 modern intermodal terminals in Canada and the U.S.
CP's strategy is to be proactive in ensuring infrastructure capacity and to that end, the railway has acquired land for future terminal expansions in Edmonton, Montreal and Regina.
CP also has a long-train strategy to drive increased train lengths and improve service. Long trains with distributed power configurations reduce lateral forces, enhance locomotive productivity and create safer operations. The long-train strategy includes targeted infrastructure enhancements and the use of proprietary train marshaling software, which maximizes the use of distributed locomotive power.
Railway investments and innovative improvements, which in the rail business means depending on a stable regulatory environment, have created an efficient and reliable asset for Canadian exporters. "Hopefully, these improvements can continue" said Bruce Burrows, RAC's vice-president of Public and Corporate Affairs. "As more resources become accessible in Canada, modern rail will be an essential component providing access to national and international markets".
The Harper government is further strengthening Canada's Asia-Pacific Gateway advantages
In February 2012, the Government of Canada announced a $15-million contribution to the Ridley Island Road, Rail and Utility Corridor (RRUC) project at the Port of Prince Rupert, B.C. Together with contributions from the Government of British Columbia, CN Rail and the Prince Rupert Port Authority, this $90-million project will expand capacity and operations at the Port of Prince Rupert, a vital part of the world-class transportation network that makes up Canada's Asia-Pacific Gateway.
"Investments in projects such as the RRUC are strengthening Canada's competitive advantages and further positioning Canada as the gateway of choice for global supply chains between Asia and North America," said Ed Fast, Minister of International Trade and Minister for the Asia-Pacific Gateway. "As a result of these strategic investments and partnerships, Canadian exports to the Asia-Pacific region have reached record levels."
The RRUC project is a joint public- and private-sector investment that will provide road and rail access, along with utility services, to 1,000 acres of multi-user heavy industrial land that is accessible through the deep-sea terminals at the Port of Prince Rupert. The project features the development of a common user rail corridor, roads and access to port property. Investments at the Port of Prince Rupert will support Canada's international trade with Asia.
"Building capacity at the Port of Prince Rupert is necessary for the expansion of Canada's trade with fast-growing Asian economies," said Don Krusel, president and chief executive officer of the Prince Rupert Port Authority. "This investment unlocks the sustainable development of port infrastructure and industrial waterfront that will benefit industries across Canada." Canada's West Coast ports are more than two days closer to high-growth Asian markets than any other ports in North America.
Since 2006, the Government of Canada has partnered with all four western provinces, municipalities and the private sector to announce Asia-Pacific Gateway infrastructure projects worth more than $3.5 billion, including federal contributions of over $1.4 billion.
The Ontario-Quebec Continental Gateway
The Continental Gateway is a key component of Canada's multimodal transportation system. The central location of the Continental Gateway facilitates international trade through the Port of Montreal and the domestic inputs towards foreign trade with the United States and other key trading partners. The Continental Gateway includes strategic ports, airports, intermodal facilities and border crossings as well as essential road, rail and marine infrastructure that ensures this transportation system's connection to, and seamless integration with, Canada's other gateways: Asia-Pacific and Atlantic.
On July 30, 2007, the governments of Canada, Ontario and Quebec signed a Memorandum of Understanding (MOU) on the development of an Ontario-Quebec Continental Gateway and Trade Corridor.
This event followed the 2006 Cooperation Protocol signed by Ontario and Quebec to promote the development of the Ontario-Quebec Trade Corridor and to improve its efficiency in all modes, while the federal government was developing its National Policy Framework for Strategic Gateways and Trade Corridors.
The goal of the federal-provincial partnership is to maintain and build upon Ontario and Quebec's world-class transportation system so that it remains a key driver of international trade and economic growth for the future.
The Continental Gateway initiative is focused on developing a sustainable, secure and efficient multimodal transportation system that keeps Canada's economic heartland competitive, attractive for investment and essential for trade.
The Atlantic Gateway: A public-private collaboration ensuring seamless service worldwide
Canada's Atlantic Gateway's strategic location connects North America with global markets. An integral part of Canada's national system of corridors and gateways, the Atlantic Gateway and Trade Corridor is an efficient, reliable and secure transportation network developed through the collaboration of the Government of Canada, the four Atlantic provinces and the private sector. It is at least one day closer to Europe than any other port on the eastern seaboard, and within a three-day drive to more than half the population of North America. With capacity in all modes and specialized niche services, it provides seamless integration with road, rail and air transportation systems that connect to all markets in North America.
The Atlantic Gateway is a safe, secure and sustainable multimodal system of specialized assets and niche capabilities; a strategically located and globally competitive transportation network moving goods to and from North America; an integrated, reliable and efficient system of airports, border crossings, rail connections, roads, and ports connecting to a continental market of 450 million consumers.
Service gains made by Canada's railways in recent years have benefitted all participants in the process of getting goods to market by permitting the transportation of more products, more efficiently, more safely and at a cost levels that are among the lowest in the world.
Recommended Articles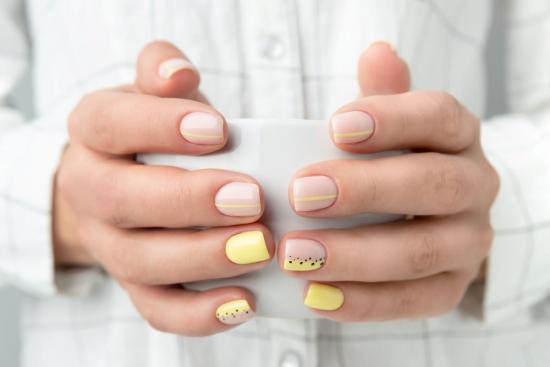 There are countless nail art styles, techniques, and designs.
Read full story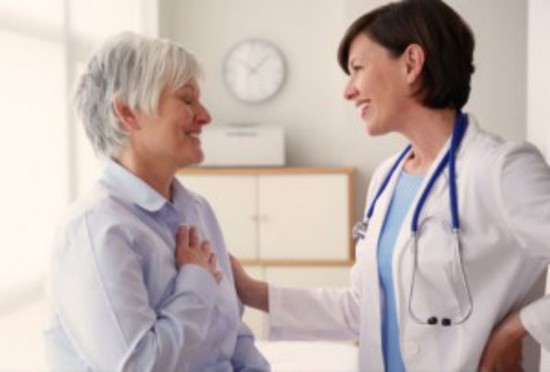 Not all health regions should receive equal funding When a health care system cannot make the best u...
Read full story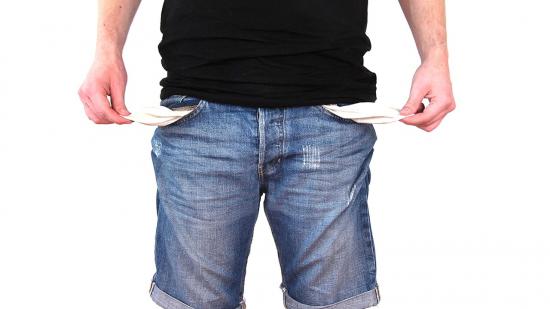 Borrowing money to fill a gap in finances is a common practice.
Read full story
Comments (0)
*Please take note that upon submitting your comment the team at OLM will need to verify it before it shows up below.