Arts & Events
Raising the Bar: Is the Ottawa Karaoke Scene the Best in the Nation?
Raising the Bar: Is the Ottawa Karaoke Scene the Best in the Nation?
Forget everything you think you know about karaoke.  In Ottawa, karaoke is not your average drunken wail-fest, nor is it an exercise in ritual humiliation.  Karaoke in Ottawa is fun.  Why?  Local businesses like Dog and Pony Soundhave elevated karaoke standards by providing top notch sound, consistently positive hosts and an enormous song list.
"Bad karaoke in Ottawa is better than good karaoke elsewhere," jokes Christopher Doyle, the "Dog" of Dog and Pony.  What really sets them apart?  The community they've built.
Christopher and his partner Daniela Plume ("Pony") built a business out of their passion, which resulted in a welcoming and dedicated following of karaoke enthusiasts that can scarcely be rivaled.  Their partnership – and love story – has revolved around bringing the best karaoke to Ottawa.  Their "Dog and Pony Show" is jokingly claimed to be a lovechild, supported by Christopher's entrepreneurial and entertainment background and Danni's technological know-how, and a mutual love of music.  Since their commitment to bringing a playful atmosphere and quality experience has always been at the root of the business, the community that has grown up around them is virtually a family.  Dog and Pony frequently volunteer their services to local causes, as well; their outreach secures a reputation for caring about their guests that is easy to see at any event.
One of the first things you'll notice about the regulars at a Dog and Pony show is how friendly they are.  If you get up to sing, they'll applaud and slap you on the back.  If you don't, that's great too.  Dog trains hosts to advocate "consensual karaoke," which contributes to the low-pressure atmosphere.  Devoted fans return several times per week to shows at 6 regular venues; there is at least one D & P show every day, except major holidays.  An average night will feature around 60 songs.  One regular, "Admiral", boasts of attending 1 – 2 shows weekly for nearly 5 years; he has sung over 200 songs at Dog and Pony events.  Every event has the feel of visiting a neighborhood bar and belting out some tunes among friends; the crowd at Swizzles on a Sunday night is easygoing, convivial even, and clearly there for the karaoke.
The community is full of well-known regulars surrounded by traditions they've built up.  Dog and Pony events often celebrate birthdays and other special occasions.  Right away you'll notice the handles.  Frequent Dog and Pony guests are awarded nicknames – most of them animal-themed - a tradition for the group.
The practice began when an inebriated guest at an early event questioned Christopher and Danni.  "Which one of you is the Dog, and which one is the Pony?" they asked. Christopher responded, and the rest is history.  Not all of the singers have handles, though.  However, even if you've never attended a Dog and Pony event, you will find the community cheers you on with enthusiasm and draws you into the fold.
Although many Dog and Pony fans are attracted by the community, the sound quality is a huge draw as well.  Christopher has a background as a radio and event DJ, and his experience shows.  At Swizzles, he built a custom sound booth housing a high-quality mixer, compressor limiter, effects board and monitors to ensure the best sound possible.  These are set up with amplifiers and real microphones, and combined with responsive mixing; Christopher tweaked knobs to make the singers sound great throughout the evening.  Other venues they host at have similar equipment either built in or loaded in before shows.  It's a far cry from a karaoke machine and a bad mic, and the terrible sound most often associated with karaoke nights. Talented singers are drawn to the venues because they recognize the difference, but Dog and Pony is committed to giving everyone their best possible sound.
You don't need to be an amazing singer to get up in front of the crowd.  Christopher says his favorite type of singers is the brave ones, "the ones who don't think they can do it."  They watch for a while and come to realize that many of the singers are so-so and eventually come to realize they can try it too.
"That's why I keep doing this," says Christopher.  He believes that "adults have forgotten how to play," and he offers karaoke as an activity that is joyful, easy and nonthreatening.  At every Dog and Pony event, you can see these brave folks getting up to sing, because of the warm atmosphere.  Even Dog will tell you he was initially reluctant, but after singing backing vocals for "Taking Care of Business" at a karaoke club he never looked back.
Related: The Record Centre Puts a New Spin on the Growing Vinyl Market.
Everyone you ask remembers their first karaoke experience.  Mako (as in the shark) debuted with "Hungry like the Wolf" 5 years ago.  Tonight, his first song is a strong rendition of "Sail" by AWOLNATION.  The diversity of songs performed is notable, too.  Everything from Johnny Cash to "Barbie Girl" to "Mad World" to songs from the international collection is being performed.  The Dog and Pony song catalogue offers over 36,000 professional backing tracks in over 15 languages. Forget about sticky binders and beer-stained songlists, too.  The whole catalogue can be searched online and on tablets circulated throughout the bar, making it easy and fast to find something for anyone.  Singers show off their diversity and style when they put their own spin on tunes, bringing their personality to well-known tracks.  Hosts riff on songs, like Dog's "What I Like About You / Cherry, Cherry" medley, or Mudshark's scream vocals in renditions of bubbly pop songs.
All of this – the technology, the quality, the hosts, the songbook, and the community – have the combined effect of making Ottawa karaoke better.  Competing local businesses have improved their services, and out-of-town companies are modeling themselves after Dog and Pony.  Christopher has even considered offering franchises, but he likes being able to ensure the name continues to be associated with accessible, enjoyable entertainment.  It's a great job: he can help people come out of their shells and give them an opportunity to play in a safe, supportive environment while listening to the best karaoke music possible.  He personally models the business's values; continually leaving his booth to interact with guests and providing supportive emceeing and sound production.  Best of all, Christopher knows he's surrounded by family.  "I show up for work and there are people in line to give me a hug," he says.  Christopher works like a Dog to make this atmosphere available to everyone at events, from longtime regulars to newbies; when you go out for karaoke in Ottawa, even for the first time, you'll be among friends.
Recommended Articles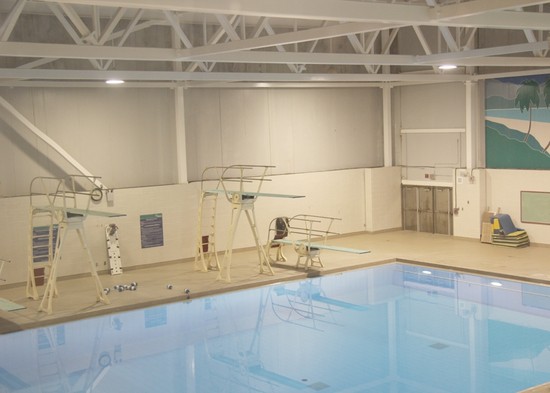 Jump in the pool this summer for some fun, family-friendly exercise! Swimming is a great sport every...
Read full story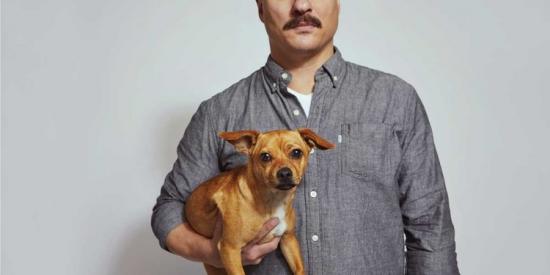 If you don't already know Jim Bryson, he has released 5 critically acclaimed solo recordings, the most recent being 2016's Somewhere We Will Find Our Place...
Read full story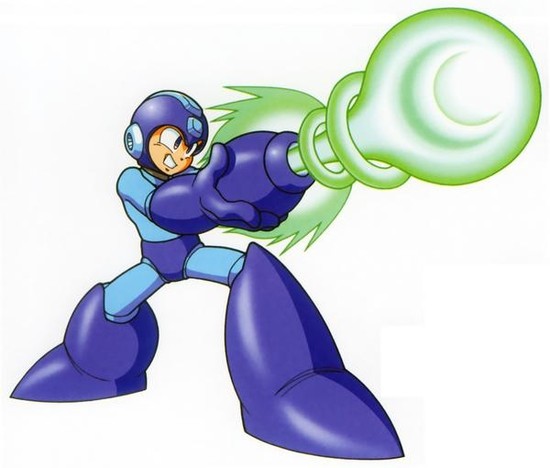 Megaman is the robotic hero of several series of video games that bear his name, in which he fights...
Read full story
Comments (0)
*Please take note that upon submitting your comment the team at OLM will need to verify it before it shows up below.