Arts & Events
Rascal Flatts End Capital Hoedown 2011 on a High Note
Rascal Flatts End Capital Hoedown 2011 on a High Note
Zeus must be a country fan. Despite weather predictions of thunder showers all day on Saturday, the last day of Capital Hoedown saw sunny skies and warm temperatures.
The day began with a performance by the Hoedown Showdown winner, a country band with a rocker edge called Wyatt. Their sound was similar to that of Emerson Drive or Rascal Flatts, and the growing crowd cheered and clapped throughout their set.
After 193,000 votes for over 103 artists, the band was selected by voters as the winner of OURSTAGE.COM's 'Capital Hoedown Showdown' contest. The group, which consists of four members, flew to Ottawa as one of the top three contenders, and took the stage to seal their spot as the selection for the Saturday performance.
The Halifax-based sister duo, The Keats, were the second act of the day, and entertained the crowd with their upbeat tunes. The band has a hint of the twang of classic country acts, and had a great take on the Rankin Family's 'Feel the Same Way Too'. They encouraged the audience to sing loudly along with 'Hey Brad Paisley Won't You Take Us on Tour', changing the words midway to cater the lyrics to tonight's headliner Rascal Flatts.
The Keats are proof that talent runs in the family – all but one member are connected through blood or marriage. Lead singers and twin sisters Sharlene – who is pregnant – and Jolene both perform with their husbands and brother, as well as "our brother from another mother", joked Sharlene.
After posing for photos and signing a few autographs, Justin Moore took the stage. The handsome singer-songwriter sang songs off of his new album, 'Outlaws Like Me', including his recent hit 'Small Town USA'. Naturally, the singer had to slip in a "small town Canada eh" during one of the choruses.
Moore, who grew up in a small Arkansas town of 300 people, had magnetic stage presence, and had no problem encouraging the crowd to sing along to 'If Heaven Wasn't So Far Away'. It was his first time in Ottawa, but there is no doubt that Moore will be welcome back anytime.
At 5:45pm, Easton Corbin began his set, and the audience went wild for his hits 'A Little More Country than That' and 'Put a Girl In It'. The singer, who grew up in the smallest county in Florida, Gilchrist County, has an impressive voice that seems tailor made for country music. He also happens to be easy on the eyes! Some of the cowgirls were sporting shirts declaring their love for Corbin, while others expressed their feelings by screaming at the top of their lungs. However the crowd showed him, Corbin left knowing he had plenty of fans north of the border.
After a male-dominated afternoon, Sara Evans walked on stage to a roar of cheers. The gorgeous singer is finally back after a six-year hiatus from her previous album. Her latest offering is 'Stronger', and the record has been received better than she could have imagined. Said Evans of the title track, "I thought this record was done, but 'Stronger' was dropped on my lap from heaven above." The singer thanked the crowd for helping to make the song of her biggest, and went on to perform 'Stronger' while nearly everyone in the audience sang along.
Evans has a voice that holds your attention – stunning, crisp vocals that sound almost better than they do on the radio. Her hits 'When You Were Cheating' and 'Suds in the Bucket' were fan favourites, as was her final song – a rendition of Cheap Trick's 'I Want You to Want Me'. The singer, who wore tiny jean shorts and a white lace tunic, is currently touring with Rascal Flatts.
Rascal Flatts rounded out the night, closing the second annual Capital Hoedown with a spectacular performance. The production was a sight – bright, coloured lights swarmed the stage while digital projections whirred by on the band's set, their sound booming out of the speakers so that even those in the very back could feel the music. Their first song, 'Why Wait', was a perfect beginning, and the crowd stood in awe of lead singer Gary Levox's incredibly powerful, clear voice.
Levox's vocals is part of what has made Rascal Flatts one of the most successful acts in country music – the band is one of only four country acts to debut six consecutive studio albums at #1. The crowd sung along to nearly every song the band performed, including 'Bless the Broken Road' and 'Fast Cars and Freedom'. I was, however, very disappointed that they didn't sing their first big hit, 'Mayberry', which is still one of my favourite country tunes.
Jay Demarcus, the band's bass player and harmony vocalist, joked with the crowd about his top reasons for coming to Canada – which he described as Rascal Flatts' "second home". "The top is beer", Demarcus laughed, followed by the ladies. He then went on to imitate the hoards of female country fans he witnessed strutting around Le Breton Flats in a short skirts and cowboy boots.
These appropriately-dressed female country fans are only some of the millions of people around the world being turned on a genre that is filled with incredible talent, artists and music that many have previously ignored. Country is now cool, and is a celebration and appreciation of the things that make Canada and the United States so great. From trucks and horses to whiskey and women, country artists will sing about just about anything and make you proud to be associated with it.
Rascal Flatt's Demarcus bellowed loudly to the crowd - "country music is taking over the world!" And if the success of Ottawa's Capital Hoedown is any indication, he's right.
Recommended Articles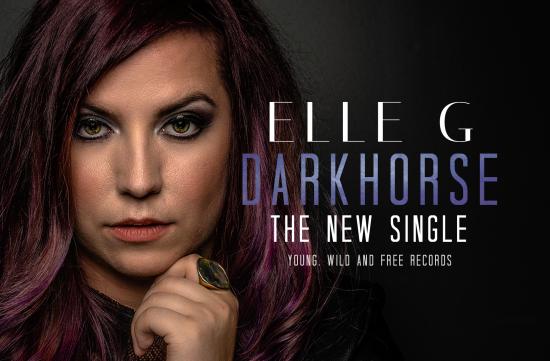 Elle G tells us the story of how Darkhorse came to be and how she is celebrating it's release!
Read full story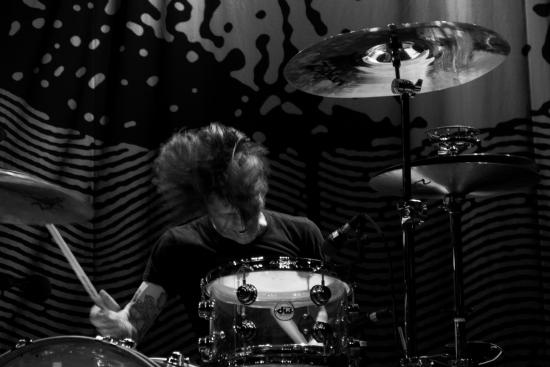 Some bands are just so consistently great live that you can't help but get excited every time a tour date comes along. Playing the Bronson Centre on Friday March 24, Against Me! delivered better than ever.
Read full story
A night of surprises and crowd moving acts, there was no shortage of bouncing in front of the stages for the Saturday night as rap and dance acts respectively had the crowds in full party mode.
Read full story
Comments (0)
*Please take note that upon submitting your comment the team at OLM will need to verify it before it shows up below.