Top Stories
RCMP Commissioner's Patronage in Final Days "An Insult to Taxpayers"
RCMP Commissioner's Patronage in Final Days "An Insult to Taxpayers"
Carleton University Criminologist and Professor Darryl Davies has written to Ralph Goodale, the Minister of Public safety and Emergency Preparedness and is calling on him to rescind a flurry of patronage appointments and cash payments Paulsen has authorized in his final days as Commissioner of the RCMP.
Paulsen's controversial tenure has been marked by accusations of incompetence from many quarters, including a harsh rebuke last week from RCMP Cpl. Patrick Bouchard who wrote in a Facebook post that "I hold you personally responsible for the deaths of my friends." Bouchard worked alongside the Mounties who died during in a 2014 shooting rampage in Moncton and said in his post that "I hold you (Paulsen) responsible because you as a manager (you are not a leader) have placed money and image ahead of the safety of the members you are sworn to protect. You sir have failed us."
Paulsen appeared in civilian clothing this month at the Moncton trial regarding the tragic incident and denied he had any responsibility for the deaths of the Mounties. Goodale has suggested that after Paulson's tenure it may be time for civilian oversight of the force. He has also named former New Brunswick Premier Frank McKenna to lead a search team to replace Paulson.
---
Davies letter the Goodale is published here:
June 22, 2017
The Honourable Ralph Goodale
Minister of Public Safety and Emergency Preparedness
House of Commons
Ottawa Ontario
Canada, K1A 0A6
SENT BY EMAIL AND FAX
Dear Minister Goodale
I am writing to you in your capacity as the Minister of Public Safety and Emergency Preparedness.
When public servants in senior positions announce their retirement it is not the normal practice for that person to make promotions and appointments in their department when their position is expiring in less than a week. However it appears that this practice is not being observed by Bob Paulson who is the current Commissioner of the RCMP. While the Commissioner of the RCMP has the executive authority and discretion to make such appointments there are other issues that need to be addressed. These include the lack of transparency of these appointments and the optics and motivations for these appointments.
The RCMP is an organization that under Bob Paulson has been riddled with scandal, incompetence and ineptitude since the day he was appointed. Whether it is sexual harassment allegations against the RCMP, sexual deviance at the RCMP Police College or the damning reports about the RCMP that were made public recently by the Civilian Review and Complaints Commission for the RCMP, the Auditor General of Canada and Sheila Fraser the former Auditor General of Canada it's clear the RCMP are in a state of crisis. This is no time therefore for the current Commissioner to be rewarding his management team at this critical point in the RCMP.
In fact, an argument can be made that all positions in the RCMP should be frozen until such time as a new Commissioner is appointed to head up the organization. This is no time for the outgoing Commissioner to be handing out rewards to a management team that have proven grossly ineffectual in addressing the issues that the force is currently facing. To allow this to occur is not only an insult to the rank and file it is also an insult to all Canadians who have right to expect that the current management of the RCMP will be completely overhauled. If this does not occur the same problems that have plagued the RCMP under Bob Paulson will continue to operate to the detriment of the RCMP.
At a recent senior management meeting of the RCMP I understand that Bob Paulson made a number of appointments. For example, Lisa Marie Imman his Chief of Staff has been appointed to the position of Director General of Communications. She was appointed to this position without competition. I understand that the Assistant Commissioner, Serge Theriault apparently was not even made aware of the fact that he was being replaced.
In addition Paulson appointed Gillian Danserault to the position of Project Responsibility Officer without an advertisement for the position and without competition. She is the wife of Dan Dubeau who Paulson has designated to be the interim Commissioner until a new Commissioner has been appointed. The appointments raise a number of red flags given the fact that Paulson was mired in scandal when he was appointed Commissioner of the RCMP in 2011 and he is leaving the organization rife with scandal at the end of this month. I am not questioning whether the individuals do or do not have the qualifications for the positions to which they have been appointed. Rather, does it make sense that given Paulson's track record that he is allowed to make such appointments? Surely the decision with respect to appointments must be the task of the next Commissioner.
Last but not least, I have been advised that since he cannot give bonuses to his Chief Superintendents before he leaves office, that Paulson has used his position to grant them all two weeks of cashable leave. Many will not use the leave and will cash it in at a considerable expense to the taxpayers of this country. There are approximately 55 Chief Superintendents in the RCMP that make an annual salary in the range of 125 to 140 thousand dollars a year (not including bonuses) Can you please advise me what justification there is to offer Chief Superintendents two weeks of cashable leave? Exactly what great work did these individuals perform that would warrant them receiving such a largesse? These are the same cadre of Chief Superintendents who have been part of Paulson's management team that have been severely criticized in one report after another. Can you please inform me exactly how much this cashable two week leave is going to cost taxpayers?
More importantly what message does this send to the RCMP rank and file who have been without significant pay increases for many years and who are the ones carrying out the work in Canadian communities? The excessive overtime RCMP members have to work to compensate for the lack of resources has pushed many of them to the breaking point. Many officers have told the media that they are leaving the organization to work for other police agencies and many members are under enormous stress and suffering from fatigue and depression. The morale of the rank and file is at its nadir while managers in the RCMP are being rewarded not for their effectiveness as managers but because of their blind unctuous loyalty to Paulson. Does this make sense given the plethora of scandals in the RCMP under Paulson?
As the Minister responsible for the RCMP I am calling upon you to freeze all of the hiring of managers at RCMP Headquarters, to roll back the two weeks of cashable leave being given to Chief Superintendents and to ensure that the appointment of an interim Commissioner comes from outside the organization who has demonstrated management, leadership and communications skills. A failure to do otherwise will cause untold damage by ensuring the perpetuation of the same toxic and dysfunctional culture of the RCMP that has eroded the trust of the rank and file and all Canadians.
Given the nature of these issues I would appreciate it if you would take immediate action to address the concerns raised in my correspondence. I would appreciate receiving a response from you at your earliest opportunity. Thank you.
Yours truly
Darryl T Davies, BA Dip CRIM (Cantab)
Office: 613-520-2600 ext: 2605
Res: 613-226-2165
Ccs: Mr. Louis Theriault, Mounted Police Professional Association of Canada
The Honourable Thomas J Mulcair-NDP
The Honourable Erin O'Toole- Conservative
Elizabeth May-Green Party
Recommended Articles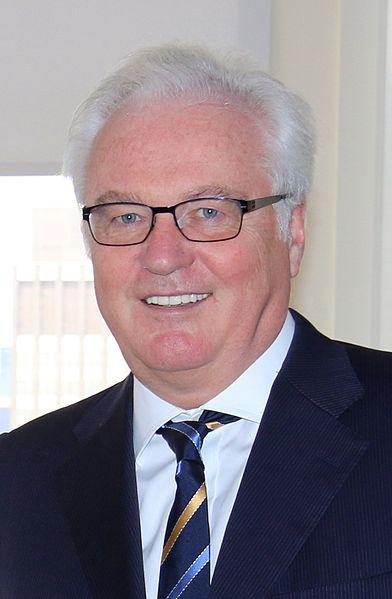 Russia's Permanent Representative to the United Nations and former Ambassador to Canada Vitaly Churkin died suddenly Monday in New York. He was 64, only one day away from his 65th birthday.
Read full story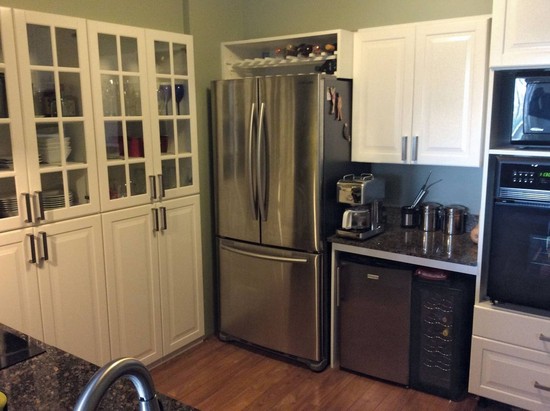 The mission: Transform a fully accessible kitchen and bathroom. The results are improvements to...
Read full story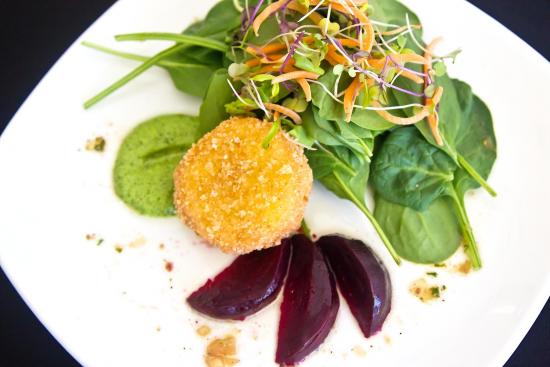 For those of you who think that the JUNO Awards are just about music… well, you're mostly right. But not quite.
Read full story
Comments (1)
*Please take note that upon submitting your comment the team at OLM will need to verify it before it shows up below.