Reawakening the past with Parks Canada
Photos by Anne Dion
---
Perhaps the problem with summer in Ottawa is the abundance of opportunities we have to choose from, but never take the time to indulge in. Parks Canada believes they have the answer, with activities that get you out and about while helping people of all ages appreciate the space that surrounds them. With a rich cultural history, our city is teeming with hidden gems waiting to be found, whether you are prone to the lap of luxury, or prefer to get your hands dirty!
For starters, we are host to the Rideau Canal, a beautiful channel spanning from Kingston at Lake Ontario all the way to the Ottawa River, spindling across countryside, cityscape, and the Canadian Shield. Most Ottawa residents only experience this gorgeous UNESCO World Heritage Site in the winter, when we all pull our skates out of slumber and try to pirouette our way to Beavertails. What many seem to forget is that you can explore the canal outside of winter and that the summer months are just as picturesque, minus the snow.
Parks Canada staff are the keepers of the Rideau Canal, responsible for ensuring this ecosystem is preserved for future generations. But preservation doesn't mean it's completely off limits. Their Visitor Experience team decided to take us out for a day to show us just a few of the highlights that anyone can enjoy!
The day began at the Hartwell Lock station by the Experimental Farm, where we met with our chief organizer Guy Thériault, who started his career in travel and tourism media when he was just 19 years old as a lock operator right at this very station. As boats poured up and down the busy gateway, we learned about the importance of the Rideau Canal system and how it came to be.
That morning we hopped into a Voyageur Canoe, not unlike those that surveyors used when planning the canal, to be regaled with stories and factoids about one of Canada's oldest infrastructure projects. Seasoned guides led our excursion alongside Carleton University and the Arboretum where hundreds of exotic tree species wavered, full bloom, in the wind. Gliding around Dow's lake we learned about what Ottawa used to look like and what shaped it from rugged landscape to bustling metropolis.
With anecdotes and urban legends from our enthusiastic hosts, this oral history lesson came alive; like when we passed by the very spot where early explorers were rescued by the Anishinaabe community, or where dams were exploded to stop the Great Fire of 1870, and even where modern discoveries are still being made to this day.
Daytime and evening trips are available at this lock station, and the sunset paddles are a sure way to fall in love with the city from a new perspective. For us, a quick lunch break from local sandwich hotspot Di Rienzo Deli meant we were ready to push on to Laurier House in Sandy Hill -- luckily we didn't have to paddle there!
An Ottawa staple, there are many who have not yet had the chance to experience this historic site. It is like stepping back into the past as soon as your foot hits the wrap-around veranda, and you feel transported to a time when our nation was still in its infancy.
There is a cautious quality in walking through an unfamiliar house for the first time, an almost conscious invasion of privacy to see how someone else is living. Knowing that this was home to two of the most influential men in Canada's history gilds Laurier House in a light that refuses to let the dust settle.
Honouring the namesake of our seventh Prime Minister, Sir Wilfrid Laurier, the building is a testament to the character of its distinguished residents. Built in the late 1800's, most of the original decor has been carefully preserved. Laurier and his wife lived here for over 20 years, and the second floor is reflective of their aristocratic interests and opulent style of design that has been graced by celebrities, world leaders, and royalty alike.
You may feel an eerie sense of someone watching, and you aren't alone! After Laurier's passing, the house moved into the possession of another former Prime Minister, William Lyon Mackenzie King. Lovers of mystery will want to visit the third floor, where King was believed to hold seances in order to contact spirits from beyond the grave. Much of his belongings are exactly where he left them, so don't be surprised if a chill goes up your spine as though some spirits never left!
Though a studious and solitary man, King had the uncanny knack of receiving gifts from some of the world's leading figures of his time, which now populate the house with stunning and regal decorum. After his death, King willed the estate to the "people of Canada" and the property was later opened to the public as it is today. Parks Canada has worked tirelessly to ensure that visitors feel the weight of life that used to inhabit this beautiful building.
Tours, reenactments, and event bookings are all available for people to experience the vivid history of Laurier House, but a personal favourite is the Sweet Picnic Tea on the Veranda. Available each Saturday by reservation, you can be pampered with delicious tea and a picnic basket of baked goods, and simply relax as your mind drifts to a long-passed era, or in my case a morning paddle!
With our guided canoe ride across a historic lake, stepping through the footsteps of Canadian leaders, and finally a taste of the sweeter things, the day was a reminder of how unique Ottawa can truly be if we just reach out and touch it.
Recommended Articles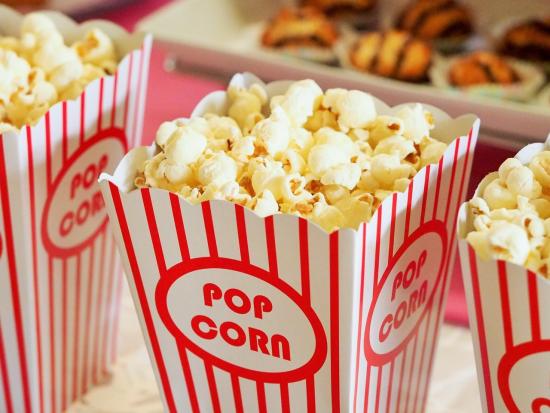 If you're on a tight budget, don't fret because we've found some more Ottawa fun for you, all for no more than $5!
Read full story
Ottawa artist, Barbara Barkley is celebrating her love of Canada one feather at a time.
Read full story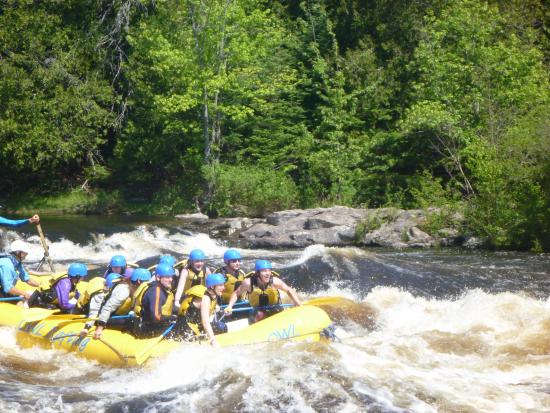 If it were us, would certainly not pass up another opportunity to go white water rafting with the incredible team at OWL.
Read full story
Comments (0)
*Please take note that upon submitting your comment the team at OLM will need to verify it before it shows up below.