Sports
Rebuild over, next steps please?
Rebuild over, next steps please?
Photo: Courtest OttawaSenators.com
Back-to-back against the Ontario rival.
Great way to get started, eh?
For the Ottawa Senators 'getting started' has been the tale of the tape since the spring of 2017.
Making it all the way to the Eastern Conference finale – against the eventual Stanley Cup champion Pittsburgh Penguins – with a relatively young and promising group would have appeared at first glance as being a signal of even better days to come.
Not to be.
When Ottawa and Toronto lock horns in the season opener on Thursday, Oct. 14th, it will nearly be four-and-a-half years since this franchise was remotely relevant.
A franchise that made missing the playoffs an Ottawa cliché, an Ottawa redundancy.
I can only imagine it's been an exhaustive stretch for management and an exhausting one for its fan base.
However, as they tend to say: You are exactly where you are supposed to be . . . right now.
The Senators clearly switched from contender to restoration project mid-season in rapid fashion, the very next season after the run, and, as George Gershwin wrote: things are looking up (classy, artistic and educated point, eh?).
It's been a sometimes bumpy ride, especially last season when management dragged in a 'veteran presence' to bolster the lusty levels of youth. General manager Pierre Dorion suffered through more strikeouts than Alex Rodriguez.
Having cleared out most of the detritus, Ottawa looks fully committed to seeing how far the young talent can carry them.
It will not be an easy transition.
The Senators should be a whole lot better, division-wise, than Buffalo (what an unfathomable mess) and Detroit (getting better under Steve Yzerman), but that's where the ball stops.
Besting the Leafs (they still have Marner and Matthews, leagues above any talent Ottawa can boast), the Bruins (elderly but sport the best line in hockey with Marchand-Bergeron-Pastrnak), the Lightning (the NHL's best), the Panthers (Sams Reinhart and Bennett all aboard and a healthy Aaron Ekblad as well) and perhaps les Canadiens de Montreal (losses of Weber, Danault and Perry will sting big-time) is a pretty big mountain to climb for a still extremely untested and young group.
That's how the new division sets up after a winter up north against the rest of Canada.
Still, if you ask the large foreheads around the National Hockey League, Ottawa is a team to watch out for and be wary of. No game against Ottawa is easy plowing. They're young, tough and as persistent as that mosquito in your bedroom when the lights go off. Judging from the last half of last season, the Senators just don't have much give.
And they're bound to get better with a little bit of experience under their belt.
For Ottawa's patient (or impatient?) fans, Oct. 14th can't come soon enough.
NEWS, NOTES AND NOTIONS: Has to be a little concerning for the fans as both Brady Tkachuk and Drake Batherson – arguably two of the biggest cogs here – remained unsigned as restricted free agents. Unlike other markets, this fan base has good reason to be troubled given the franchise history . . . You can add on deadline signee Victor Mete to that mix . . . The extension of DJ Smith as head coach here simply makes sense. I'm certainly not in the locker room, but it seems like the players just love the guy and fit his mould – all-in effort and drive . . . Like the signing of big (6-foot-2, 235 lbs.) Nick Ritchie in Toronto. He's a hitting machine and a guy you don't want to mess with. He throws absolute bombs (thanks to hockeyfights.com). Ritchie does have a reputation though for taking the odd shift off . . . You might remember this: Ritchie was that 10th overall selection Anaheim landed in the Bobby Ryan to Ottawa swap of 2013 . . . Enough to lose sleep over: Toronto GM Kyle Dubas trades for Nick Foligno who plays 12 whole games with the Buds before signing with hated rival Boston this summer. Ugh . . . Really liking the look of Florida this season. Deep, high skill level, superb goaltending, hard to play against, the Panthers make for a great dark horse this season.
Recommended Articles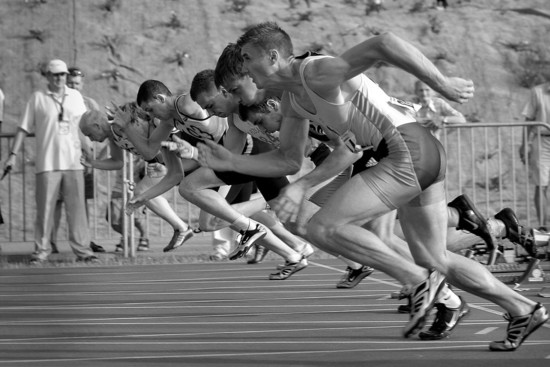 The collective experience of cheering on our Canadian athletes and rejoicing in their achievements...
Read full story
Ottawa's linebacker core continues to be one of their strongest units.
Read full story
The Ottawa 67's remain on top of the Eastern Conference but slight stumbles occur to even the most dominant of teams. In a rare occurrence, Ottawa dropped two straight games to closeout a weekend road trip.
Read full story
Comments (1)
*Please take note that upon submitting your comment the team at OLM will need to verify it before it shows up below.