Arts & Events
Renée Landry Shows Who's Boss with Empowering New Single
Renée Landry Shows Who's Boss with Empowering New Single
Photo credit: Kamara Morozuk
---
Ottawa's very own Renée Landry just released the music video for her inspiring new single "Like a Boss," the title track of her upcoming EP to be released early next year. Ottawa Life got the chance to chat with the soulful songstress about women power, confidence and what to expect from her upcoming music.
Ottawa Life: Your new song "Like a Boss" is all about female empowerment. Why do you think messages like this continue to be so important in this day and age?
Renée Landry: This message is so important because women continue to face inequality and injustice in this day and age - whether it be sexual assault, the fight for equality in the workplace, attacks on our reproductive rights, or the pressures of beauty standards. As women, we must fight and stand up for what we believe in, not only for ourselves, but for the younger generations to come. In addition to being an artist, I am also a vocal coach and work closely with many young girls. I see everyday how the pressures of society take a heavy toll on them and how fast young girls are forced to grow up. At such a young age, they are already being objectified and are consumed by how others view them. "Like A Boss" was very much inspired by the movement happening today - the rise of women. I've grown up in the music industry surrounded by men; it can be a boys' club. I've been made to feel small. I've been told I wasn't talented enough, skinny enough or provocative enough. I've been made to feel like my opinion didn't matter. I've really had to grow a thick skin and fight for the respect I deserve. When I wrote "Like A Boss" I envisioned it to be an anthem for women. A song that when heard, made women feel like they could accomplish anything. We deserve equality, we deserve our voices to be heard, and we deserve whatever career we choose - we don't need a man (cue the finger snap).
The music video for "Like a Boss" is simple, yet striking. What were you trying to communicate visually?
I wanted the video for "Like A Boss" to represent the strength, intelligence and sexuality of women. I was very much inspired by the 1960-1970's American feminist movement. You can see the inspiration in some of the fashion choices in the video. I also had the idea to include male "arm candy" as a role reversal. For years women have been sexualized and objectified in music videos, so for me the role reversal symbolizes the taking back of the female identity and putting male chauvinists in their place. When I originally thought of the word "boss," I envisioned a powerful woman sitting in a fancy wingback chair, her "servant" at her side, and she's exuding confidence. It was important to me that I keep the video simple, because I wanted the song to speak for itself.
How do you stay confident and empowered? When do you feel most like a boss?
It's not always easy. In fact, I've been going through a very difficult change in my life as we speak, all the while releasing a song about being a confident, independent woman, and getting ready to release a new album. About a month ago I was ready to pack it in and call it quits - but I didn't. That to me is being a "boss." It's being true to who you are, not letting other people define you, choosing your own path, and, most of all, never giving up. I've never been one to follow the crowd, and I really respect that about myself. I truly love who I am. That doesn't mean there aren't days where I feel self conscious, feel like I'm not talented enough, or not where I want to be in life. We all feel that way sometimes, and you're allowed to. The important thing is that you always pick yourself up and continue on. I think it's just a mind set I've developed as I get older. I feel really comfortable in my own skin. Life is too short!

I definitely feel most "like a boss" when I am doing what I love. There is no greater feeling than coming off of a killer performance, or working on a project. I think to myself "Did I really just do that?" or "Did I really just create that?" I feel proud.
We're excited for the upcoming EP! Do the other tracks share the same theme as "Like a Boss?" What can listeners look forward to?

There is definitely a mix of themes on the "Like A Boss" EP. You'll find songs about female empowerment, mental health, chasing your dreams, and songs about love and loss. I feel like I've grown so much as a musician since releasing my last EP "Chin Up" in terms of my writing style and experience. "Like A Boss" has a much more distinct Soul/Motown style. I really found my sound and what I want to say as an artist with this record, and I can't wait to release it!
Landry's EP "Like a Boss" comes out on Jan.11th, 2019 and is available for pre-order now. Tickets for the EP release show on Jan.19th at LIVE! On Elgin are on sale now. Full details over at reneelandryofficial.com.


Recommended Articles
After over 20-years writing about life in Ottawa, we think we have a pretty good idea of the best of what this city has to offer. In this weekly series, we'll share our picks with you - our top hotels, live music venues, local brews, bands and more. Check, share and discuss #OLMBest every week!
Read full story
City leaders, artists, gallery members and more gathered at the gorgeous Ottawa Art Gallery on Thursday night to celebrate the 45th anniversary of the Firestone Collection of Canadian Art.
Read full story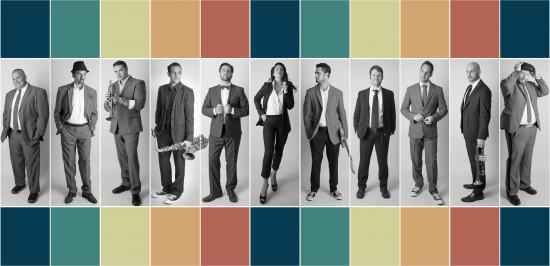 The Commotions represent not only a bit of vintage fun, but the power that can come from creative minds. We caught up with band leader Brian Asselin ahead of their November 30 show at The Rainbow.
Read full story
Comments (0)
*Please take note that upon submitting your comment the team at OLM will need to verify it before it shows up below.