Top Stories
Rethinking Food Banks: Parkdale Food Centre's Innovative Approach
Rethinking Food Banks: Parkdale Food Centre's Innovative Approach
Photos by Olivia Vanderwal
---
Parkdale Food Centre, a community hub located in the Wellington West neighbourhood, is working to transform the way that food banks operate.
"Food banking is wrong, and we've normalized it," says manager Karen Secord. Originally created as temporary measures against hunger, food banks have now become permanent fixtures in cities across the world. And while the mission to feed the hungry is a noble and important one, traditional solutions have often overlooked issues related to agency, power, health, employment, and industrial food - in other words, they have worked within rather than against systemic poverty.
Parkdale Food Centre, in comparison, combines food services and distribution with advocacy, social justice, and community programming. And a fundamental part of this model begins at the level of human interaction. During food bank hours on Tuesday and Thursdays, visitors are warmly greeted and paired with a staff member or volunteer who will show them where things are and what foods are available, and even help with transportation. There is also a community fridge located by the entrance in which food is available to give to or take from five days a week. Everything from the centre's mission statement to its layout is designed to remove the traditional barrier between client and server so that people can interact as friends, neighbours, and equals.
Another difference: you won't find any pre-packaged or processed goods on Parkdale's shelves. In place of these common food bank items, the centre offers only high-quality, nutrient-dense food to its visitors. "I think we probably spend about $4000 a month on fresh food," says Secord, "so I would say that people like it." As part of its commitment to health and wellness, the centre also features a Food of the Month program, highlighting seasonal ingredients and recipes, in addition to hosting Cooking Workshops once a week where neighbours can share ideas, access a fully-equipped kitchen, and enjoy preparing and eating a meal together.
Parkdale is also effecting change through its social enterprises. Thirteen is an entrepreneurial training program that began in 2015 in which low-income youth can gain practical skills and experience running a business. Growing Futures, launched shortly after, gives children the opportunity to learn about, harvest, and sell fresh produce using innovative and sustainable growing practices. In 2018, Parkdale also plans to partner with Youth Now Canada to help underprivileged youth overcome employment barriers. All together, these initiatives are focused on cultivating community, education, tools, and opportunities for young people in order to break the cycle of poverty. For Secord, it's all about developing creative strategies: "A food bank with an organization that deals with youth involved in the criminal justice system - you wouldn't think of those two organizations going together. . . . It's really important to me to create these solutionary roles, so that kids become solutionaries and start asking questions so that they're part of a community."
For anyone wanting to contribute to the work being done at Parkdale Food Centre, the Fill the Freezer program is a great option for groups to come in and make large-batch food items like muffins and soups to help stock the community fridge. Individuals can also become monthly donors to help sustain and support these operations on a regular basis (you can get more details on their donation page). Another option is to purchase groceries or slow cookers through their Shopify site or to bring fresh produce, as well as toiletries and other health products (shampoo, razors, toothbrushes, etc.), directly to the centre.
For more information on their values, services, and initiatives, check out the Parkdale Food Centre website or visit them at 30 Rosemount Ave.
Recommended Articles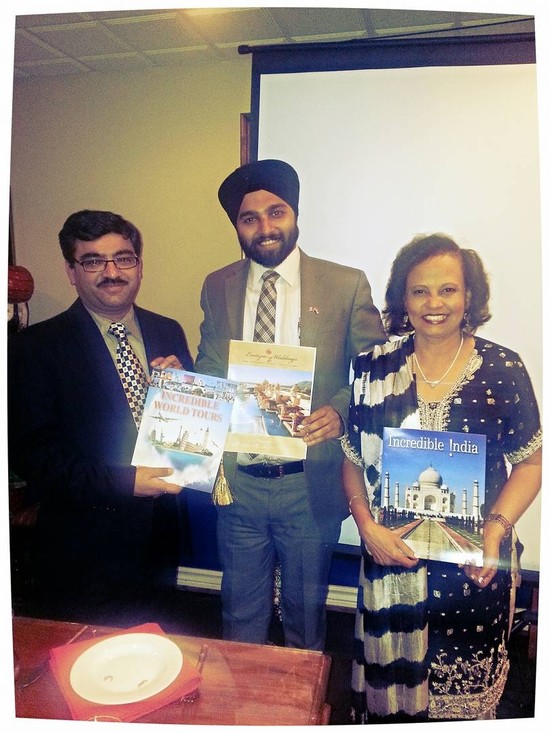 Last Wednesday, June 11, Onkar Travels released new brochures available for travel agencies and comp...
Read full story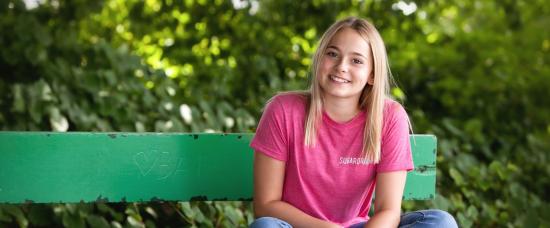 Kate Beaulieu launches clothing line for diabetes awareness
Read full story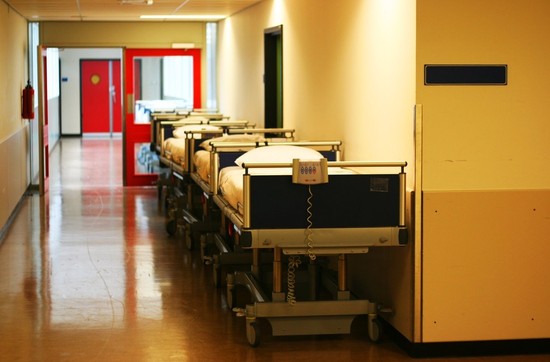 Why we need to invest in affordable housing, homecare and long-term care for seniors Working as an a...
Read full story
Comments (0)
*Please take note that upon submitting your comment the team at OLM will need to verify it before it shows up below.