Return to Oz for More Delicious Adventures
Photos by Alison Larabie Chase
---
If you're going to name your restaurant after a place you have to catch a tornado to get to, it's on point to have a location that's a little hard to find. Oz Kafe is now two for two on that count. It began humbly in a below-street-level space next to the Lieutenant's Pump on Elgin, with a blink-and-you'll-miss-it sign and a strong word-of-mouth reputation among Ottawa's restaurant professionals.
Its new ByWard Market home, a stone building tucked into the heart of the courtyard between George and York Streets, is even more obscure. I checked Google Maps three times on my phone before my husband suggested we walk down a pathway past Sidedoor I wasn't even aware existed (and I have been roaming that area since Café Wim was still around). We turned left, because no other options existed, and there it was, as if by magic.
The new Oz is in a heritage building, which our server explained was why it took much longer than expected to get the new location up and running. The time and effort were more than worthwhile. Rough stone walls, exposed wood ceiling beams, and well-worn floors have been complemented with a stunning concrete-topped, copper-wrapped bar, warm wood tables, and dark chairs to create a cozy room that evokes a ski lodge or ancient farmhouse. Lighting is soft, but allows one to see both the food and one's dining companions. There's space in the corner for a DJ or a small band; the former turned up shortly before we headed out, but I'd like to go back to enjoy some tunes along with my food.
My sister and her husband turned up shortly after us, once I texted them some helpful directions. The meal was a belated Christmas gift from us to them, and our mood was celebratory. It was cold and snowy and we were all ready for a treat.
The menu did not disappoint. Since the move, a new chef has taken over at Oz, and the menu has moved ever so slightly upscale, but it's still nowhere near snooty, with homey dishes like Mariposa pork rillettes and Nordic shrimp salad on toast standing alongside slightly elevated fare like smoked rare beef (a riff on carpaccio) and braised wild boar shank. A number of interesting vegetarian options are available including walnut "sausage" stuffed cabbage and the ubiquitous roasted cauliflower, here treated to harissa and smoked tomato sauce with almonds. But vegetables are prominent in nearly every dish, seasonally appropriate and beautifully treated.
I began with the seasonal salad, which in February includes frisee, radicchio, Lankaaster cheese (a local favourite of mine, gouda-esque and sharp) and a showering of seeds, zinged with a divine, puckery sherry-mustard vinaigrette and slices of pickled fennel. Now, just for the record: I don't like fennel, or anise, or licorice…you get the idea. But I took a risk on its being pickled (which improves a lot of things, in my opinion) and was richly rewarded. I'd eat a jar of the stuff. Everything was balanced and crunchy and fresh, a perfect palate-opener.
Regular dining companions will attest that if there's duck on the menu, I'll probably order it, and Oz was no exception. I mean: roasted red grapes. Bacon-apple-cabbage hash. Come on, it's too good. And it was, the breast roasted to rare inside and sliced thin, with a neat layer of tasty fat and a savory jus, brightened by those tart-sweet grapes. The hash was heavenly. Winner, winner.
My sister likes to order multiple appetizers in place of a main, because that way she gets to try more things. I can't fault her logic there. She tried the shrimp toast (and didn't share, more's the pity, though she said it was wonderful) and the rillettes, which were gorgeously rich and smooth while retaining some texture, with a nice bite from mustard and shallot. Her husband couldn't resist ordering the Tiroler Schinkenspeck (German smoked ham) because the name is fun to say. Good thing it was darn tasty as well. His main of pan-seared mackerel with lentils, root veg, and brussels sprouts met with great enthusiasm and quickly vanished.
As for my husband, he couldn't pass up the smoked rare beef, since carpaccio is one of his all-time favourite dishes. He had nothing but praise for the plate, and the small taste I managed to acquire was stellar: tender, thinly sliced beef with a hint of smoke, a sweet-tart fruit chutney, dots of rich tarragon mayo, and some crispy leek for contrast and zip. A high point, and a welcome change from tartare.
We ordered two desserts to share. The gingerbread cake was, as we found out afterward, gluten-free, and a bit dry and crumbly, but the flavour was stellar, evoking classic Christmas notes, and the tart cranberry compote added moisture and bright acidity. The blondie was the favourite though, its dense, chewy texture and deep caramel notes a great foil for fresh raspberries, berry coulis, softly whipped cream, and a lacy tuile cookie. It's fun to see a short, well-curated dessert menu that doesn't lean on chocolate for its oomph.
The cocktail, beer, and wine selections were all excellent, with a preponderance of Ontario craft brews and some interesting grape varietals represented. My sister, who doesn't drink alcohol, was thrilled with her playful and delicious mocktail that involved citrus and rosewater (you can tell the bar what you like and they'll craft something just for you).
Service was friendly and capable, and our meal was pleasantly slow-paced, as it was clear we were there for the evening. Also, and this is not a small thing, the chairs are pretty comfortable, which is helpful when you're sitting on them for nearly three hours.
If you feel the need to be spirited away to a place where all that's expected of you is to eat, drink, and enjoy, no need to wait for a storm or click your heels together. Oz is right around the corner, waiting for you to arrive.
Recommended Articles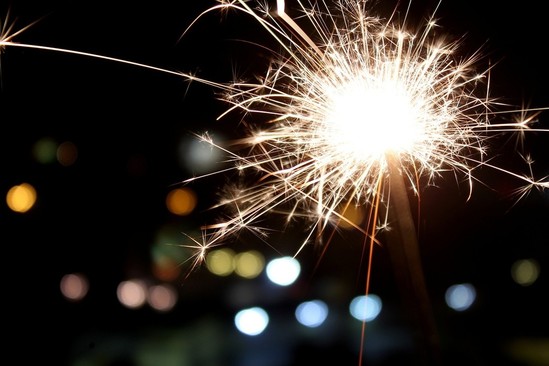 Before you get going on those resolutions, raise a glass and toast to the closing of another year. R...
Read full story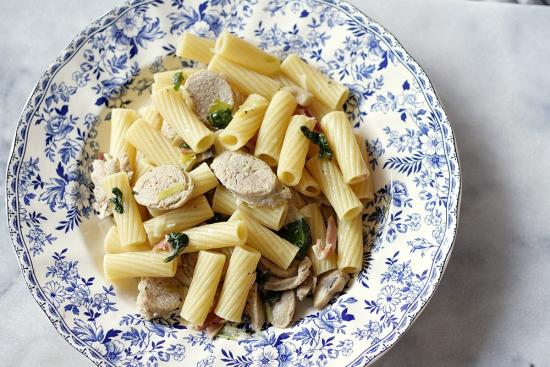 Make this simple #pasta in under 20 minutes for a warm fall dinner costing $2.76!
Read full story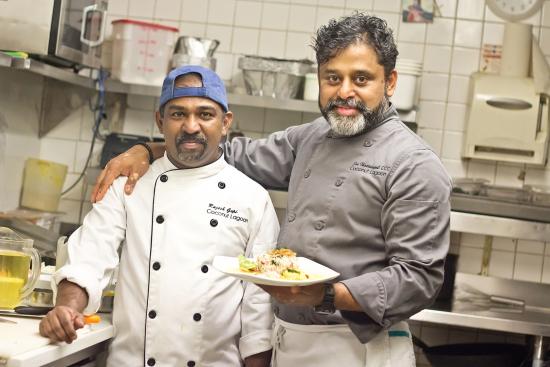 Coconut Lagoon knows what's up when it comes to South Indian food.
Read full story
Comments (0)
*Please take note that upon submitting your comment the team at OLM will need to verify it before it shows up below.