Rod Stewart and His Crowd Are Forever Young
Photos by Renée Boucher Doiron
---
"I'm sweating for you tonight!" shouted a moistened Rod Stewart to his Canadian Tire Centre audience. For many, it was an extra good Good Friday seeing the legendary Brit rocker back in Ottawa after a near ten year absence. Heck, some of them would certainly have forked over the green if they'd bottle that Eau de Stéwart and hawked it at concessions.
You see, even at 73, Rod the Mod still has the remarkable power to raise women out of their seats with a single glance from the seductive eyes resting underneath his signature shaggy thatch of feathered hair. Pushing 60 years in the biz, that's a lot of gel but from the top of his highest hair spike to the bottom of his glistening silver shoes, this crowd couldn't get enough of Stewart.
With his usual opening act Cyndi Lauper sitting out this leg of the tour, the Ottawa Police Service Pipe Band bleated about the arena floor with a rousing "Scotland the Brave". While not quite "Girls Just Want to Have Fun", the kilted pipers were a fine intro before the checkered curtain dropped to reveal a checkered stage, checkered keyboard, checkered drums and checkered mic stand. Checkers anyone? Oh yeah, there was also and a blasting band beating out the Bar-Kays "Soul Finger". Stewart let the crowd take it in, giving them anticipation before finally appearing to bring them "Infatuation".
In a year where many rolling stones in the music biz have chosen to stop gathering moss, Stewart didn't show any signs that he's ready to toss in the towel just yet. His jacket, maybe. The rocker's mighty swivel remains, as do the dance moves that whisked him about the stage during a cavalcade of hits. Oh yes, there were jazz hands and even a wee strip tease as Rod playful peeled back some drenched layers eliciting shrieks from a few quivering gals in the front row.
"That is an unbelievably friendly welcome," Stewart said flashing a smile as glitzy as his twinkling footwear.
Though Stewart had a fantastic array of backing vocalists with him, it was evident early on that the crowd would do just fine even if they weren't bedecked in golden fringe dresses. After "Young Turks", the Canadian Tire Centre chorus got their first spotlight with the "ooo's" in "Some Guys Have All the Luck". It wouldn't be the last.


Ever the performer, Rod went through a few wardrobe changes during which the band got their chance to shimmy. Jimmy Roberts on sax and The Rodettes vocals could have made for a show on their own. Ditto the Riverdance like fiddling and tap performance during new song "Love Is" when the women returned with plaid skirts and Celtic flair.
Stewart was plenty interactive with the audience, talking about his travels, showing clips of his 2016 Buckingham Palace knighting, and sharing that he'd become a father to his eighth since the last time he was in Ottawa. There won't be another, he assured, with a smattering of cheeky boos meeting his words when he announced that his "cue is firmly back in the rack".
Moving on, 1988 chart topper "Forever Young" was pumped with some octane mid-tune with a triple percussionist breakdown before Rod and the band settled into an acoustic mini-set paying homage to triple Platinum 1993 live release "Unplugged…and Seated".
"We're going to have a sing song, aren't we now?" Stewart asked before crooning a sombre "The First Cut is the Deepest" that featured some harp and a cover of "People Get Ready" dedicated to the March For Our Lives movement. Van Morrison's "Have I Told You Lately" capped off this set with the band firing up again solo with "Proud Mary". After Rod reemerged to punt soccer balls out into the arena, reaching the 300 level with a few well-placed kicks. Somebody get that guy a RedBlacks jersey and pop him on the team next season. It'd sure make for more musical field goals!
"Maggie May" came out to play ahead of the encore but most in the crowd were waiting for just one question. As a bevy of balloons rained down from above, they got it:

"Da Ya Think I'm Sexy?"
You can guess how they answered.
Set list:

Soul Finger
Infatuation
Young Turks
Having a Party
Some Guys Have All the Luck
Tonight's the Night (Gonna Be Alright)
Love Is
Rhytm of My Heart
Rollin' and Tumblin'
Forever Young
Baby Jane
Downtown Train
Acoustic:

The First Cut is the Deepest
People Get Ready
You're in My Heart (The Final Acclaim)
Have I Told You Lately

Proud Mary
Stay With Me
Maggie May
Encore:
Da Ya Think I'm Sexy?
Recommended Articles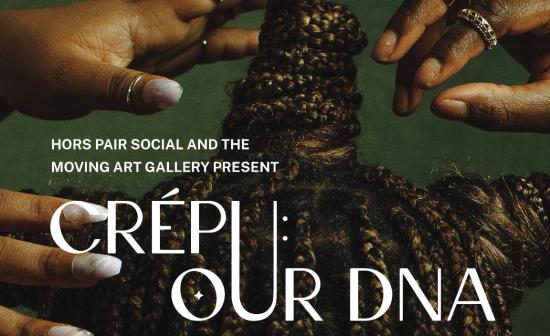 The Moving Art Gallery has joined forces with Hors Pair Social to invite Ottawa-Gatineau creatives and art lovers to Ottawa's Premier Black Hair Art Show at Club SAW
Read full story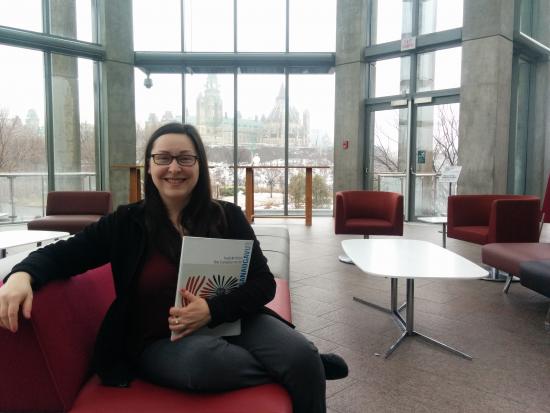 Heather started experimenting with concentric circles in 2003, a traditional Inuit spiritual symbol relating to connectivity.
Read full story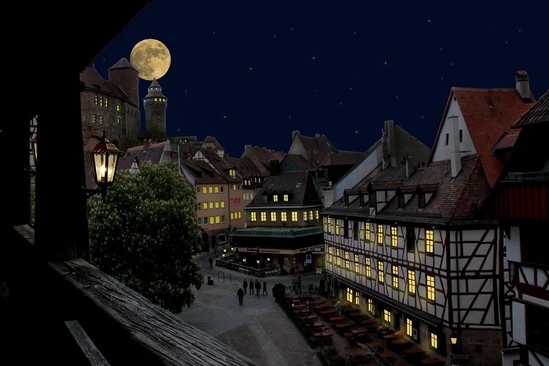 I was sitting around my room one night When all of a sudden I saw a dreadful sight Right before me c...
Read full story
Comments (0)
*Please take note that upon submitting your comment the team at OLM will need to verify it before it shows up below.