Salmon Halibut Weave
Special to OLM: Experience a taste of local favourite Italian hotspot Zolas Restaurant—right in your own home! Chef Tony shares his coveted family recipes and culinary tips to help you prepare real Italian food for your loved ones. Zolas is located in Nepean at 2194 Robertson Road. Call (613) 721-022 or visit www.zolas.ca
*makes two 6-oz portions
6 oz boneless skinless wild salmon
6 oz boneless skinless wild halibut
8 slivers of pickled ginger
1 cookie sheet lined with parchment paper
Directions:
Preheat oven to 400º. Cut salmon and halibut into four equal strips (approximately 1.5 oz). Each serving portion will have two pieces of salmon and two pieces of halibut.
On the cookie sheet lined with parchment paper, lay two pieces of salmon horizontally side by side about 1" apart.
Place the two pieces of halibut vertically on top of the salmon. The top piece of halibut should have one end on top of the salmon with the other end under the other piece of salmon. The second piece of halibut is laid the opposite way, thus giving the weave effect.
Tuck in four pieces of pickled ginger into each serving portion. Bake for eight to 10 minutes.
Coconut Curry Quinoa
*makes 1 cup
½ cup quinoa
1 cup coconut milk
1 tsp curry
Directions:
In a medium-size pot, combine and stir quinoa, coconut milk and curry.
Bring to a boil, reduce heat, cover and simmer for 10 to 15 minutes.
Remove from heat and let sit for five minutes.
Fluff with fork and serve.
Recommended Articles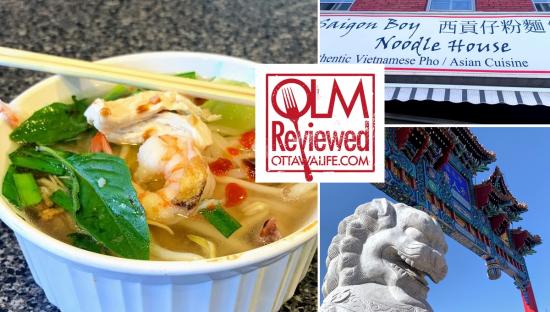 Saigon Boy Noodle House sits at 648 Somerset street at the eastern edge of Ottawa's Chinatown and serves up fantastic, authentic pho.
Read full story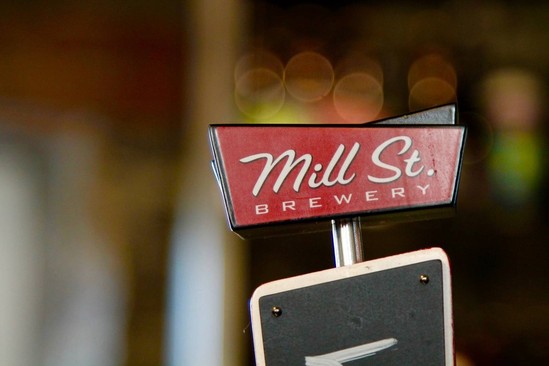 It was all smiles last night, April 26, at Mill Street's Ottawa Brew Pub as staff doled out pints o...
Read full story
Today you and I embark on a new adventure together ... we are going to explore the world of wine (an...
Read full story
Comments (0)
*Please take note that upon submitting your comment the team at OLM will need to verify it before it shows up below.