Scotland Slowly
Our Adventure Canada blue shell jackets emblazoned with the distinctive Polar Bear logo kept the wind out and the warmth in as we jutted across the salty ocean waves in one of the Ocean Endeavour's zodiac's, mist spraying in our faces.
It was the third week of June and we were off the Scottish coast in the safe hands of the legendary Chelsea-based singer songwriter, playwright, producer, raconteur and sometime host Ian Tamblyn, who has been guiding expedition travel with Adventure Canada for much of the past three decades. Tamblyn deftly brings us ashore while regaling us with facts and stories of the area. We are met on the beach by Scotland Slowly Expedition Leader Matthew Swan, who is in hipwaders as he lends a hand as we disembark. We quickly got used to the rules for boarding and landing but Swan and his team are always there with a smile.

It would be like this for the next 11 days as our expedition circumnavigated Scotland passing by the Hebrides, the distant and remote Western Isles, Orkney and the Shetland Islands before turning south to end in Aberdeen.
We are traveling on the Ocean Endeavour, a 190-passenger converted Russian ferry built in 1985 that has been transformed into a wonderfully modern expedition ship, customised for passenger experiences in remote environments. It boasts a 1B ice class, enabling her to explore throughout the Arctic summer and it carries 20 zodiac boats and advanced navigation equipment for long or shorter excursions. There are multiple lounges, a superb restaurant and a top-deck observation room. The staff has an international flare with a friendly and helpful crew from over fourteen countries. The captain was Ukrainian, the chef was Italian and there were cabin, maintenance and restaurant staff from South America, Southeast Asia, and the Caribbean.
World-renowned wildlife photographer Kristian Bognro was the official Nikon Ambassador on the expedition and was happy to share his knowledge with anyone who asked. Guests could borrow a Nikon camera for hikes and excursions and Kristian was a great tutor providing helpful tips and suggestions on how to get the best shots. Passengers looked forward to his daily photo and videos montages that captured the best of what we had seen that day.
The soul of the trip was a trio of Scottish raconteurs who should take their show on the road. Musician Bobby Watt is an internationally renowned educator in heritage stone-masonry techniques and one of the best storytelling and folk musicians to ever come from Scotland. Tom Muir is a historian, archaeologist and author with an unbridled love for the lore of his native Orkney Islands, and for the Nordic lands of his Viking ancestors. David Edwards is a geologist who managed to make everyone onboard interested in rocks, volcanoes and cliffs with his funny but very sensible jargon-free stories, it was pure theatre. Individually brilliant, together these guys are a show. And did I mention how much they love Scotland.
Author Margaret Atwood was a special guest on the trip. She has a long history of trekking and touring with Adventure Canada and is as lovely as her books leave you to believe she would be. She is unpretentious, polite, reserved, kind and incredibly friendly — as Canadian as they come, eh!
Dinner was a highlight each day as passengers gathered in casual attire and mingled to share their daily exploits over a glass of wine. There were always a variety of meal selections, lots of fresh fruit, vegetables, seafood, chicken, pork, beef, and scrumptious desserts – incredible really. The permanent coffee and snack bar in the library/reading room area is open 24/7 and depending on your mood you can just sit and watch the waves roll by or read a book.
Adventure Canada guides are exceptional. Whether they are maneuvering the zodiacs across choppy waves for beach landings in the remote Western Isles or steering them into the entrance of Fingal's Cave on the Isle of Staffa with its towering basalt columns that were formed 60 million years ago after a volcanic eruption cooled very quickly leaving this incredible geologic structure in its wake.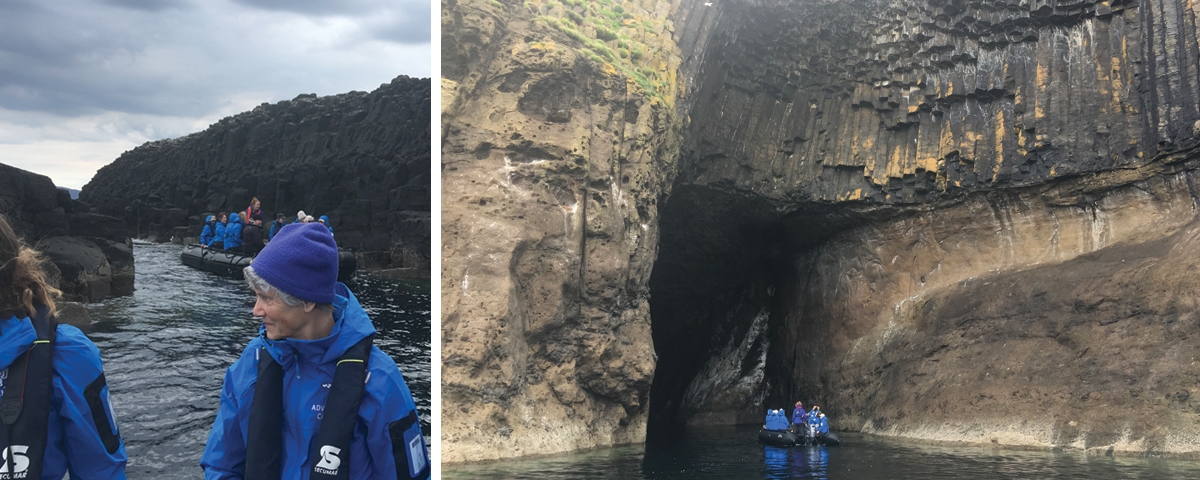 As a couple of zodiacs entered the caves Scottish native and trip Ornithologist, Chris Rollie began singing the Robert Burns song The Banks O' Doon. You could have heard a pin drop. Hearing that voice in the cave reminded me of a choir I once heard in the Cologne Cathedral. It was so lovely, almost religious. I later learned that Chris is one of Scotland's leading authorities on Burns.
Each morning we awoke to Matthew Swan's friendly voice over the ship's intercom calling, 'Good morning, good morning', before he took us through that day's activities. Every afternoon he led a recap of the adventures, turning it over to the excursion experts who would share their highlights, answer questions, and prep us for the next day.
Swan is a total pro. He kept everyone up to date on itinerary changes. With any kind of travel, especially an excursion trip, stuff can happen. Weather, winds or tides can be factors in revising the original program. When this happens, Swan always has a back-up plan — sometimes better than the original!
I found myself wondering, how did he (and the captain) figure things out so quickly and so efficiently? It's probably because he grew up doing these tours with his family — he's a natural. He must have got it from his dad who started the company in 1987.
Adventure Canada's start is one of the great stories of Canadian ingenuity and entrepreneurship. It began as a dream when Swan brothers, Matthew Sr. and Bill, and their good friend David Freeze were students who earned cash as white-water rafting guides on the Ottawa River. They loved it so much that they decided to see if they could make a career out of it by starting an expedition adventure company. Within a year they were taking travellers from the south on backpacking and camping trips to Nunavut.
They went through the trials and tribulations of building a business but most importantly they treated people well, both their staff and their passengers. They built relationships in the North and abroad and worked hard to market themselves to adventure-seeking travellers. There were plenty of takers looking for authentic experiences a little off the grid. In the early days, they led expeditions by horseback in the Rockies and took people hiking in Auyuittuq National Park, in the Western Arctic.
A few years later they had a particular request from the Art Gallery of Ontario, who wanted to bring a group of forty art lovers to Kinngait (Cape Dorset). Matt, Bill, and Dave jumped at the opportunity — despite knowing there weren't enough hotel rooms in Cape Dorset to handle the crowd.
Their solution became the basis for the growth and success of the company — they leased a ship. It was the perfect solution. Their guests could eat and sleep in comfort without straining the resources of Arctic communities and the ships mobility took them to places unreachable by roads. The real magic came via the collaboration and bonding that occurs when you travel and do unique things together in remote places. It created an energy and enthusiasm that was special for staff and passengers alike.
Before long, Adventure Canada had a well-earned reputation for its signature style on expedition ships that took passengers on far away journeys to learn, explore, enjoy and be happy.
Over the next three decades the family company stretched its legs and grew, winning dozens of International and domestic travel awards. The second generation of kids were all raised in the business (Cedar Swan is the second generation CEO) and now a third generation is doing the same.
The Scotland Slowly expedition begins in Glasgow and includes excursions at Islay, Iona, Staffa, Skye, St. Kilda and the Orkney and Shetland Islands. The trip themes are hiking, history, birding, botany and geology.

Now I'm not a birder or a botanist and have not spent a nanosecond thinking about geology. However, I do like to hike, I like Scotch and I'm a big history buff. I knew a bit about the Scotish, Norse, Pictish, and Neolithic cultures and figured this was one way to learn more. I'm also a former military reservist in Ottawa's famous and meritorious Scottish Regiment, The Cameron Highlanders and have been to more than a few Robert Burns dinners.
The idea of traveling in comfort on The Ocean Endeavour to visit this distant locale was appealing. What surprised me the most was how much I ended up liking botany and birds and geology. The expedition leaders for each of these subjects were enthusiastic and so happy to be sharing their knowledge, it was infectious.
Everyday brought different adventures with shoreline landings via the zodiacs in places that are otherwise inaccessible to visitors.
I loved the tiny and tranquil island of Iona. It is small at only six kilometres long and two kilometres wide but it packs a big punch in Scottish history. The Irish monk, St. Columba founded his famous monastery here in the sixth century bringing Christianity to Scotland. The town has a pleasant bay, white sandy beaches with storybook shoreline cottages and homes and very friendly locals who are either farmers, fishers or working in local tourism. The island cemetery is said to hold the remains of Macbeth and more than 40 other kings of Scotland, Wales, Ireland, France and Norway.
One of my favourite treks began with a beach landing on the island of Skye followed by a hike to Loch Coruisk, a freshwater loch accessed through Loch Scavaig. The soaring mountainscapes and wide open spaces were breathtaking and the morning hike seemed much shorter than it was — I lost track of time taking it all in. There is something incredibly liberating about hiking 12 kilometres across the Scottish Highlands learning about the birds and botany and environment around you. Trekkers are always offered the option to take a shorter hike, but I loved the long ones.
One day we walked up to the top of a cliff at St.Kilda so we could look down upon the scaling rock face rising from the sea that was inhabited by thousands of birds who nestled into the sides in ingenious nests. They dive bomb down to the water below and effortlessly soar high before dropping graciously back towards the cliffs. Chris pointed out the different birds: the guillemot, great black-backed gull, the tysti (black guillemot) and peregrine falcons. St. Kilda was inhabited until 1930 and is a UNESCO World Heritage Site, protecting its fascinating ruins and natural habitat.
When we arrived at the southern end of the Shetlands, we boarded our zodiacs heading for the uninhabited island of Mousa. Ian reminded us to be on the lookout for Northern gannet birds who may, "come dive-bombing at you as a defence mechanism to protect their nests". As I walked beside rock face I noticed there were a lot of chirping birds not pleased by our presence. To avoid them you raise your hiking pole in the air. It sounds worse than it is and was actually kind of funny. Gannets are small and their dive-bombing is more pesky than anything. I was laughing out loud at one point- it would be a great sitcom scene.
We made our way across the island towards the Broch of Mousa, which is the tallest (44 feet) and best preserved tower of its time. It was made with flat stones and has no cement or motor or substance holding it together. Our guides tell us that between 100 B.C. and 100 A.D. there were probably 700 or more of these Brochs in Scotland.We were thrilled that we could climb to the top of this well-preserved two-thousand-year-old Broch and look out from above at the vast ocean, green landscape and endless shoreline. A highlight of the day was sitting around with fifteen or twenty other trekkers at the bottom of the Broch listening to Bobby, Tom and Dave (our Scottish guides and raconteurs) as they conversed about the myths and truths of Scotland.

The expedition included a tour to Skara Brae, a 5,000-year-old village and Neolithic Age site that is still very much intact, near the Bay of Skaill, Orkney, Scotland. Skara Brae was occupied from around 3100 B.C. to 2500 B.C. It was covered for centuries under a sand dune which protected it from destruction and preserved the original site footprint. A wild winter storm in 1850 uncovered it and archeologists were able to save and restore much of the original ten stone structures.
As you explore the walkways throughout Skara Brae, you get a sense of what daily life was like for the Neolithic peoples who fished, hunted and did some limited farming to help them survive the long winters, and at times harsh environment here, over 5000 years ago. Skara Brae is listed by UNESCO as a World Heritage Site.
The North Sea's Fair Isle was not on our original itinerary, but weather changes led us to an afternoon excursion at this glorious arcadia, which is home to 55 residents.
Matthew had contacted the community with less than a days notice to tell them we would be 'dropping by' for a Saturday visit. This three-square-mile, Scottish island is overseen by the National Trust for Scotland whose mandate is to keep the island accessible, occupied and productive. The trust pays for some infrastructure and support including a full-time nurse practitioner. It has a small bay and a modern wharf. Upon arrival you can bike or hike down a long and winding road that takes you to the community centre (and elementary school that has three students!). The residents are mostly sheep farmers.
As I walked towards the community centre, I chuckled wondering what the 55 residents were thinking as they watched 170 blue coated smurfs (us) hopping off a bunch of zodiacs to roam around their remote island home with its lush green landscape, sharp coastal cliffs and puffins. There were lots of friendly puffins. They hung out in pairs because they have no natural predators on the island, they seemed just as curious about us as we were about them.
The Isle of Lewis is the largest of the Hebridean Islands and home and to the famous Harris Tweed. We went to the island's capital of Stornoway on a fog-covered misty morning for a tour of Gearrannan Blackhouse Village in Carloway.
The stone and thatched-roof homes are notched into the dramatic island landscape and will make you feel like you've gone back in time. The architecture of the blackhouses is quite innovative and stunning. Gaelic history, culture and traditions thrive here. The themes and stories are about families and a hard life by the sea.
Over the course of the expedition we saw whales, sea lions and seabirds. We hiked remote islands with glorious vistas and wondered aloud how anyone could live and survive and thrive in such remote spots. Scotland is truly magnificent. It is blessed with beautiful highlands, soaring cliffs and endless shorelines. History comes alive in its Neolithic villages or when you traipse around its medieval castles.
Adventure Canada gave me a new appreciation for the world around me and for the simple beauty and ingenuity of the many things we take for granted. As crazy as it sounds the highlight of the whole trip (eventhough there are many) was sitting on the base top of a grassy cliff on Fair Isle overlooking a puffin colony. Puffins are hilarious quirky creatures. I sat there in silence for almost two hours waiting to see if this one inquisitive puffin would get comfortable enough with me to hop on my shoe. Suddenly he did. I thought, I am the puffin whisperer! As they say, it's the little things in life.
Adventure Canada's goal is to help every traveller become an enthusiastic ambassador for the regions and the cultures they visit. They believe travel is an opportunity to enrich people's lives and that getting to know the world is one way of becoming a better global citizen.
adventurecanada.com
Recommended Articles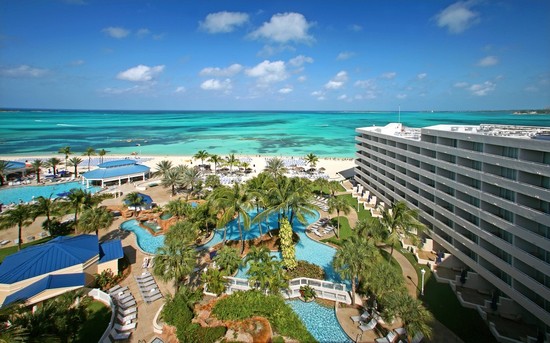 Dreaming about your feet sinking into warm sand, instead of numbing snow? Meliã Nassau Beach is the...
Read full story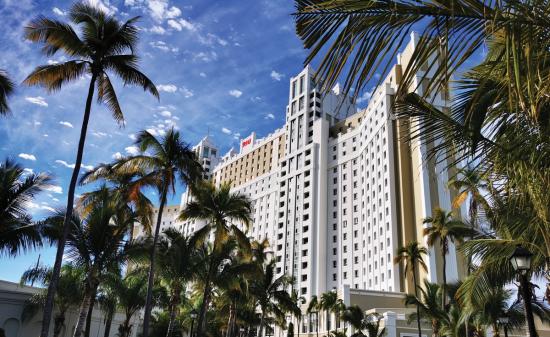 It's s nice to enjoy a white Christmas, Winterlude, outdoor rinks, skating and the wonders of winter. But when the mercury drops into the double negatives, it's great to be able to take a direct flight and escape to a sunny destination for a week or two of warmth and beach fun.
Read full story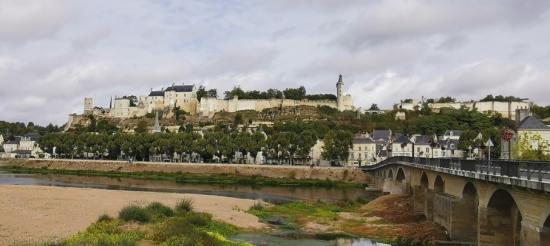 The regional wines are celebrated around the world, the food is simple but spectacular, and the vibe is laid back in this valley of medieval cities.
Read full story
Comments (0)
*Please take note that upon submitting your comment the team at OLM will need to verify it before it shows up below.