Auto
Sedan or Coupe? A Tale of Two Civics
Sedan or Coupe? A Tale of Two Civics
Photos by Neil Moore
Two doors or four? It's a question that crosses the minds of at least some Civic buyers.
I recently tested a pair of these back-to-back: the all-new 10th-generation sedan, which went on sale in fall 2015, and the coupe which arrived a few months later.
My rides were both 2017s, and more importantly, are a quantum step up from their predecessors – both inside and out.
Not that the last-gen model was a dud – Civic continued as Canada's top-selling car. But it was due for a makeover, arguably since the debut in early 2011.
I remember the leaden response from colleagues when Honda execs took the wraps off their "all-new" 2012 Civic. Followed by upgrades a year later after lukewarm reviews, and a failure to capture a Consumer Reports recommendation.
At least Honda was listening, and to their credit found a way to keep Civic moving in big numbers.
The current sedan and coupe, however, received more than a few styling tweaks and enhanced tech.
Both cars benefit from a complete redesign that amped up the look, stiffened the architecture, along with adding new powertrains and a more premium interior.
First up was my week with the sedan, which is expected to account for 90 percent of Civic sales. This is no surprise, as for practicality reasons alone, four doors make more sense than two. Until now, however, two-door Civics have had a clear styling advantage.
But all that has changed. No, Civic Coupe hasn't lost its panache – the Sedan has finally found some, putting it at or near the top of its segment.
Not only is it longer and wider than last model, but looks more athletic, wearing abundant creases and curves, muscular fenders and coupe-like roofline that flows into a short rear deck.
My topline Touring model, starting at $27,390, also benefits from LED headlights (along with standard LED taillights), spoiler and 17-inch alloys to fill its large wheel openings.
The structure is also considerably more rigid, with abundant use of high-tensile steel, 58 percent less air leakage, and more attention to sound deadening and road vibrations.
Indeed, the cabin is quiet, but Honda hasn't sacrificed handling for refinement.
The upgraded suspension (independent strut front/multi-link rear) now benefits from larger stabilizer bars and improved damping. And with torque vectoring, the new Civic now corners with less body roll.
Steering too has improved with dual-pinion electric power steering with variable gear ratio. Better maneuverability at low speeds and more feel on the highway. Some have commented that it could use a little more feedback, but these aren't Si models. Most buyers won't care.
These chassis upgrades are significant, but more noticeable are the new powertrains – in particular the 1.5-litre turbo four that delivers 174 hp and 162 lb/ft. If the latter figure doesn't impress, consider that it's on tap from a low 1,700 rpm, and that the previous Civic's engine only produced a paltry 129 lb/ft.
EX-T and Touring models get the 1.5-litre, but it only comes with a continuously variable transmission (CVT). And no paddle shifters, unless you opt for the Coupe. Lower trim DX, LX and EX sedans come standard with a six-speed manual, mated to the less potent 2.0-litre i-VTEC (158 hp, 138 lb/ft).
Nonetheless, the new turbo four is no slouch. Particularly in 'Sport' mode where throttle response is sharpened and the CVT – which relies on belts and pullies rather than gears – chooses a higher, more effective rev range from which to extract power.
There's a little turbo lag when you plant the pedal, but it spools up quickly to where both the engine and CVT find their sweet spot. Acceleration becomes brisk and linear, with none of that rubber-band feel that once plagued these transmissions.
A week later, I made a similar observation in the Coupe, which in EX-T and Touring gets paddle shifters. These add to the fun factor, allowing you to fire off virtual cogs with the speed of some dual-clutch units.
Inside, both cars enjoy far less hard plastic than last model, with plenty of soft-touch throughout the doors and dash, along with perforated leather seating in my Touring Sedan and Coupe.
Gone is the polarizing two-tier dashboard, replaced with a more modern, digital gauge cluster. Ditto for the centre stack, which is now cleaner and more attractive. My only gripe is with the audio system that relies on the touchscreen for everything. Dragging your finger along a virtual slider to adjust volume is a nuisance while driving; so is changing stations which could be so much easier with a knob.
But that's a small gripe compared to so much else that is going right.
The cabin is now larger, and feels mid-size in terms of head and leg room. Especially in rear where you can really stretch out – thanks to a longer wheelbase. The sedan, naturally, has more rear head room than the coupe, where the lower roofline makes its back seat best suited to shorter adults.
All Civics enjoy generous cargo room: 343 litres for the coupe and 428 litres for the sedan, with 60/40 split/folding rear seats to accommodate longer objects.
One of my favourite features was the wireless smart phone charger. It's available on Touring only, and makes it easy for folks like me who often forget their charging cable. If your phone supports this feature, just lay it on the tray – no connection needed.
Still, there's no need to break the bank for a well-equipped Civic. Sedans come in five flavours, starting with the DX at $16,390. It comes with Bluetooth, power windows, 160-watt audio system and even a rearview camera, but lacks air conditioning and the availability of a CVT, which are dealbreakers for many.
Civic LX is the better choice at $19,290. It also gets the 2.0-litre engine and six-speed manual – but CVT is available for an extra $1,300.
On the downside, this model rolls on 16-inch steel wheels, but it does offer plenty of content for the dollar: automatic climate, steering wheel cruise controls, heated front seats, upgraded eight-speaker audio, seven-inch infotainment screen with text and email.
You can bump up to the LX with "Honda Sensing" for $21,590, which includes the CVT. Making it a no-brainer for an extra grand, adding adaptive cruise control, lane-keeping assist, forward collision warning, collision mitigation braking and road departure mitigation.
Coupes are priced a little higher up the ladder. The base LX with six-speed manual starts at $19,690, and if you want a CVT, it comes with Honda Sensing for $21,990. Mid-trim EX-T is a similar deal, and the top-trim Touring (as tested) gets the CVT as standard along with the above safety nannies for an all-in price of $27,790.
And although the coupe is still more fetching than the sedan, it's not by much. And the four-door, does have advantages, like being able to easily get in and out of the back seats when you're over 40.
On the other hand, the two-door comes dipped in colours like Rallye Red, Aegean Blue Metallic and arguably the most striking, Energy Green Pearl – as tested. A colleague of similar vintage gave the thumbs-down to my green paint job, so I reminded him that it still comes in "old man" shades like 'Taffeta White' and grey.
There's also a Civic model I haven't yet tested.
The recently-released hatchback arrived in showrooms last fall with five doors, centre-mounted twin exhausts and a little more punch. And gearheads like me are eagerly awaiting the arrival of the track-ready Civic Type R.
Like Ford with its Focus, Honda has wisely spun off several models from its ever-popular compact – offering a Civic for nearly every taste and budget.
SNAPSHOT: 2017 Honda Civic Touring Sedan and Coupe
BODY STYLE: compact sedan, compact coupe
ENGINE: turbocharged 1.5L DOHC 16-valve four cylinder with direct injection (174 hp, 162 lb/ft)
TRANSMISSION: continuously variable transmission (CVT)
FUEL ECONOMY: Sedan and Coupe 7.4/5.6/6.6 litres/100km (city/hwy/comb)
CARGO: Sedan 428 litres, Coupe 343 litres
PRICING: (Sedan) DX $16,390, LX $19,290, EX $23,790, EX-T $25,190, Touring $27,390; (Coupe) LX $19,690, EX-T $23,290, Touring $27,790. Prices do not include freight, PDI, taxes – see website for details and offers.
WEBSITE: honda.ca
Recommended Articles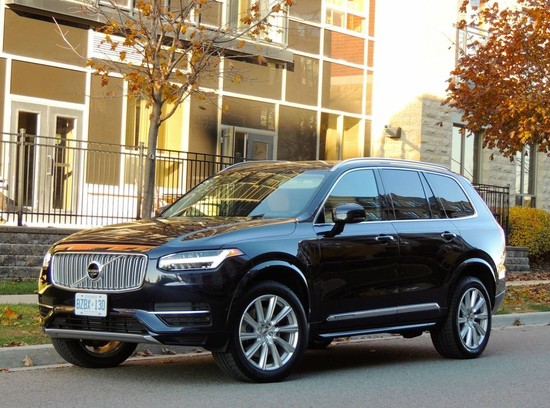 My son is a car geek. And at fourteen years old, he may not be old enough to drive, but that...
Read full story
I spent a couple of hours last September driving the 2017 Elantra Sport, but not enough to truly get a feel for this feistier version of Hyundai's top-selling nameplate – a car that finished 2016 just behind the perennial first-place finisher, Honda Civic.
Read full story
Nissan calls it their "four-door sportscar" and it was an unusual choice for a mid-winter test.
Read full story
Comments (0)
*Please take note that upon submitting your comment the team at OLM will need to verify it before it shows up below.