Sports
Senator fans continue to squirm
Senator fans continue to squirm
Marge Simpson: You know, Homer, it's very easy to criticize.
Homer Simpson: Fun, too.
And so it is, Ottawa Fan. You have come to this, eh?
Really can't blame you . . . when you think about it. This stuff has been going on for years.
By 'stuff,' I mean players wanting out or stalled contract negotiations or players just plain up and leaving. That's the history lesson as a Senator fanatic you've been served. Time and again.
So – as many of us like to do – when you pop on to Internet chat boards and listen in to local sports radio jabber you get a dumping of high anxiety and just plain grief.
'Tis the way of things.
Stinkin' thinkin'.
Need I remind you that the Brady Tkachuk negotiations are the ball that is currently being tossed from hand to hand? This on the semi-recent heels of Mark Stone getting traded, Daniel Alfredsson signing with divisional rival Detroit (subsequently returning to the organization, then bolting) and Erik Karlsson not buying what Ottawa was selling and eventually being dealt to San Jose.
(There were more, but there's only so much you can likely deal with at this juncture; insert emoji sad-face here).
It's no wonder Ottawa is considered the hand-wringing king of hockey in the north.
The worm has turned with Tkachuk. So has the 'positive' opinion. Never thought I'd see that, but check out some of the despairing posts on HFboards.com for instance:
"Dorion now confident this will get done before the end of the season."
"This guy (Tkachuk) is riding the wave of fan favoritism to an unrealistic level of expectation."
"Well, it's been pretty negative for the most part in the past 3 years with the Sens. I'm not surprised."
"The team has sucked for the last 5 years. You know what happens when teams suck? Fans talk about how much they suck, and criticize coaches, GMs and owners."
"A bridge deal would be, well, a bridge out of Ottawa."
"He won't be here past age 25. Give him the bridge, hope you can win in the next 2-3 years, and then trade him. And understand that it'll likely be a similar scenario with Sanderson, if he's as good as we think."
"If you're expecting Tkachuk and his camp to come back on their knees, that's just not going to happen. They'll sign a bridge and leave. There's no downside for them."
You get the idea.
There's plenty of talk as well congratulating the organization for digging its heels in on this one. And plenty others spouting the reverse.
One thing is for sure – what started as a calm conversation piece a few months ago has morphed into frantic-fandom.
And can you blame them?
Not at all. Fractious contract discussions have become a tradition here in Ottawa.
Can't wait for Jake Sanderson to get here (cough).
Thought, seen and heard: For Leaf fans: Wouldn't you prefer the team stops insisting "I believe in this group . . ." or "I believe in the group in the room deeply"? C'mon, instead of saying it, show it. See you in April . . . Question – if Brady Tkachuk signed an offer sheet with another club would he become the new Voldemort: "He-Who-Must-Not-Be-Named?" . . . Rookie Ridly Grieg might not score a prettier goal (like the one Sunday night against Winnipeg). Too bad it was pre-season. I'd be telling my grandkids that dandy was scored in Game 7 of the Cup final . . . I love Jack Campbell as a person, just wonder if the task of being Toronto's No. 1 is a bit much . . . Having said that, I'll say this, the signing of Petr Mrazek (former 67, like you didn't know) was a good one . . . Aren't Twitter wars wonderful, just brings out the very best in all who partake . . . Four words I could do without hearing again: Jack-Eichel-trade-rumour . . . As much as Ottawa trumpets itself as being 'hard to play against' you could say the same about Calgary who's added Nikita Zadorov, Erik Gudbranson and Blake Coleman to a roster that already includes Matthew Tkachuk and Milan Lucic . . . Currently reading former NHL enforcer Brantt Myhres' book Pain Killer. It deals with his journey through and with addiction in a gritty, straight-forward manner. Put it alongside Bob Probert's Tough Guy: My Life on the Edge as must-read material.
Photo: Courtesy Sportsnet.ca
Recommended Articles
There's still a ways to go here. Patience has been a lengthy visitor in Ottawa
Read full story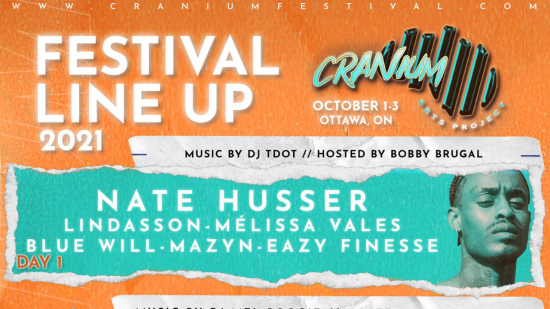 This year's festival will take place live at some of downtown Ottawa's leading venues, and will feature some of the Capital Region and Canada's top hip-hop and R&B artists.
Read full story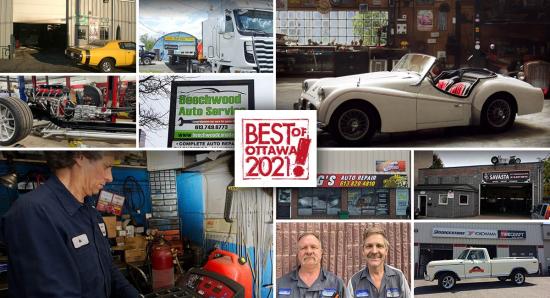 After over 20-years writing about life in Ottawa, we think we have a pretty good idea of the best of what this city has to offer. Check, share and discuss #OLMBest every week!
Read full story
Comments (0)
*Please take note that upon submitting your comment the team at OLM will need to verify it before it shows up below.