Sports
Senator fans twisting away to that November Lament
Senator fans twisting away to that November Lament
The diehards in Ottawa have a new theme song and dance. It's called The November Lament.
It goes kind of like this – you put one foot forward, you shake the other in the air, and take it two steps back. Do that for roughly 30 days and you'll get the rhythm rolling and your body moving . . . in the wrong direction.
So here's the deal. Those hockey diehards who still hold out hope for a playoff spot in 2023, and there are fewer and fewer with the losses piling up, can only look back at the melancholic month of November and think about what could have been. For the record, the Ottawa Senators went a zippy, twisty 4-9-1 that month and veritably sealed their fate as a non-playoff team for the sixth consecutive season.
If, if, if.
Yada, yada, yada.
It's not like anyone in the entirety of the National Hockey League does not know that if the start to your year stinks like Limburger and you're well out of the picture by late November, your chances are less than minimal. 'Tis the way of things.
Could Ottawa be in a more preferred state? Well, of course. And maybe by next year the suits running the show from upstairs and the gum-chewers behind the bench can figure out a success plan that includes November. It doesn't take Jean Chretien to tell you a win is a win is a win . . . be it in the fall or early spring.
This is a town starving for a winner. Anyone around to see the hordes of ravenous, twitchy, hand-wringing fanatics when the Senators were actually doing something a few weeks ago? Looked like mealtime on The Walking Dead.
Imagine the state of things next season if there's a full season of positive happenings?
World War Z, brothers and sisters. World War Z.
THOUGHT, SEEN AND HEARD: Is there a more intriguing team to watch develop than the Sabres? They've been a bad bunch seemingly since the days of Daniel Briere and Chris Drury. But now, Alex Tuch, Rasmus Dahlin, Tage Thompson and Owen Power lead on a team that's only going to get better, quickly . . . Add in Dylan Cozens, Casey Mittelstadt and Jack Quinn and the mix is young and superb . . . Now, if Buff can find a decent stopper . . . Speaking of which, it's understood Connor McDavid was our Hart-winner right around the time Christmas passed, but if you're voting for stopper Linus Ullmark gets some votes. His astronomical numbers: 1.89 GAA, .938 save percentage . . . I had Boston missing the playoffs in the pre-season analysis. Now that's rigorous honesty . . . Interesting to note that of all the trade-deadline-ish acquisitions by Toronto, Noel Acciari's made the biggest splash with the Leafs . . . The Western Conference is considered the 'weaker' of the two. Still, does anyone want to face the Wild? All-star Kirill Kaprizov (the infamous 'lower-body injury') returns for the playoffs. This is an aggressive, hard-charging squad . . . Still with Minny, if I really wanted to jab Senator Fan in the gut I could bring up Filip Gustavsson's stats . . . (17-8-5, 2.01 GAA, .931 save percentage. Sorry. Rigorous Honesty Part II) . . . I look at the Detroit Red Wings and wonder, are you coming or going? . . . I'm not usually questioning the likes of Steve Yzerman, but are you rebuilding, re-tooling or demolishing? . . . Total deconstruction upcoming and ongoing: Philadelphia Flyers . . . That 2015 draft (you know me and my drafts) was a very good one, and none were the beneficiaries of 'very good' more than Toronto. At Pick No. 4 comes Mitchell Marner, one selection after Dylan Strome and two after Jack Eichel . . . Marner's the best player picked through that draft, unless your name is McDavid, and should join Ullmark on 2022-23's second-best list . . . Thank you Mark Hunter . . . Ottawa grabbed Thomas Chabot at No. 18 that year and Colin White at 21. Travis Konecny went 24th to Philly . . . That's the entry draft for you: 'Coulda'-woulda'-shoulda' . . . The last player picked that year? John Dahlstrom from Frolunda. He never made it but I thought it'd be nice for him to see his name in print . . . I'll stop now.
SENATOR'S WEEK AHEAD:
Thursday, March 16: Colorado at Ottawa (7 pm)
Saturday, March 18: Toronto at Ottawa (7 pm)
Monday, March 20: Ottawa at Pittsburgh (7 pm)
Tuesday, March 21: Ottawa at Boston (7 pm)
thegrossgame@yahoo.com
Recommended Articles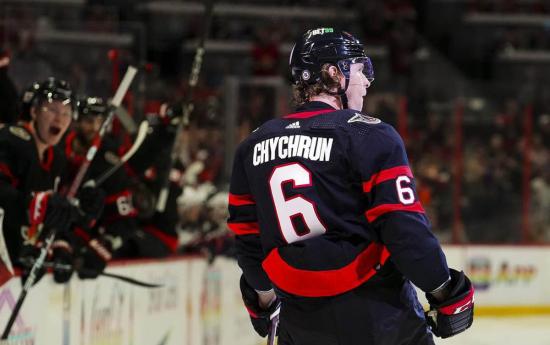 Perspective, patience and pause. Three diminishing traits in a society dominated by immediacy and rapid-fire judgement. Lots of judgement.
Read full story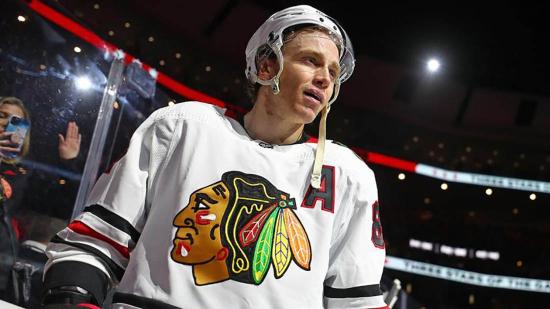 In the past 2-3 weeks, what we're seeing here is nothing short of a monster brawl, for the history books, between some of the Eastern champion wannabe's.
Read full story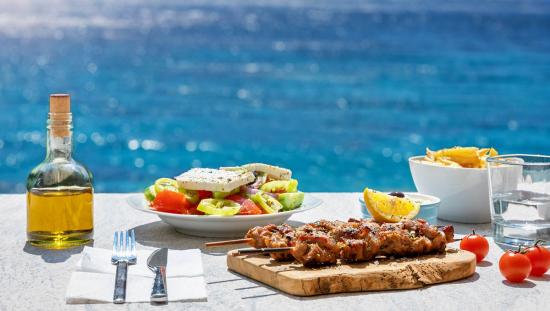 We are so lucky to live in a city with diverse and authentic cuisine options, including amazing Greek food that can be found all over town
Read full story
Comments (0)
*Please take note that upon submitting your comment the team at OLM will need to verify it before it shows up below.