Sports
SENATORS: A Week in Review – December 12-18, 2016
SENATORS: A Week in Review – December 12-18, 2016
SENATORS: A Week in Review is a weekly column
looking back at the week in Ottawa Senators
hockey written by #OLMSports Dave Gross.
Images from NHL.com.
Generally I'll refrain from the old-standard 'I told you so.'
But so far, so good, and it's irresistible.
So, 'I told you so.'
Juvenile humour aside, when the pundits gathered for a mass candle-snuffing of the Senators in the pre-season, few of the geniuses thought to think this one through. The claim was: This will be a bubble team and has a very remote chance at laying claim to a post-season position this year.
I didn't quite follow.
Clearly general manager Pierre Dorion has made a significant strike in following through with his new "winning now" philosophy. By bringing in a little wisdom this past summer - like 29-year-old Derick Brassard, 29-year-old Tom Pyatt and 36-year-old Chris Kelly - made it evident Dorion wasn't comfortable with waiting for another youngish Ottawa club to grow and develop. Face it, that reasoning's been percolating for nearly a decade and the fading fan base was more interested in a change in ideology.
You might disagree with shipping out the likes of 23-year-old Mike Zibanajed (with a 2nd-round pick for Brassard), who likely will develop into a very solid NHLer, and giving up on the potential of Matt Puempel and Shane Prince, but I'll give Dorion a nod for identifying the perception that his team is in perpetual restructuring mode . . . a franchise bathing continuously in a wait-for-tomorrow principle.
The core players in Ottawa (Bobby Ryan, Erik Karlsson, Marc Methot, Kyle Turris, Mike Hoffman) were entering in to, or have already arrived in prime career mode. By adding a splash of veteran capability, Ottawa had improved.
Which brings me back to the original point: The Senators are a better team than that one with all that potential last season. Suggesting they'd be bottom-feeders this season didn't make much sense and the team has proven the naysayers wrong to this point.
After a strong rebound weekend where Ottawa slammed another four points into its account, the Senators sit very comfortably in fifth in  the conference with an 18-11-3 mark.
The likelihood that this team does not make the playoffs this season is no likelihood at all. Barring a complete collapse, punch their ticket.
Ottawa might pay the price down the road (Zibanajed was marvelous for the Rangers prior to a derailing injury) but it says here it's a breath of fresh air that the organization that has preached infinite patience the past six-to-seven years is finally taking a shot.
About time, if you're a frustrated fan.
A DIFFERENT VIEW: Plenty of PVRing (yes, it's a new verb) last night after a weekend down in Pittsburgh. For those who view Pittsburgh as being that run-down town in The Deer Hunter, you'd be off the mark. It's an absolutely stunning city, rich with history, fine architecture and dazzling views.
It also boasts a helluva rink.
The PPG Paints Arena (almost rolls off the tongue with the same wondrous magic as The Canadian Tire Centre . . . ahem) is a beauty. Tucked right downtown, PPG is a done-up-right arena. Bright and lively, it was a great place to watch Sidney and crew face the stifling LA Kings. Even though it was a very forgettable game, the fan base made up for the lack of energy on the ice with its own high level of verve in the stands.
After the game, there's an abundance of good restaurants and bars nearby for fans wanting to continue the party. We, umm, certainly did, and then some.
WEEK THAT WAS:
Wednesday: San Jose 4, Ottawa 3 (SO)
Saturday: Ottawa 3, New Jersey 1
Sunday: Ottawa 6, NY Islanders 2
WEEK AHEAD:
Tuesday: Ottawa at Chicago (8:30 pm)
Thursday: Anaheim at Ottawa (7:30 pm)
(Ottawa is on Christmas break after Thursday's game and return to the ice Dec. 27th when they visit the Rangers in New York)
Recommended Articles
In the first row of Section 15 at TD Place Arena sit best friends Marilyn Campbell, 77, and Mavis Morgan, 85, Ottawa 67's season ticket holders of 50-years. Together they have seen more than 100,000 minutes of Ottawa 67's regulation hockey in more than 1,500 home games during the team's 50-year history.
Read full story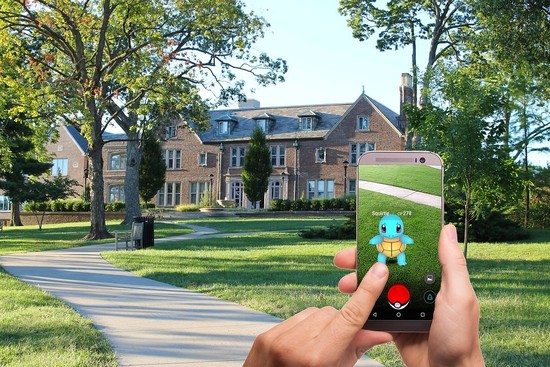 By Tanishq Suryavanshi and Steven J. Hoffman The recent release of Pokémon Go, the mobile phone au...
Read full story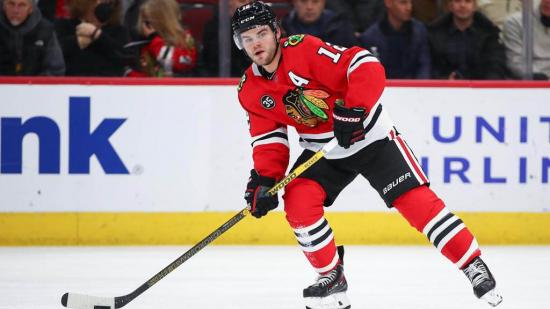 Let me get this straight, did Matt Murray just do what he seemingly hasn't been able to do since he landed in Ottawa?
Read full story
Comments (0)
*Please take note that upon submitting your comment the team at OLM will need to verify it before it shows up below.