Sports
SENATORS: A Week in Review – December 5-11, 2016
SENATORS: A Week in Review – December 5-11, 2016
SENATORS: A Week in Review is a weekly column
looking back at the week in Ottawa Senators
hockey written by #OLMSports Dave Gross.
Images from NHL.com.
Well, this has zero danger of being inducted into the 'too-dull' hall of fame.
It was an interesting week for the Ottawa Senators - one that was extremely rich in story lines. We had controversial hits, buckets of goals, a sharp turnaround in play, a lengthy and largely unsuccessful trip to the west coast and a big-time celebration that continues on this week at home.
Out of all this, the top story was and continues to be the hoopla and revelry surrounding a former border-line NHLer who skated in his 1,000th regular season game.
And where else would you want to hold a party but in glitzy L.A.?
That's where Chris Neil hit the 1,000 mark in games in a wild 4-1 loss to the Kings. In typical Neil style he nailed the milestone with an effective two-way performance . . . and of course, a fight.
Neil's followers here in Ottawa get to join the party Wednesday night at home when the Flesherton, Ont. native is honoured by his club.
(For more on Neil's journey to 1,000, check out this story).
The Senators week as a whole was a frustrating entity.
Ottawa managed just a single win in four games, culminating in back-to-back weekend losses in California.
A couple of things stood out.
One of course being the Mark Borowiecki hit on LA Kings forward Tyler Toffoli. Apologists will have you believe Toffoli 'turned' into the hit, but come on, look at the tape. It was a ridiculous hit from behind and Borowiecki justifiably landed a suspension. And as NBC's Pierre McGuire pointed out on TSN 1200 Monday morning, it wasn't just an aberrant hit, Borowiecki leaves his feet to thrust into Toffoli (Toffoli left for a few minutes but did eventually return to the game).
Another issue?
Ottawa's extremely successful penalty kill going south.
The Sens were near the top of the league in percentage heading into the weekend, but after allowing three power-play goals to LA on Saturday, then another three Sunday to Anaheim, the kill rate now ranks 23rd overall.
Again, this underlines the importance of Craig Anderson (back home during the trip to tend to his ailing wife).
Cue the cliché: "Your best penalty-killer is your goaltender."
Mike Condon is a very good back-up, but he looked fatigued and somewhat small in his net against the Kings, and very much so against the Ducks.
The other concern was Ottawa's inability to match the two California teams physically. This was especially evident during the penalty kill as big bodies like Corey Perry were left to camp out in front of Condon.
Well, it's back home now.
But the task to turn things around won't be easy.
San Jose checks in Wednesday and the Sharks are still stinging from last week's 4-2 loss at home to Ottawa. It was a game San Jose likely deserved to win, just as Saturday's loss to the Kings was a game Ottawa likely deserved to win . . . but that's the oddity that is hockey.
The up-and-down New Jersey Devils check in on Saturday night. Lately they've been more down than up - slogging through a three-game losing string.
Then it's off to Brooklyn Sunday night to face the Islanders; a team near the bottom of the standings and a team no one can figure out (who knew Matt Martin was so indispensable?).
WEEK THAT WAS:
Monday: Pittsburgh 8, Ottawa 5
Wednesday: Ottawa 4, San Jose 2
Saturday: Los Angeles 4, Ottawa 1
Sunday: Anaheim 5, Ottawa 1
WEEK AHEAD:
Wednesday: San Jose at Ottawa (7 pm)
Saturday: New Jersey at Ottawa (7 pm)
Sunday: Ottawa at NY Islanders (7 pm)
Recommended Articles
2015 marks the Year of Sport and the 60th anniversary of Canada's Sports Hall of Fame. In recognit...
Read full story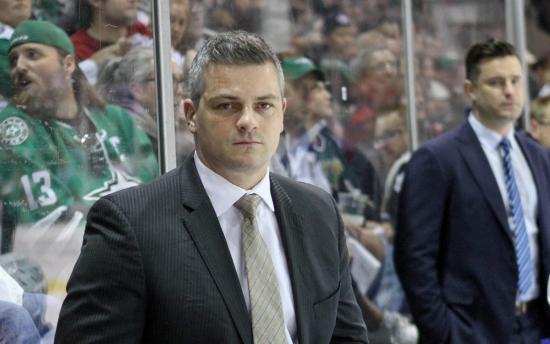 The Toronto Maple Leafs, God bless them, are in desperate, desperate circumstances.
Read full story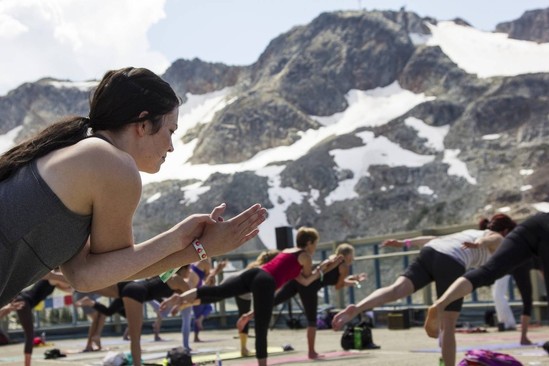 Photo courtesy of Jake Laub The upcoming Wanderlust Festival at Mont-Tremblant is the perfect destin...
Read full story
Comments (0)
*Please take note that upon submitting your comment the team at OLM will need to verify it before it shows up below.