Sports
Senators latest skid nothing to gloss over
Senators latest skid nothing to gloss over
Well, it could be more problematic, you could be Detroit.
Actually we take that back, you WERE Detroit this past weekend.
The Ottawa Senators took a plunge in to the pool that tells themselves they are the worst team in the NHL during their last collection of games.
During this seven-game losing streak Ottawa has lost to teams like Montreal, New Jersey, Florida and of course . . . Detroit.
In case you missed the news, the Red Wings are so bad they are on target to set new NHL standards in futility in this modern era. Ottawa softened the blow for the Motowners and their faithful Friday night by losing 3-2 to the Wings in Detroit. Twenty-four hours later Ottawa marched further down the slope by losing 2-1 to the Habs.
Even the pom-pom wavers who generally make Oral Roberts sound taciturn have to take this all in with a good measure of alarm.
Ottawa is simply a very bad hockey team.
Sure thing, the future carries a semblance of brightness, but the road to respectability - and eventually an actual playoff berth - appears to be getting longer and more fraught with pot-holes. Big pot-holes.
Still we're getting a lot of this: "It was a good hockey game. Unfortunately we don't win, but there were a lot of good things."
That was head coach D.J. Smith to the media after the Montreal loss. Now I don't like to contradict the coach (based on my many, many coaching certificates. Cough) but it might be time to spin a bit of truth.
It was an 'okay' hockey game and unfortunately you didn't win, but there weren't a 'lot' of good things.
Maybe that's not the message being relayed behind closed doors. It is, however, what the media and ticket-buying gang is being fed.
It's not like Smith is in danger of losing his gig (although this IS Ottawa and we've seen some Twin-Peaks-like oddities occur during the last five years) so a little hammering at his skaters couldn't hurt.
I'd start with the two first-round picks Ottawa grabbed in the 2015 draft.
I get it there Thomas Chabot, you play more than half the game. That shouldn't mean you get carte blanche at the giveaway-buffet.
Too often too many handouts lately. A lot of those are right in front of his own net. If he's tired and mistake-prone because of the ice time, sit him. Bad habits are hard to break and Chabot's developing a few bad ones.
Outside of head-butt goals, Colin White has done zippo to put himself in any kind of a highlight reel all season long.
If White skated in Toronto the nation's capital media would be burying him for indifferent and ineffective play (of course the topic of how much the Leafs were over-spending on White would be the high point of ridicule).
Instead it's the hands-off/white-glove approach. 'Oh, he's improving!' 'Oh, it's his lack of confidence!' 'Oh, he's still exceptionally young.'
First point, White (and Chabot) turns 23 in a couple of weeks. He's not that young.
He's entering his prime years and has scored just 20 times in 132 games. Not good numbers for a second- or third-line centre as he's expected to be.
Secondly if White's confidence is flagging, send him to Belleville until he finds it.
Look, I understand it's a rebuild but when you're losing to the absolute worst of the worst (Montreal had lost eight straight prior to Saturday) it's cause for concern.
Right now in Ottawa it's time for concern.
News, notes and notions: Three positives stood out for Ottawa this past week. Really liked the jump in Anthony Duclair's game, while newcomer defenceman Mike Reilly didn't look too out of place. He's a good skater. Duclair's been snake-bit lately but the effort is there for sure. Also liked Drake Batherson's showing and almost wish he received more than that
16:28 of ice time Saturday . . . Netminder Marcus Hogberg seems to be relishing his first real shot at NHL employment. Needs to sharpen up some areas of concern but the 25-year-old has shown promise . . . With more focus on mental health across the sporting world, nice job (as usual) by Sportsnet's Christine Simpson in her feature on Habs' forward (and former Senator) Nate Thompson. The defensive winger just celebrated three years of sobriety. He's an inspiration and the piece was tastefully written and done. Simpson is one of the most underrated broadcast journalists out there . . . Loved that the HNIC panel brought up the name Brian McGrattan after the piece. 'Grats' has taken a leadership role in the fight against addictions across the NHL . . . Didn't that feel a little weird? Saturday night's HNIC without the Maple Leafs . . . Whatever happened to Scott Sabourin? . . . Montreal's become one of those teams where you don't know exactly what it is: On the way towards a rebuild or reshaping for a strong run the next two years? Guess we'll know that story around trade deadline day . . . If I'm running the ship I send the Habs for a big tilt underwater. They host the draft this summer and the idea of getting Quebec star Alex Lafreniere first overall must be mouth-watering.
The week ahead for the Senators:
Tuesday, Jan. 14: Chicago at Ottawa (7:30 pm)
Thursday, Jan. 16: Vegas at Ottawa (7:30 pm)
Saturday, Jan. 18: Calgary at Ottawa (4 pm)
(All-star break then commences)
Recommended Articles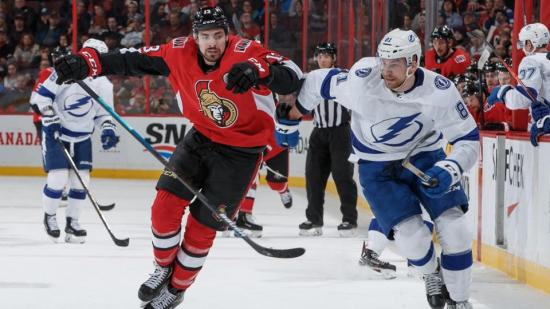 We're right around the halfway point in this NHL season and as we are prone to do a couple of times per season, let's have a glance at how our seven Canadian teams are faring, and what might lie ahead in the upcoming months.
Read full story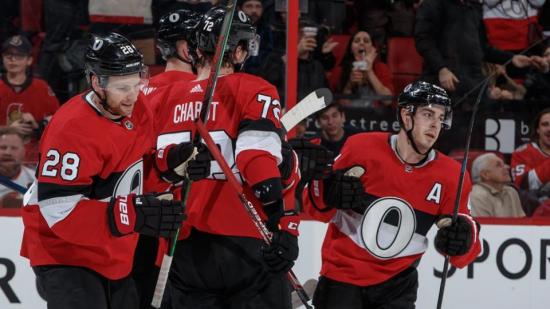 A new year, and for a change, the Ottawa Senators head in with a modicum of hope.
Read full story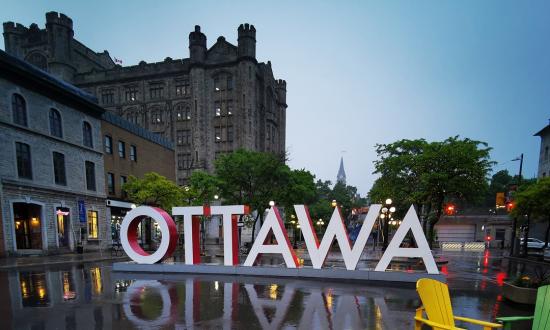 After over 20-years writing about life in Ottawa, we think we have a pretty good idea of the best of what this city has to offer. In this weekly series, we'll share our picks with you — our top hotels, live music venues, local brews, bands and more. Check, share and discuss #OLMBest every week!
Read full story
Comments (0)
*Please take note that upon submitting your comment the team at OLM will need to verify it before it shows up below.