Sports
Senators' problems are good problems to have
Senators' problems are good problems to have
It really is looking like something of a perfect storm for Eugene Melnyk and Pierre Dorion.
Public perception regarding the Ottawa Senators has been justifiably poor the past few years, but doesn't it just seem the tide is shifting (somewhat)?
Ottawa is in an ideal situation right now.
Dedication to implementing a full rebuild is full on; the team sits dead last in the standings. But it isn't truly a bitter pill to swallow.
Johnny Senator Fan knew this day was coming. Mark Stone? Shipped out. Erik Karlsson? Bu-bye. Matt Duchene? Long gone.
This is Brady Tkachuk's team now . . . and Thomas Chabot's. For the mathematician that's just a combined 42 years on the planet earth.
What is not disheartening about Ottawa's stone cold record is how the team is playing. The Senators play with energy, youthful vigor and physicality.
Do they make mistakes?
You bet.
Tons.
Chabot plays about 55 minutes a night and the goofs are numerous. Tkachuk anchors the attack and while he doesn't tend to give the puck away with any great frequency, you'd be hard-pressed to find a skater who trips over his own feet as much.
Youth, brothers and sisters. Youth.
These two will get stronger, better and less accident-prone.
What they also supply is hope. That for a team drowning in hopelessness since an Eastern Conference final visit too many seasons ago.
A parade of young talent should bear fruit. We already have a good idea what the team has in Tkachuk, Chabot and Colin White.
The AHL grapevine is plum rich with prospects. You'd think at least a couple can make a significant leap to the NHL.
Ottawa is also a whole heckuva lot of fun to watch (although you wouldn't know it by the attendance numbers – average: 11,259). That game last weekend against San Jose (more on them below) was crash-and-bang at its best.
And lest we forget the benefits of stinking up the standings. The Senators are destined for a top-end pick this coming summer and it's expected to be one of the richest drafts in years.
Ottawa also owns San Jose's (more on them below, Part II) first-rounder. Right now that's looking pretty damn good.
Rose-coloured glasses? Perhaps, but Ottawa is clearly on track towards improvement where – the last few seasons – there was no track to speak of.
Thoughts, news and notions: You might not see a more frightening moment in hockey than what happened in Boston Saturday night to Senator forward Scott Sabourin. After an awkward, freak collision with Bruins' forward David Backes, Sabourin lay motionless on the ice for what seemed an eternity. He was eventually put on a stretcher and taken to hospital for further evaluation. Both teams gathered around Sabourin as he was taken off the ice. Senator blueliner Mark Borowiecki put it well: "That could just have easily been one of us. You can't help but think about Sabby and his parents and his fiancée and his loved ones watching that," Borowiecki said to Postmedia. "It hits you, it's a bit of a gut shot, for sure, and it shows the respect we all have for each other. Yeah, there's fights and altercations, but we all have respect for each other and what we're doing out there. It's a job and you never want to see that happen." . . . Ottawa's casual schedule takes a turn in early November. The Senators play four times in the next six days . . . Home attendance is horrible for the Senators but road-wise they're quite a draw apparently. The club averages 18,000 away from Ottawa . . . The San Jose Sharks absolutely are in collapse mode. Losers of five straight, the Sharks sit last in the Western Conference. Not sure if this has been talked about, but the Sharks definitely miss veteran Joe Pavelski who signed with Dallas this past summer . . . Another salient reason? San Jose's goaltending has been atrocious . . . On the other side of the ledger, how about Vancouver and Edmonton? Not thought to be valid playoff contenders, the Oilers sit first and Canucks third right now in the west.
The week ahead:
Monday, Nov. 4: Ottawa at NY Rangers (7 pm)
Tuesday, Nov. 5: Ottawa at NY Islanders (7 pm)
Thursday, Nov. 7: LA at Ottawa (7:30 pm)
Saturday, Nov. 9: Carolina at Ottawa (7 pm)
Recommended Articles
The Ottawa Reblacks head into the offseason after a loss to the Montreal Alouettes.
Read full story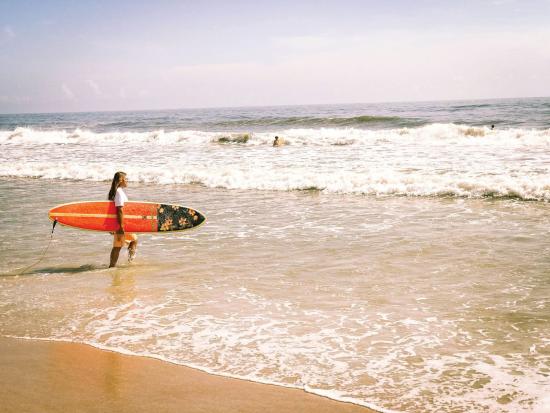 Last year 3.48 million Canadians visited Florida. The Sunshine State remains the go-to place for snowbirds, travelers and tourists and those seeking a reprieve from the hard, cold Canadian winter. If you are a regular visitor be sure to put New Smyrna Beach, St. Augustine, Ponte Vedra Beaches and Amelia Island on your Florida "places to visit" bucket list.
Read full story
Guest accommodation overlooking the golf course and sea at Fox Harb'r Resort glows at sunset. Phot...
Read full story
Comments (0)
*Please take note that upon submitting your comment the team at OLM will need to verify it before it shows up below.