Sports
Senators: Productivity required now
Senators: Productivity required now
Welcome back.
With a full week off – graciously granted by the National Hockey League to the Ottawa Senators due to COVID precautions – it's given Ottawa Fan plenty of time to think on what has happened so far on the ice this season. Unfortunately for said Ottawa Fan, the results have looked all too familiar.
The Senators embark on a four-game road swing with urgency now kicking at their heels. Anything less than a 50-50 split here could very well signal the end – already – to what was supposed to be a turnaround season.
It just ain't happening folks.
There's a common refrain among well-versed hockey types that states, if you're not close to a playoff spot by American Thanksgiving, you're chances of making it are very, very slim.
American Thanksgiving is this Thursday.
Ottawa is, again, well out of the picture.
The Senators sit dead last in the Eastern Conference with nine points. To hop into the playoff picture, Ottawa would need to catch Detroit or Philadelphia to start, both 10 points ahead. Keep in mind the Senators would also need to jump past teams like the Islanders and Bruins and Penguins to get close.
In postponing three games this past week, they're now situated last in the entire NHL.
That postponement though does provide the organization with a glimmer of faith. The one thing the team does have going for it is games-in-hand. Plenty of games-in-hand. Hence the necessity to harvest a decent road trip.
The next month is crucial. Ottawa does not have time to 'round into form.' That means you $8-million US man Brady Tkachuk. Form has to be here, and like, yesterday.
The tried-and-true continue to argue the team's best days are in front of it. That very well may be, but do you really need to go through yet another season of spinning the draft lottery wheel virtually? Buffalo's been swinging that stick for years, ditto for the Edmonton Oilers.
It gets tired real quick.
Been there, done that. Enough already.
THOUGHT, SEEN AND HEARD: It's official: Connor McDavid has fully out-wowed the wow factor and he's doing it on a nightly basis . . . Two things to be true: There's holding on practically every play in football and there's an opposition penalty to be called practically every time McDavid's on the ice . . . Great new nickname for a repeat offender: PK Slewban . . . Ottawa's road swing includes a Friday afternoon tilt this week with Anaheim as our US friends celebrate their Thanksgiving . . . Can't say enough about the job Darryl Sutter's done so far in Calgary. Tight defensively and ripped with energy and assertiveness, this is a Flames team finally living up to its billing . . . Of note, Calgary recorded its sixth shutout of the season Sunday in Boston . . . Former unknown Andrew Mangiapane (and Barrie Colt) scored his 15th goal Sunday. He's not unknown anymore . . . Why would anyone – unless you're name is Zdeno Chara – ever, ever challenge Ryan Reaves? . . . Reaves versus Milan Lucic would be worth a view though . . . Watched All or Nothing: Toronto Maple Leafs on Amazon Prime. (Documentary that follows the team through last season). Couple of items stand out: Sheldon Keefe enjoys words-that-start-with F . . . Jack Campbell is one helluva nice guy. Just a big teddy bear . . . Auston Matthews has an absolutely adorable, sparkling mom . . . Kyle Dubas is actually 'likeable' . . . Former Senator Nick Foligno is a mix of class, smarts and guts . . . Ilya Mikheyev is a truly pro pouter . . . Freddie Andersen is the smile that never comes . . . Oh yeah, it turned out to be a whole lot of Nothing, not All for the Buds that season . . . I guess you already knew that . . . And hell, if you're going to purchase Amazon Prime, watch Bosch dammit. Brilliant. I'm hoping Michael Connelly launches a sequel . . . I'm pretty sure I don't need to tell you about Yellowstone . . . Thanks for indulging my getting off the rails.
SENATORS WEEK AHEAD:
Monday, Nov. 22: Ottawa at Colorado (8:30 pm)
Wednesday, Nov. 24: Ottawa at San Jose (10:30 pm)
Friday, Nov. 26: Ottawa at Anaheim (4 pm)
Saturday, Nov. 27: Ottawa at LA (7 pm)
---
Ryan Reeves unloading on Michael Pezetta via YouTube:
Photo: Courtesy NHL.com
Recommended Articles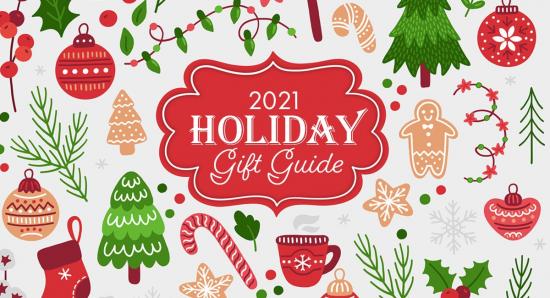 The holidays are fast approaching. OLM's gift guide will help you find the perfect present for everyone on your list!
Read full story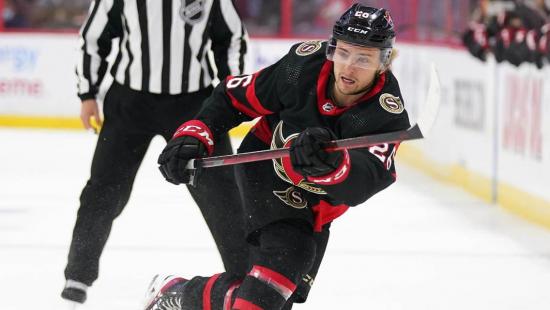 Erik Brannstrom must feel a lot like that shy little kid who gets selected last for a game of pick-up football. Nobody really wants him but he's the last kid standing.
Read full story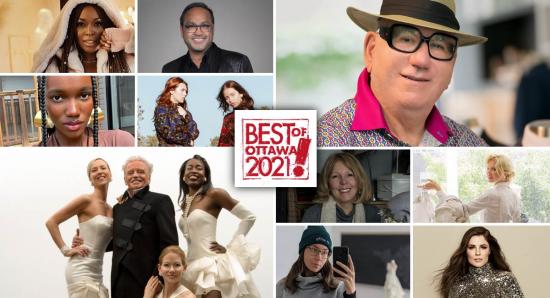 After over 20-years writing about life in Ottawa, we think we have a pretty good idea of the best of what this city has to offer. Check, share and discuss #OLMBest every week!
Read full story
Comments (0)
*Please take note that upon submitting your comment the team at OLM will need to verify it before it shows up below.