Sports
Senators set to play Wheel of Fortune
Senators set to play Wheel of Fortune
Everything's coming up roses?
In the case of the Ottawa Senators, at the very least, the seeds have been sown.
While much of the rest of the National Hockey League concerns itself with how the upcoming playoffs will look this summer, which involves 24 clubs, Ottawa likely won't be paying much attention.
The Senators' playoff dreams died around October.
The Senators have another more pressing matter in mind, and a very prominent one at that on June 26th - AKA, the Alex Lafreniere sweepstakes.
It is no understatement to say that this could be the most important date in franchise history.
Say what you want about the early 1990s when the new Ottawa hockey club landed two exceedingly high picks. First, it was Alexei Yashin picked second overall (after Tampa won the expansion lottery and selected Roman Hamrlik first overall) in the Sens inaugural draft of 1992.
Then the team rode a terrible first season to the first overall grab in 1993. Anyone remember Alexander Daigle? How about Chris Pronger?
Ottawa snatched Daigle at No. 1. Hartford robbed Ottawa by getting Pronger at No. 2.
Imagine what could have been, folks. Imagine.
Nonetheless, those draft days were stocked with excitement and hope. Daigle was a bust while Yashin was a headache (despite some very solid seasons up here) before being sent to the New York Islanders for a package that would include Zdeno Chara and eventually Jason Spezza.
Still, that excitement.
Jet ahead to 2020.
On June 26th, Ottawa will take part in the league's draft lottery and will walk away with two of the top selections; its' first being its' own, the second comes from San Jose in the Erik Karlsson swap.
This is a packed, rich entry draft people.
Scouts and hockey's long-foreheads have already proclaimed the quality and quality of the 2020 draft to be on a par with the 2003 entry draft, and that's saying something.
Lafreniere is the consensus top pick and Ottawa easily has the best chance to get the Rimouski forward.
Here's what you need to know:
"Obviously, Alexis is quite the player when you look at every aspect of his game," J-F Damphousse, the NHL's regional scout for Quebec and the Maritimes said to The Sporting News this spring. "I think you could consider every aspect as elite. When you look at his skating, his puck skills, obviously, it's above average. He's been excellent for his three years with Rimouski."
The odds on winning the sweepstakes are superb.
Ottawa clocks in at 13.5 per cent to land the top pick. That Sharks selection (they finished third from the bottom) is listed at 11.5 per cent.
Detroit, who finished last overall, has an 18.5 per cent chance.
Regardless of how this all plays out, the local team is going to walk away on draft day with two very, very good prospects.
Gentlemen, start your engines.
Notes, news and notions: Ottawa has a total of nine selections in the first three rounds . . . NHL Deputy Commish Bill Daly on the new format: "One of the things that went into the decision to create a new lottery system was for the advantage of the seven clubs who aren't resuming play . . . that they have the ability to engage with their fan base on something during that long pause between games. We thought the draft lottery was a way to create excitement, create a way for those teams to engage with their fan base, get some certainty early on and not going into kind of a long slumber of creating waves and buzz over the summertime." . . . He said, she said? Do not know much of the backroom details concerning the fall-out of the Ottawa hockey club and the Senators' foundation, but this much is true: Yet another black eye in the public eye for a franchise – and its fan base - that's taken more than enough lumps . . . The list of colossal screw-ups during the last 2-3 years would not just take up a full column, it could fill a book the size of War and Peace . . . The Senators did lead the league in something this season: number of players testing positive for COVID-19. At last count, five of the positive tests emanated from the Senators, three from Colorado and one from Pittsburgh . . . Winnipeg captain Blake Wheeler had this: "We still have a lot of things to figure out, namely the safety of the players," Wheeler told TSN.ca. "We've got to make sure that our safety is at the top of that list. Because we're a few months into this pandemic, we don't know what the long-term effects are going to be. A lot of questions to be answered." . . . The last time an NHL game was played: March 11th . . . According to many, NHL training camps won't open before July 10th.
Recommended Articles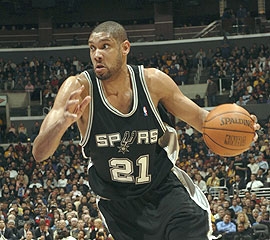 When Michael Jordan walked away from the game of basketball in 1998 (discounting his forgettable com...
Read full story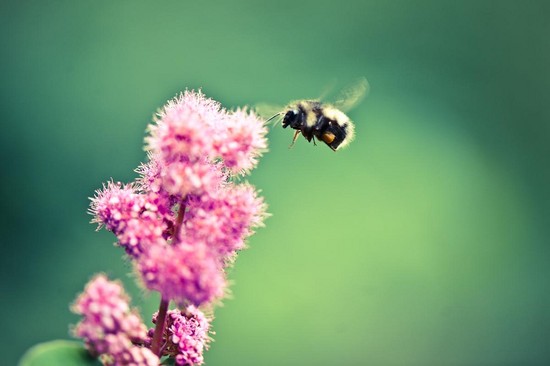 Photo Courtesy of Ali Kaukas An important part of Wanderlust's mission is to practice environmenta...
Read full story
The points were few and the play was physical but it was a late coaching decision that had fans talking after the Ottawa Redblacks' latest defeat.
Read full story
Comments (0)
*Please take note that upon submitting your comment the team at OLM will need to verify it before it shows up below.