Sports
Senators skip the queue with slew of moves
Senators skip the queue with slew of moves
Like a kid in a candy store there's much to choose from after a week's work of activity in National Hockey League circles that truly ripped into action Wednesday.
Let's dip in, and savour. But steer clear of the jawbreakers and SweeTarts.
When's the last time you took centre stage, hmm?
If you're the Ottawa Senators, the answer is: not in a very long time.
Well now. Welcome back to the main marquee. Times are a changin'.
You look back at the past week and the top-talk on both TSN and Sportsnet continuously surrounded an aggressive and assertive Pierre Dorion. Ottawa's GM was on the tip of everyone's tongue as he – basically – turned his club into a slight contender for a playoff spot into a near certainty.
At this point, anything less than a post-season placing would be enormously difficult for an Ottawa fan-base to stomach.
Stuffing the stocking
One of Dorion's primary goals this off-season was shelling out for Top 6 forward help. Mission accomplished?
You think?
In landing a veteran talent in Claude Giroux through free agency, Dorion added savvy, confidence and quality – even as Giroux turns 35 in January. The former Cumberland Grad (any plug for the CJHL is a good plug) adds a healthy dash of weathered swagger.
Grabbing sniper Alex DeBrincat from Chicago in an absolute steal gives Dorion another gold star on the report card.
Pass the wet blanket
OK.
The above is all great and potentially wonderful for Ottawa Fan, but Dorion is lagging behind in one area – signing his restricted free agents. Top of the list is of course Josh Norris.
Given the hefty, lusty deals being tossed around (hi there Tampa!) throughout the league, if Norris gets south of $8 million US per year, this corner would be surprised. Ottawa's payout window, after Giroux and DeBrincat hopped on board, is about to get a lot more active.
Other RFA's looking for deals: Alex Formenton, Erik Brannstrom and Mathieu Joseph.
Another sore spot is the defence, one of the NHL's more incompetent groups last season. We'll reserve a black mark for Dorion here as most pundits expect some significant movement in the near future.
Meantime . . . down the 401
John Tavares gets older, Auston Matthews draws closer to free agency, you take - possibly - the wonkiest goaltender available (more than just 'available'?) in a poor trade, Wayne Simmonds is still getting paid, former Ottawa bench-sitter Adam Gaudette signs, you still have Justin Holl collecting a paycheque and you add another suspect netminder hoping for a rebound.
Peachy.
Oh and you lost your best penalty killer in Ilya Mikheyev to Vancouver.
But seriously folks, Toronto sits in a veritable hayloft full of resigned sighs. The Leafs best hope for playoff advancement was last season which came and went in a Game 7 loss to Tampa.
Clock is ticking for real on Kyle Dubas.
Earth to Chicago, Earth to Chicago . . .
What the H-E-Double Hockey Sticks is the Blackhawks game plan exactly?
In an attempt to duplicate the Ottawa roster of 4-5 years ago, Chicago has divested itself of pretty well anything and everything and everyone. It's so bad, Patrick Kane and Jonathan Toews might think on early retirement.
Chicago's additions? Max Domi and Andreas Athanasiou ink matching one-year contracts with $3 million US salary-cap hits.
As the Chicago Tribune points out, the likelihood of either being there past the trade deadline is miniscule.
Over to you Luke Richardson. Work miracles, brother.
THOUGHT, SEEN AND HEARD: TSN's James Duthie on the deadline and Ottawa: "The Sens have been at the top of the news on (trade day) but it's always been for the wrong side. It's always been on the guys going out – the Karlssons and the Duchenes and the Mark Stones – and to have it flip around, man that fan base deserves this" . . . This wasn't confirmed as of this writing, but it looks like Connor Brown is headed to Washington for a pick(s) . . . Steve Yzerman in Detroit also did some nice work in bringing in gritty 21-goal man Andrew Copp, former London Knight Olli Maatta, veteran star David Perron and rugged blueliner Ben Chiarot. Huge upgrade in the Motor City . . . Still get a charge when I see good guy Curtis Lazar (with Vancouver) scoring a contract . . . Tweet of the week goes to Sportsnet's Jeff Blair: "Leafs goaltending = Jays bullpen.
#helloAchilles" . . . That bullpen eventually cost Charlie Montoya his job with the Jays . . . Not a really fun week for Toronto sports teams . . . It was a good move for the baseball club though. Toronto is just too darn soft. Too much fooling around and giggling in that dugout . . . Another from Blair: "NHL free agent day is an interesting time to pull the chute on a baseball manager in this city . . ."
Photo: Courtesy Sportsnet
Recommended Articles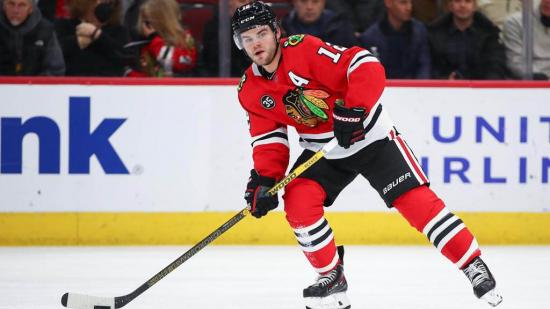 Let me get this straight, did Matt Murray just do what he seemingly hasn't been able to do since he landed in Ottawa?
Read full story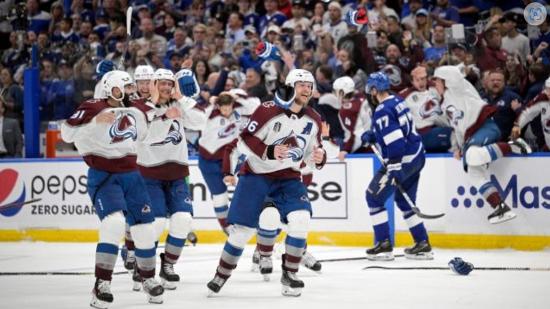 Lots to cover off as hockey melts the ice on another season and has already fired up a jump-start towards the next.
Read full story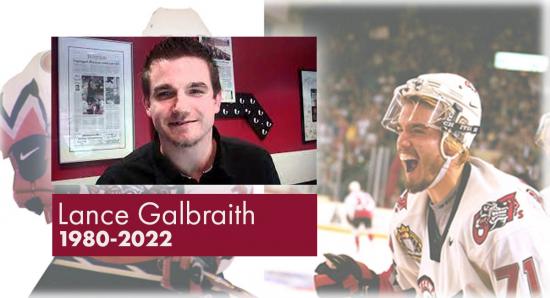 My first season covering the Ottawa 67's for the Ottawa Sun was the first time I met Lance Galbraith.
Read full story
Comments (0)
*Please take note that upon submitting your comment the team at OLM will need to verify it before it shows up below.