Sports
Senators turn the page on dismal season
Senators turn the page on dismal season
Photo courtesy of NHLI via Getty Images
---
The legendary rocker Bob Seger must be reading the Ottawa Senators' collective mind: Turn the Page.
Seger's ditty doesn't have anything to do with hockey, however the message behind the song's title could fit nicely into Ottawa's philosophy.
Because let's face it – the entire 2018-19 NHL season was about as enjoyable for Ottawa as the Whos had it in Whoville on Christmas day.
Consider the slate wiped clean.
The Stanley Cup goes to the St. Louis Blues and some basketball team in Toronto took the NBA title. That all wrapped up the season this past week for professional sports in the wintertime.
Now onto summer activity.
For the Senators and the rest of the NHL the turnaround is a quick one.
This Friday and Saturday the league hosts its annual pick 'em and (hopefully) please 'em festivities, a.k.a. the NHL entry draft.
Vancouver will host what promises to be an intriguing weekend.
Ottawa heads in with a whole whack of picks, including the 19th overall selection emanating from the team's whole whack of trades at the deadline.
For incoming coach D.J. Smith and returning general manager Pierre Dorion, the draft becomes a time to make hay.
Ottawa needs a win here; a big win.
They hold three picks in the top 44 and given the depth of this year's talent base (projected to be large), there's potential for a big splash.
And we're not even simply talking about 'at the draft table'.
That big splash could come via the trade route.
The Senators are one of the NHL's deeper and enriched teams regarding prospects in the system.
Brady Tkachuk made and immediate impact in his freshman year last season.
Thomas Chabot and Colin White showed marked improvement. Maxime Lajoie enjoyed a terrific start before hitting a wall while Christian Wolanin remains a solid prospect. Christian Jaros is a keeper and the book is still out on Rudy Balcers.
Onto the guys knocking on the door.
Logan Brown is practically guaranteed a shot at winning the No. 1 centre slotting; Drake Batherson is likely a Top-6 forward; Alex Formenton's speed (needs to work on his finish) will land him an important role; Filip Chlapik's potential is strong; and Erik Brannstrom (out of the Mark Stone deal) is targeted for a major role.
So – the question being – how do you fit all these bodies into a restricted roster?
Add in the slew of draftees coming out of next weekend and the bet is development camp in Ottawa will be one of the more hotly contested one of its kind in years.
All this budding talent can't remain and germinate on the farm in Belleville for years.
So then, trades anyone?
This could be a pretty active weekend for Ottawa, and let's face it, the team is playing with a royal flush in the prospect's department.
Thoughts, news and notions: Former Senator Erik Karlsson is potentially just days away from free agency and it sounds like San Jose is back in the mix. Something about EK65 heading to New York and the Rangers just sounds right though . . . Elliotte Friedman's always superb 30 Thoughts column (on Sportsnet.ca) had this gem of a line. When the Stanley Cup champion Blues were going through hell earlier in the season, Friedman writes: "Those guys couldn't stand each other, and (head coach) Craig Berube looked like he wanted to kill them all." . . . Since we're poaching Elliotte, he sat down with another former Senator Chris Wideman in his native St. Louis during the final. Wideman had kind words for Ottawa – a rarity indeed these days: "I think the No. 1 thing I learned — that I didn't realize at the time — was how good I had it in Ottawa. When you've been in an organization for 10 years, you know them, and they know you. You show up for the start of the season, the equipment guys take your gear and you know it is in good hands. You go sit in the same stall. You take it for granted. You don't know how important that is until it's gone." . . . Sportsnet will have full draft coverage beginning with the first round at 8 p.m. ET Friday. The network continues on Saturday with Rounds 2-7 at 1 p.m. ET . . . Locally, TSN 1200 will be on the air with its coverage and analysis both Friday and Saturday.
Recommended Articles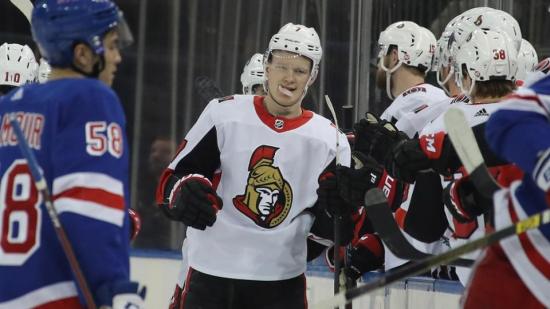 Without Anderson the Senators fall from contention would have been a lot worse.
Read full story
Despite coming so close to their second championship in three years, the team isn't exactly running it back.
Read full story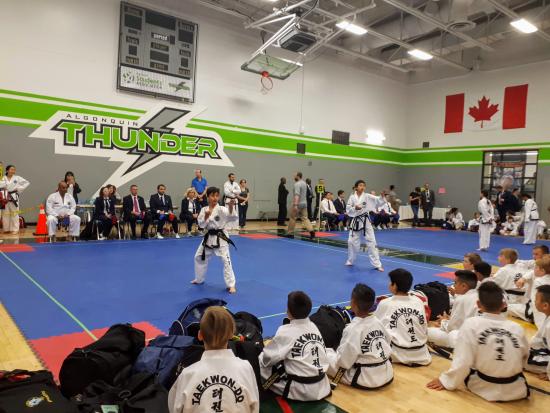 The General Choi's Taekwon-Do Memorial Cup united practitioners of TaeKwon-Do from various countries whilst celebrating the contributions General Choi made to the martial art.
Read full story
Comments (0)
*Please take note that upon submitting your comment the team at OLM will need to verify it before it shows up below.