Sports
Senators working the steps, upwards
Senators working the steps, upwards
Labour Day has come and gone, and for those tiring of summer, the CFL, MLB, tennis, golf and over-long visits from your in-laws, hockey's about to make its return.
As does your charming narrator from over in this corner.
Good to be back at Ottawa Life for – what is it? – a sixth season of NHL coverage? Something like that anyway.
There's plenty to chew on of course, particularly in this end of Ontario where for the first time in eons the locals have a legitimate shot at a playoff spot.
Let's dig in with a tumbler of questions in search of answers.
A STRONG OFFENCE TRUMPS A WEAK DEFENCE?
Some coaches argue that if you have the puck on your stick all the time, you needn't worry too much about defence.
D.J. Smith must love that theory cause he's got an attack in Ottawa that could rival most in the Eastern Conference. That with a blueline that could rival most in the AHL.
WILL THE 'SUMMER OF PIERRE' BECOME THE 'FALL OF PIERRE?'
After the big splashdowns during the draft and around free agency, Ottawa GM Pierre Dorion went dark the next month and change (unless you count inking Erik Brannstrom to a new deal as a big'un. We don't).
The most glaring upgrade required (defence) hasn't been upgraded outside of the graduation of 20-year-old Jake Sanderson to the NHL.
Sportsbetting is now legal in Ontario and you can bet on the likes of the new and improved Sens going the distance this year. These betting websites reviewed by betstation.com are your best bet, no pun intended—or puck in this case.
If Dorion is so replete with prospects, time to spin the wheel, package a few and acquire some savvy in front of Anton Forsberg/Cam Talbot.
It'd be a shame to waste the best years of a talented offence suffering a less-than-average defence.
ARE CONNOR BROWN AND SHANE PINTO TWO FORGOTTEN ELEMENTS IN THE FINAL ANALYSIS?
Not much talk about either.
Pinto is listed and considered a high-level prospect, but a shoulder injury took last year away from him. After winning a ton of collegiate trophies at North Dakota (including defensive player of the year), Pinto's been in the shadows. This will be an intriguing year for the 21/22-year-old centre.
Also seemingly hidden in the shade was the move to send Connor Brown to the Capitals for a 2nd-round pick (2024). While Brady Tkachuk is the heart of the team, Brown was the conscience. If you keep trading away the Mark Stones, J-G Pageaus, Nick Pauls and Browns, you're losing a lot of smarts and drive.
IS THE OTTAWA FAITHFUL LIKE A KID IN A CANDY STORE?
It's been years since there's been anything resembling hope in Eastern Ontario.
When Ottawa landed Claude Giroux the fan base reacted like Daniel Alfredsson rose from retirement. I get it; he's pretty damn good. Keep in mind Giroux turns 35 on Jan. 12th. Just keep it in mind (and I don't care how many Tony Greco workouts you do, 35 is 35).
Still, he's an enormous upgrade and a player that clearly wants to be in Ottawa.
Alex DeBrincat also drew weighty laurels. No age issue here at all and the talent level is also quite high. Understandably there is excitement here. Ottawa's power play could be superb.
WILL THE SENATORS BE QUICK OUT OF THE GATE?
This could be one of those one-day-at-a-time slogans.
Truth is with all the moving parts – Giroux, DeBrincat, Sanderson, Pinto, Brown and Talbot – it could very well take time to put the puzzle pieces into the right slots.
Patience might be tested early on for the over-zealous.
WOULD ANYTHING SHORT OF A PLAYOFF SPOT BE DIGESTABLE?
Nope.
THOUGHT, SEEN AND HEARD: From the sometimes-the-best-trades-are-the-ones-you-didn't-make department: The rumblings had Bo Bichette being the centrepiece of a potential deal if the Blue Jays were to land Juan Soto from the Nationals. Good non-move there T-O . . . Two American League MLB clubs you don't want to tangle with in the post-season: Seattle and Tampa. Scary good and charging hard . . . The Jays have won five straight. If this season goes according to form, the next package of games could be disheartening . . . It's been a summer of Netflix and Amazon Prime in this corner (between walking the dog, Maggie, of course). Loving The Last Kingdom. Don't know how, but landing Erik Karlsson as the lead was a real coup . . . Also picked up former enforcer Stu Grimson's autobiography this summer. Terrific read from an exceptionally intelligent fellow . . . Won't be adding firewood to the Lisa LaFlamme 'blazing scandal' that's had just about everyone with a pen and paper tossing out an opinion. All I know is I worked with Lisa too many years ago at CKCO-TV and she was diligent and dedicated. The end.
Photo: courtesy NHL.com
Recommended Articles
Has last week's win against the Elks energized the REDBLACKS?
Read full story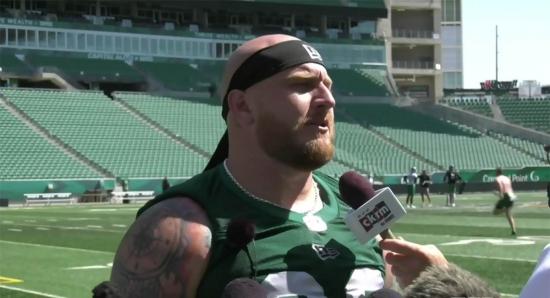 Garrett Marino is back from a four game suspension after an
"incident"
that sidelined REDBLACKS quarterback Jeremiah Masoli for at least 12 weeks
Read full story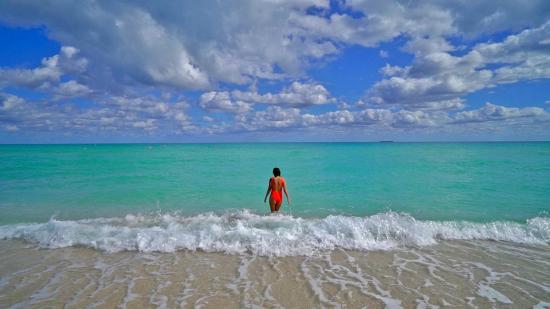 Miami, Martin County, and The Palm Beaches represent some of the best of Florida, whether you're young, old, travelling solo, or with friends and family.
Read full story
Comments (0)
*Please take note that upon submitting your comment the team at OLM will need to verify it before it shows up below.