Sports
Sens empty dust-bin of calamitous past few seasons
Sens empty dust-bin of calamitous past few seasons
"Who is Chris Tierney, Alex?"
It's the type of stumper that'll perplex even the best of Jeopardy champions (even James Holzhauer, me-thinks).
Answer being: This player lead the Ottawa Senators in scoring by a forward last season.
Matt Duchene was long gone to Ohio by the time the year ended, ditto for Mark Stone in Vegas, leaving Tierney as the highest-scoring up-front guy on the roster.
No offence to Tierney who's a capable third-line centre, but he's certainly not the flashiest skater we have seen lead the charge for Ottawa in years past.
However in retrospect, Tierney-at-the-top was the least of Ottawa's problems during the past couple of seasons.
And now?
Time to turn the page.
The Senators' season pitches its tent this Wednesday night on a season that opens in Toronto.
The timing couldn't be any better, could it?
Opening against the Leafs based on the history of the rivalry is one thing but add in the cross-pollination factor and this is pure theatre.
D.J. Smith, Tyler Ennis, Ron Hainsey, Connor Brown and Nikita Zaitsev land in Ottawa courtesy of Toronto; Cody Ceci and big Ben Harpur end up in Toronto.
Cue the parade of guys going to the wrong dressing rooms prior to game time.
So let's have a run up and down the Senators' roster and – as the Rock might say – smell what's cookin'.
GOALTENDING:
Craig Anderson might just be the most active senior in Ottawa this winter.
He's bound to be, if he stays healthy.
Pucks won't be at a premium. The Senator defence is both young in spots and not terribly mobile or tested or proven.
Anders Nilsson earned himself the back-up job after a decent season.
DEFENCE:
See above.
Say what you want about Ceci (and I know you will), but he logged heavy minutes against the opposition's best while in Ottawa and didn't receive much support.
In steps Zaitsev who gave new meaning to 'bunny-in-the-headlights' while with the Buds the past two seasons.
Hainsey brings experience but skates slower than Yoda. Still, he thinks the game well.
Mark Borowiecki is Mark Borowiecki – a sixth of seventh D with not a lot of talent but plenty of heart.
This corner loves it some Christian Jaros. There should be an upswing here. He'll start the year in Belleville.
Keep your eye on Erik Brannstrom. He was the key cog in the Stone deal last season. Brannstrom made the final cut on Sunday.
Of course, there's no mistaking the talents of Thomas Chabot but it's a lot to ask of a 22-year-old to plug all the holes . . . and there are plenty.
FORWARDS:
This my friends is a work in progress, accent on the 'progress' if this franchise wants to take itself out of the bottom three come season's end.
The top line is set with Colin White centring Brady Tkachuk and Brown.
Tkachuk was dynamite in Year 1. He did have Stone on his line for the bulk so goals might be a bit tougher to find.
Brown was a sniper in the OHL and wasn't given much of a sniff with the Leafs given the riches of talent up front. He should see his NHL numbers bounce back closer to that 20-goal plateau he reached in 2017.
Watch for Anthony Duclair who's bounced around from team to team already at the age of 24.
The good news here is there's plenty of potential gold in them-thar hills. Ottawa boasts a solid prospect group that includes Drake Batherson, Logan Brown, Alex Formenton, Rudy Balcers, Josh Norris, Vitaly Abramov, and Filip Chlapik.
Veterans Ennis, Artem Anisimov, Bobby Ryan and J-G Pageau will help keep things on an even keel.
Well, you'd better hope so.
COACHING:
Smith gets an A+ for the pre-season and inspiring energy and confidence in his young tribe.
The players – at least they say as much – love to play for the former Windsor Spitfire tough guy.
This corner thinks he's the right guy for the job at this juncture.
FINAL ANALYSIS:
GM Pierre Dorion talks about this being 'the rebuild' and he's followed through. Signing both Chabot and White to deals gave the fan base something to – finally – get charged over.
The Senators likely won't win a whole heck of a lot this season. They will be fun to watch though.
Dorion has Ottawa on the right track.
Another solid draft, next summer, and the right track continues.
Thoughts, news and notions: If you're starting an NHL franchise, which Tkachuk do you take. Keith doesn't qualify, folks . . . Never seen now-Toronto's Harpur not dominate a fight. In the pre-season, Ottawa's Scott Sabourin matched him knuckle for knuckle in a draw. With Mark Borowiecki's history of concussions, D.J. Smith realizes he needs a someone to answer the bell for his team . . . Round 2 on Wednesday? . . . Because it's Toronto and because it's Auston Matthews explains the hand-wringing and pomp behind his childish act. Imagine if he'd worn blackface? Very few can sweep that one under the rug. Verrrry few . . . NHL clubs were quick to the trigger this past week effectively locking up their restricted free agents (welcome to the dance there Winnipeg). Casting an eye towards next year? How about this list? Max Domi, Mathew Barzal, Alex DeBrincat, Anthony Mantha, Jake Debrusk and Josh Anderson.
Recommended Articles
Despite putting up a fight, Ottawa lost at home to the visiting Edmonton Eskimos 21-16 for the Redblacks' seventh consecutive loss.
Read full story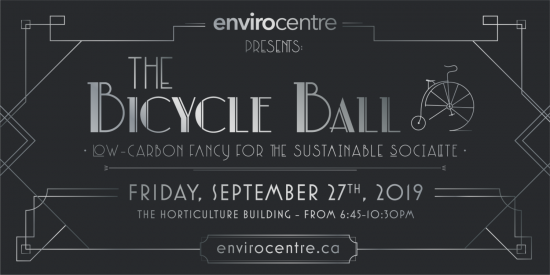 EnviroCentre marks the last day of global Climate Strikes with a party!
Read full story
After over 20-years writing about life in Ottawa, we think we have a pretty good idea of the best of what this city has to offer. In this weekly series, we'll share our picks with you - our top hotels, live music venues, local brews, bands and more. Check, share and discuss #OLMBest every week!
Read full story
Comments (0)
*Please take note that upon submitting your comment the team at OLM will need to verify it before it shows up below.