Sports
Sens go heavy and hard at NHL draft
Sens go heavy and hard at NHL draft
The Palladium Drive Destroyers?
The Frank Finnegan Way Warlords?
The Cyclone Taylor Boulevard Bullies?
You getting all this?
A new nickname perhaps?
One of the prevailing and consistent themes about building a successful franchise is – you just gotta have an identity.
The Ottawa Senators stamp is likely to read something like this: 'We're not a lot on fun to play against.' Period. Exclamation mark.
It sure looks that way as general manager Pierre Dorion went well off the board during Friday night's opening round of the entry draft and picked up crash-and-banger Tyler Boucher with the 10th overall pick.
Boucher, who could likely grab a summer job as a bouncer, is big enough (6-foot-1, 207 pounds) already to fill out an NHL jersey.
Apparently he's mean enough too.
"My game fits right into the NHL," Boucher said to NHL.com. "Watching the playoffs, a lot of teams have skill, but I think the thing they are missing maybe is that hard, heavy-nose game. I think my game fits right into that playoff hockey style and I think it's going to translate well."
Well-respected resource Elite Prospects agreed with the analysis.
"There's no player more physical in the draft class. Sometimes, it's a small nudge, an extra cross-check, or a smart play to cut off the hands. There's also plenty of bone-crushing hits along the boards. His physical game is insane. Perfectly balancing scoring and supporting positioning, he's always a passing option. He's also a crafty shooter, shooting under defenders' sticks or changing the angle."
Sounds like a steal, right?
Well, as my dad is fond of saying: 'We'll see . . ."
Boucher was a reach, for sure. Most draft boards had the right winger going anywhere from the very end of the first round to the mid-2nd round to even the third round (TSN guru Bob McKenzie had him a little higher as the 29th-ranked pick). Ottawa clearly had its own agenda. And clearly you have to give the Senators and their staff breathing room on this one after going 'off the board' on a number of occasions in drafting guys like Brady Tkachuk and Thomas Chabot early.
Especially Tkachuk. Right Montreal?
If you want to go even further back, the rest of the circuit was shrugging their shoulders when the Senators nabbed a guy named Erik Karlsson in 2008 from Vastra Frolunda 15th overall. (Yeah, yeah, I realize the staff make-up was different, but I'll do anything to make a point . . .).
But back to Boucher – who as you probably heard is the son of former NHL stopper Brian Boucher (who, as I recall, I covered in the OHL. Boy, am I old) – I like the gutsy call. This was not a star-studded draft like the one from last year. After the first few top selections it was more a fill-your-need selection process.
Obviously Dorion and new tag-team partner Pierre McGuire feel like the most 'physical' skater in this draft was their guy.
"We're very happy to make the selection of Tyler Boucher," the Senators' general manager Pierre Dorion said to NHL.com. "For us, he's a power forward. He's a guy with great speed and uses his body."
Chris Neil with better hands?
'We'll see.'
Thanks dad.
NEWS, NOTES AND NOTIONS: Man-oh-man, does it ever get better in
The desert? Unlikely in the near future. The Arizona Coyotes are in rebuild
mode again after shipping out captain Oliver Ekman-Larsson to
Vancouver for a bunch of overpaid guys who won't quite signal a
turnaround for the perpetually struggling franchise . . . I love the guts Canucks GM Jim Benning showed with this deal. Yeah, the Ekman-Larsson contract has too much term (he's 30), but he's likely got a good Deal of quality hockey left. I mean it's not like he tired himself playing in a career-full of playoff games . . . You getting the notion this might be it for boy-wonder Kyle Dubas in Toronto? He spoke bravely about how he still believes in his group this past week. He's running out of chances in hand-wringing Southern Ontario . . . For the third year in a row, Ottawa meets the Leafs in the opening game of the season, slated for Oct. 14th in Ottawa.
The league introduced the 2021-22 schedule earlier last week.
Recommended Articles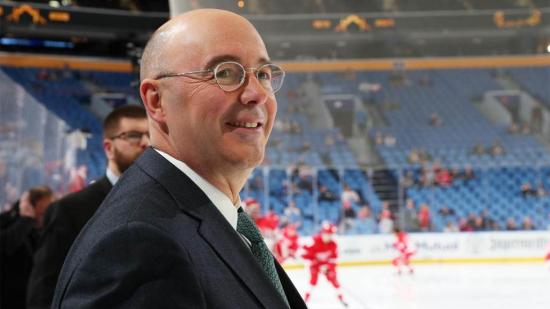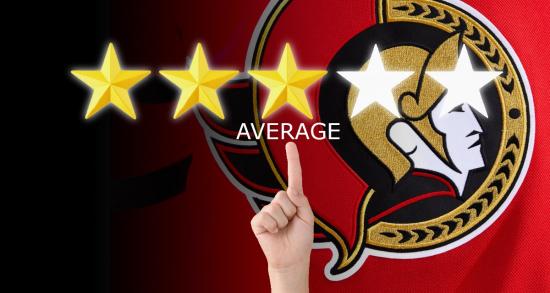 "Please bring this home for your parents to look at ('pick apart,' you mean) and have them sign it and bring it promptly back to your home-room teacher.
Read full story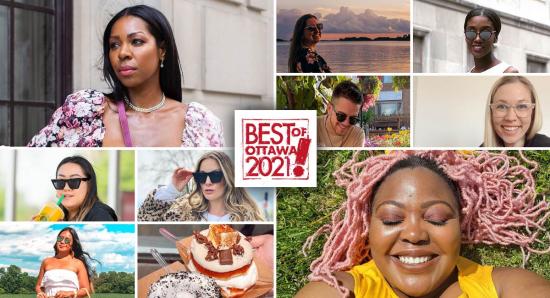 After over 20-years writing about life in Ottawa, we think we have a pretty good idea of the best of what this city has to offer. Check, share and discuss #OLMBest every week!
Read full story
Comments (0)
*Please take note that upon submitting your comment the team at OLM will need to verify it before it shows up below.