Sports
Sens kick into high gear
Sens kick into high gear
ABOVE: Pierre McGuire is the new VP of Player Development for the Ottawa Senators.
The Ottawa Senators are pushing forward in rapid fashion.
The first big move of the early summer (is it actually summer yet?) was the surprising hiring of long-time broadcaster and former NHL coach (he won the Stanley Cup with Pittsburgh as an assistant in 1992), Pierre McGuire as VP of Player Development.
As expected, the move was polarizing. Some love McGuire's brash style; others think just the opposite. Whatever the case, he did make for great radio locally – extremely vocal with his opinions.
McGuire's advantage? Having travelled extensively situated 'between the benches' at NHL rinks for NBC for years, the soon-to-be 60 year old has a hefty scouting resume.
Still, he has numerous detractors, including Montreal Gazette columnist Jack Todd who wrote: "Just when you thought they were on the verge of contention, the Ottawa Senators hired Pierre McGuire. Like the Hartford Whalers before them, they will live to regret it. …"
Oh well.
Up next?
Ah yes, the expansion draft (on July 21st). The Seattle Kraken will be under the same regulations as the then-expansion Vegas Golden Knights were in 2017. The Kraken will pick one player from each team excluding the Golden Knights to cap their roster at 30 players (at least 14 forwards, nine defencemen and three goalies).
Ottawa is in a somewhat enviable position as much of its top-end talent is young and untouchable.
The one area the Senators are likely to get smoked is in goal. Let's face it, Ottawa has a glut in goal and the thinking and belief is it loses one of its two top prospects in Joey Daccord of Filip Gustavsson. If I had a vote – apparently I do not – I'd protect Gustavsson (which they did, as announced on Sunday). Just love his composure and technical game. I see him as a No. 1 in the future. Of course, there's Matt Murray out there as well, but no way Seattle latches on to that long term and rich contract. Murray hasn't had a strong season since 2018-19.
Murray joins forward Chris Tierney, last summer signee Evgenii Dadonov, fellow netminder Daccord and D-man Josh Brown on the 'significant available' list.
(From the trivia file: did you know Murray's goalie partner 10 years ago in the Soo was now Toronto Maple Leaf's stopper Jack Campbell? Fascinating, eh?).
Teams like the Toronto Maple Leafs are going to take a significant hit given the wealthy talent level, especially at forward (see ya, speedy Alex Kerfooot?). The Leafs have to spend their protected – and pricey - list on the Big-4: Auston Matthews, Mitchell Marner, John Tavares and William Nylander.
They're not alone.
A number of the stronger clubs had/have some major decisions to endure.
That's the price (unfair as it is) of success.
Regardless, Seattle GM Ron Francis could parcel together a pretty decent group of skaters come mid-week.
Hockey doesn't go on holiday after the expansion party.
Friday night, it's round No. 1 of the amateur draft. Ottawa, thanks to its late- season surge, will have to wait until pick No. 10 to step up. And don't think this is remotely like last year.
Nope.
Last summer's group was considered one of the best in decades. This year, not so much.
So if you're Pierre Dorion it's likely you will be picking 'the best player still available,' as opposed to sitting back at No. 3 (last summer) and seeing if it's potential franchise-makers Tim Stutzle or Quinton Byfield waiting to tug on the uniform.
Hockey taking a summer break?
Don't bet on it.
Recommended Articles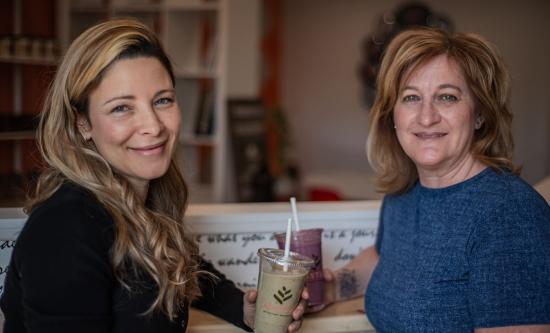 A unique fitness and nutrition business that specializes in helping clients begin their journey of living a healthy and thriving lifestyle is now open in the Glebe.
Read full story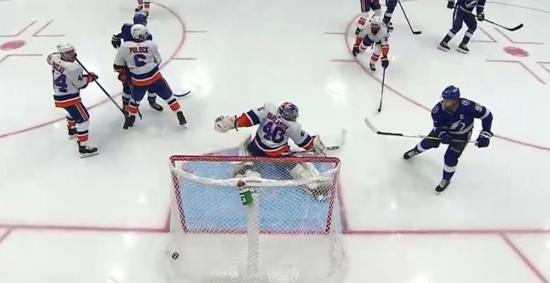 The Islanders might/probably won't get past Tampa but another solid run from a stick-like-glue franchise. They just don't go away . . .
Read full story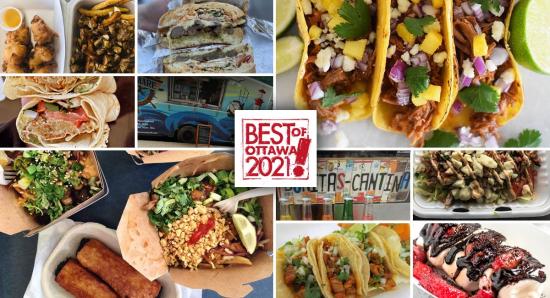 After over 20-years writing about life in Ottawa, we think we have a pretty good idea of the best of what this city has to offer. Check, share and discuss #OLMBest every week!
Read full story
Comments (0)
*Please take note that upon submitting your comment the team at OLM will need to verify it before it shows up below.