Arts & Events
Sesame Street's Sunny Days Bring Winter Warmth to Ottawa
Sesame Street's Sunny Days Bring Winter Warmth to Ottawa
Big Bird, Grover, Cookie Monster and Elmo are all about to step off the screen and onto the stage!
Sesame Street Live brings the beloved television show to life inside the Canadian Tire Centre this Saturday for a dazzling production sure to amaze and delight the young and the young at heart. Make a New Friend will include all the dancing, colourful characters, singing and fun-filled (and furry)  interactive learning we've come to expect from the Sesame Street gang. There may even be a few cookies if Cookie Monster doesn't get to them first.
The show tells the story of Chamki, a new character from India visiting the street from her homeland. There's much to do as she learns how to dance "The Elmo Slide", samples some cookies from the googly-eyed blue monster and sings along with Abby Cadabby, the street's resident fairy-in-training. With all these distractions, however will she get to the list her good friend Grover has planned?
Hot yoga anyone?
"I was excited about bringing the character of Chamki to the team. We were looking to create an international character for the story, so I went through some of the characters from international Sesame productions. Chamki – a young, spirited girl from India – jumped out at me. The team agreed, and the selection of Chamki really shaped the show," show producer Nicole Wood tells Ottawa Life.
Though the youngsters are the main focus of the production, adults will enjoy the little references only they would get especially in the show's song parodies of "Hot and Cold" and "Moves Like Jagger".
Creators of the live experience knew that they had a lot to live up to being hard pressed to find anybody who hasn't been touched in some way by Sesame Street. Make a New Friend has been in development since 2012 having gone through multiple script drafts to ensure the quality parents and wee ones know and love would live up to expectations. Sets were built, voices recorded and just over four weeks of rehearsals took place before the street came alive before its first audience.
"While the show has had four decades on the air, every couple years the show has a new theme, segment, or curriculum focus. We adapt that into our tours, keeping some key educational content, while still making it a toe tapping musical. We have the challenge to keep the tours new and different for our audiences, but we also have the great benefit of a TV show with such a long history and place in our pop culture," Wood says adding how she still adores seeing both kids and adults laugh at the same jokes.
Wood now has cherished memories of the show both as a child and an adult. She met her husband while on tour with Sesame Street Live. She says this production has been one of her favourite tours to work on. Listen carefully and you can even hear her in show. She's the voice of one of the chicken puppets.
"My singing background still comes in handy," she laughs.
We had a chance to chat with Elmo, Grover, Cookie Monster and Big Bird (as well as their thespian counterparts) about what it has been like working on the show.
Ottawa Life: In Big Bird, you probably take over one of the most iconic characters from the show originated by Caroll Spinney. How do you approach a role with so much history?
Tommy Bennett (Big Bird): Big Bird has always been my favorite character as a kid. I've always loved the color yellow and being the tallest kid in class played a major role. I grew up with the knowledge of big bird through the episodes. As I grew older, I truly came to appreciate Big Bird's individuality and leadership. Caroll Spinney is such an inspiration because of his many talents. Watching "I am Big Bird. The Caroll Spinney story" has had an impact on me to continue what he started.
Cookie Monster has always been such a popular one with kids. My nephew loves him! What do you feel the appeal is?
Daniel Huerta (Cookie Monster): Well I know that one thing is his character is so hyper which is a good thing for those high energy kids and he's a blue colored character which is appealing to boys and blue is such a "cool" color which makes the eyes of kids feel a little more at ease already. Plus the fact that his favorite food is cookies and I don't know one kid who doesn't like cookies even a little bit. He's always very very very nice and loves to be with everybody!
Elmo is still probably the most popular character on the show. What is it like performing him for a live audience?
Allie Fogel (Elmo): It's incredible! The audience's energy is infectious. I can't help but smile looking out into the crowd and seeing so many families enjoying the show and dancing along. Elmo is such a loved character and so fun to portray- it's the most wonderful feeling. I think Elmo's compassion, innocence and love for everyone and everything speaks greatly to both children and adults alike. He's that bright ball of energy that lights up a room and that laugh of his is absolutely contagious.
Grover has a pretty big role in this production. What would you say are some of the most important things the character learns as well as teaches in this show?
Miranda Margo (Grover): Sesame Street Live! "Make A New Friend" has a couple different important messages throughout the show. I think my character, Grover, learns that as long as you're with someone you care a lot about, it doesn't matter what you do! Just spending time with the people you love can be the best way to spend your day and make you feel so special!
How do you feel the show translates to the live experience? 
Allie Fogel (Elmo): I think Sesame Street translates so naturally into a wonderful live experience. Our show, "Make a New Friend," teaches valuable lessons that reflect the same ideals you would see on TV while offering an "up close and personal" stage experience. Characters come into the audience, dancing is encouraged and we love when everyone sings and claps along. It's truly a fun time that greatly compliments the television show. Sesame Street Live is also the perfect way to introduce kids to their very first live theater experience.
Can you tell me what goes into putting a show like this together from the performers point of view?
Allie Fogel (Elmo): A lot of hard work and determination goes into creating a Sesame Street Live show. We are constantly rehearsing and have a whole team of talented cast and crew members who work tirelessly to ensure that the show is the best it can be. It's a very fun and rewarding process!
Miranda Margo (Grover): From the performers view, preparing for a Sesame Street Live is a intricate process. A lot of work goes into the show in every aspect: the effects, the story telling, and especially bringing the Muppets to life. Also, it is important to be able to have a 4 year old understand all the little jokes and lessons in the show, as well as a parent, while still entertaining the both of them and keeping the show fresh and fun! There are many hours put into perfecting the show and getting it performance ready with rigorous technical rehearsals for the cast and the crew, but getting to perform the final product for audiences is the best part of the process!
Daniel Huerta (Cookie Monster): One of the coolest about performing for a show like this is just the loud music, the lights the effects it gives off and the crowd, the energy feeding off everyone it's just a huge rush and the fact that I'm doing something I love and to be financially blessed to top it all off. And again the lives we're making is just awesome.
What do you feel is the legacy of Sesame Street and how is that being carried on in the live show?
Tommy Bennett (Big Bird): I feel the legacy of Sesame Street is "Learn, Love and friendship." I love the message that Sesame Street gives to the world Sesame Street teaches everyone wonderful lessons through music and comedy. I personally still learn lessons through Sesame Street today.
Daniel Huerta (Cookie Monster): I feel the legacy of sesame is to keep kids smiling and educated and knowing right from wrong in a friendly way, and for them to see iconic characters do so makes it that much easier for them!
Performing for children has to be a very rewarding experience but what do you feel YOU learn from working with youngsters? 
Miranda Margo (Grover): Performing with Sesame Street Live, not only do you get to bring timeless characters to life, but you get to watch audiences live through their childhood. Getting to perform for young children is so much fun because you really are bringing some of their favorite characters and heroes to life! Sesame Street is all about learning, so to be able to help teach children and make them smile is an awesome feeling. Also, it is so much fun to watch parents get just as excited as their child to see one of their favorite childhood characters. Getting to watch families bond over something so fun and knowing I helped be a part of that is awesome!
What's one of you most cherished memory of Sesame Street?
Allie Fogel (Elmo): Along with watching the show as a kid, I'll never forget when my grandma gave my cousins and me a "Tickle Me Elmo" toy. We laughed for hours and hours! When I landed the role of Elmo in Sesame Street Live, my aunt reminded me that she still has it in her basement after all these years. Priceless!
If you could have met Jim Henson, what would you say to him?
Tommy Bennett (Big Bird): If I could have met Jim Henson, I would thank him. A simple thank you for impacting myself, my family and the world.  
Miranda Margo (Grover): If I had to opportunity to meet Jim Henson, I think I would just thank him for creating such a relatable world full of Muppets. There is so much diversity between all the characters on Sesame Street, and I think that gives everyone today someone they can relate to, which is why Sesame Street has stuck around as long as it has. It's so much more than just a television show.
Recommended Articles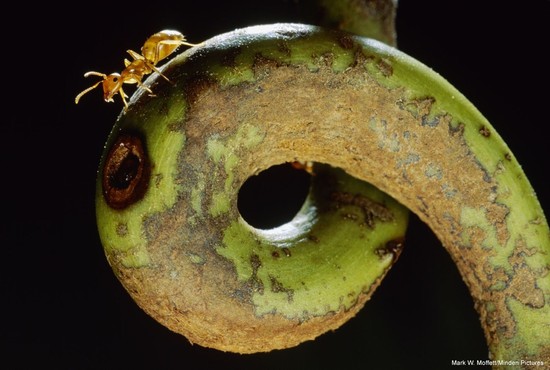 Ants are everywhere. Though small in size, they form complex societies and dominate their ecosyste...
Read full story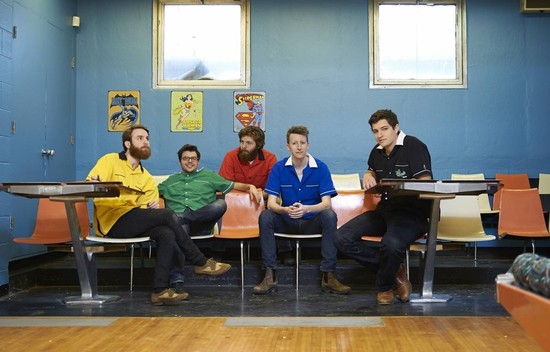 Union Duke's soaring vocal harmonies and throbbing beats have enlivened hearts and dance floors ac...
Read full story
For the 16th year in a row, the Canadian Film Institute (CFI), The Israel Culture Forum, and The Embassy of Israel in Canada have come together to host the Israeli Film Fest.
Read full story
Comments (0)
*Please take note that upon submitting your comment the team at OLM will need to verify it before it shows up below.