Sports
Sexy choices are slim as NHL playoffs head toward Round 2
Sexy choices are slim as NHL playoffs head toward Round 2
Photo courtesy of NHLI via Getty Images
---
Fans of the English Premiership have a nice touch when asking it: "Who's your side?"
Meaning: "Who are you rooting for . . . who's your team?"
At the National Hockey League level it's a question that bears a certain special meaning at this time of year; and especially, well, THIS year.
After the calamitous and catastrophic crushing of several NHL playoff favourites, as well as Canadian teams, in the opening round (which concludes this week) many are left wondering which 'side' to pick as a new team to root for.
Gone are the regular-season record-setting Tampa Bay Lightning; the bookies best bet to take home the Stanley Cup.
Gone too are Canada's favourite choices (you'd be hard-pressed to drum up a lot of rah-rah for the Toronto Maple Leafs . . . unless you're a card-carrying member of that Nation) to go a long way in Calgary and Winnipeg.
And there was legitimate optimism involved with those two.
The Jets were close last year, and the figuring was with the key addition of big Kevin Hayes at the trade deadline and the further maturation of stopper Connor Hellebuyck, the door was wide open for a Winnipeg parade route come June.
Wasn't to be, was it?
Ditto for the Calgary Flames.
Our friends in Alberta ripped through a regular season that saw them finish a full six points clear of San Jose for top spot in the Western Conference.
The Flames sported a new, savvy head coach in Bill Peters, a Norris Trophy favourite in Mark Giordano and an MVP thoughtful in Johnny Gaudreau.
But the Flames flamed out and couldn't find an answer, any kind of answer, to deal with the best player (so far) in the post-season in Nathan MacKinnon.
Game over and season over in five games.
So, Mr. and Mrs. Hockey Fan, the sexiest players seem to be out of the game right now (gutting the majority of fantasy playoff pools with it).
Who's your side?
The upstart New York Islanders (a personal favourite)? The ridiculously surprising Columbus Blue Jackets?
How about the team that always seems so close but ends up far away in the St. Louis Blues?
The quick-attack Colorado Avalanche?
One thing is a certainty here: Even if the model, venerated franchise favourites are relegated to the sidelines at this point, the second round promises to be anything but dull.
There are some intriguing storylines ahead, just not the ones we expected a few short weeks ago.
NEWS, NOTES AND NOTIONS: Puck-over-the-glass,head shots, checking from behind, goaltender equipment, now goaltender interference. Pick a year, any playoff year, and you're bound to find a 'cause celebre.' This season's blue-plate special is goaltender interference of course. Justifiable hand-wringing? You bet . . . . . Which playoffs are more entertaining, the NHL's or NBA's? It's kind of a reverse for me: The NHL's first round is generally the most entertaining of the four rounds (and it can tail off from there) whereas the NBA generally starts slow until the Finals hit . . . Not sure what happens now in Winnipeg but that was an enormous disappointment for a team clearly targeted for the big prize. Can't see wholesale changes to be honest. Would be worried about the 'want' element. St. Louis simply wanted this more. Head coaching issue perhaps? . . . Speaking of which, tip of the hat to column favourite Craig Berube who turned a last-place team in early January into a Cup contender . . . The Blues were the seventh team since the expansion era (1967) to go from last in the league after Jan. 1st to the playoffs . . . Is this much rest a good thing for the Columbus Blue Jackets? While it's good to get some time off during this grind, too much can whip the wind right our of your sails . . . GM Doug Armstrong to AP: "It was the perfect storm in a positive way that we had an experienced group of players that were embarrassed. Craig simplified his message, which I think for a veteran team is appreciated, and then they responded to the embarrassment I think that they were feeling and we were feeling as an organization." . . . Precarious times in Pittsburgh. Do you continue to ride hard on your legitimate super stars who are another year older, or think rebuild/restructure? Given that your top guys are named Crosby and Malkin, I opt for the former . . . What to do in Calgary and Tampa? Live and learn. Both got a spanking and reminder that the regular is season is just that – regular; the playoffs are far more. Regroup.
Recommended Articles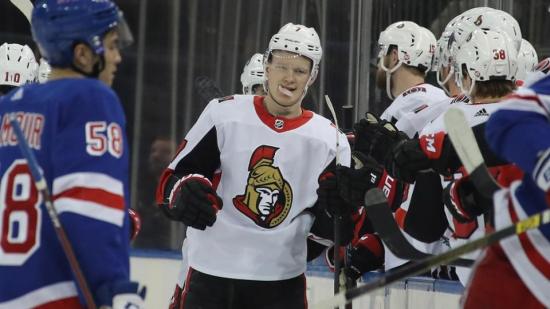 Without Anderson the Senators fall from contention would have been a lot worse.
Read full story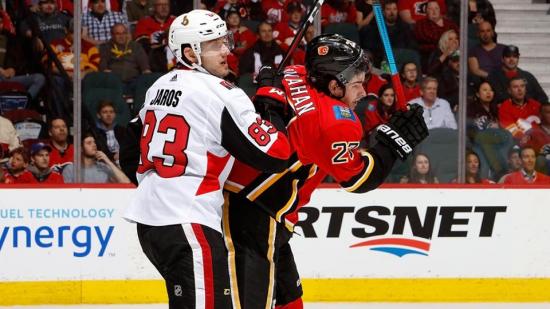 Ottawa fans like to poke the Leafs. Right, I get it. But the owner? Embarrassing. Truly embarrassing.
Read full story
Local Canadian pro cyclist talks championships and challenges as he races towards finish lines across the globe, with his Everest being a gold medal at Tokyo 2020.
Read full story
Comments (0)
*Please take note that upon submitting your comment the team at OLM will need to verify it before it shows up below.