Sports
Shanaplan in Toronto heading for the dumpster
Shanaplan in Toronto heading for the dumpster
You really, truly don't have it all that bad Ottawa.
Check out the guys down the highway.
No, not Montreal.
Head in the other direction.
For all the mea culpa's running through the nation's capital the last three years, at the very least there's some semblance of direction. It might not be a perfect plan, and it might not ever garner a Stanley Cup, but it's a plan.
In Toronto?
The plan there has morphed into futility.
What's the saying: "Want to make God laugh . . . make a plan."
Hi there, Kyle Dubas.
Hi there, Brendan Shanahan.
Hi there, MLSE.
This isn't a chicken-with-its-head-cut-off evaluation, this is the reality of 3-4 years of rebuilding that's resulted in pending disaster.
The bottom line, Stone Cold, is that the Leafs are not a Stanley Cup contender. That in a year where they should be.
What's particularly galling if you're a fan of the blue-and-white is the long foreheads there still believe this collection of coaches and players can get the job done.
The laundry list of problems starts with the team's head coach.
Mike Babcock might have been a genius hiring in May 2015. In October 2019 he's a colossal albatross around the Leaf's neck.
He's overpaid, for one (not that team ownership has any difficulty doling out the shekels). More to the point, it sure would seem, the ever-overly-self-confident Babcock has lost the dressing room.
Star Auston Matthews starts each season the same way: like a house on fire. But after a couple of weeks of Babcock-isms, Matthews loses his zeal.
Enormous disconnect there.
That's just the tip of the trouble.
For all Babcock's inabilities, general manager Kyle Dubas trumps.
Dubas grossly overpaid holdout William Nylander then turned around a year later and overpaid Mitchell Marner.
In unrelated moves, Dubas signed Jason Spezza only to see him sit in Babcock's doghouse even prior to Game 1 and lost valuable PK-man and team guy Connor Brown.
The acquisition of the offensively gifted yet soft Tyson Barrie was seen as an upgrade. Barrie's great with the puck but not without it.
Which brings us to the 'elephant in the dining room,' which has become to look more like the 'elephant sitting in your dining room chair': the toughest guy on the Toronto Maple Leafs is the stick boy.
Dubas appears to be the type of kid who turns off the fighting option on his PS4 NHL game. He would turn off the 'hitting' function too if it was possible.
Toronto is not hard enough, big enough or assertive enough to compete when it counts. (Cue the broken record from this corner.)
That's Dubas' doing.
A small example – he gets giant Ben Harpur from Ottawa this summer. This the Harpur that stood up for his Senator teammates six times last season (and didn't lose a battle).
Toronto did not have a single skater stand up for either Matthews or Barrie this past weekend when they were pasted with high hits.
Pretty sure Harpur would have least challenged Brenden Dillon or Jeff Petry.
Problem is, Harpur's playing in the AHL, not the NHL for Toronto. He wasn't there to – at the very least – give a glower or two.
For those who poo-poo the toughness argument, you can't poo-poo the economics.
The Leafs are hard against the salary cap. The Leafs are also excessively top heavy.
Between Matthews, Nylander, Marner and John Tavares, Toronto has committed nearly half its cap room.
It's going to be a perpetual financial juggling act in Toronto for a very, very long time.
And for the Maple Leafs, doesn't it just look like it's going to be yet another very, very long summer ahead.
Thoughts, news and notions: No this isn't the all-star break, but one might think so as Ottawa plays just one game this week – next Saturday against Brad Marchand and the Boston Bruins . . . The schedule has been anything but consistent. This past seven days the Senators played four times; next week not so much . . . For a guy rumoured to be trade fodder, J-G Pageau has been one of Ottawa's more consistently positive skaters this young season. Although when you think of it, that's not saying much . . . Don't get all the hullabaloo over outdoor games, or Classics as the NHL calls them. Been there, done that too many times to make these close to unique . . . Will Ottawa's marketing department which coined the season slogan, "The Kids are Alright," need to change the mantle to, "We're Seeking Another Veteran Forward Like Namestnikov?" Judging by the talk surrounding the club the past few weeks, might be a smart move . . . On a rainy, cold, wind-swept Sunday night/afternoon a lot of us made the wise choice to stay inside, grab a blanket and see what's on the TV. Taking a side-dart away from sports to close out this week's column, one of the shows that's grabbed my attention is Season 2 of Castle Rock. It's loosely based on Stephen King's cast of characters from his many, many good reads (I am a huge fan of his writing; he's hugely underrated). Season 1 was bizarre and misguided, but No. 2 is dynamite so far (the storylines are completely different season by season). Tim Robbins (Shawshank Redemption) returns to the King front as does one of King's more notorious characters, nurse Annie Wilkes (played so very well by Master of Sex's Lizzy Caplan. She's a dead-wringer for Oscar winner Kathy Bates' intonations and phrasing). If you're a King fan you're sure to get a kick out of references to Salem's Lot, The Body (short story developed into Stand by Me), Misery and potentially others. Give it a shot if you dare. Oh, and Happy Halloween! . . . Best Halloween movie ever? Halloween.
The week ahead:
Saturday, Nov. 2: Ottawa at Boston (7 pm)
Recommended Articles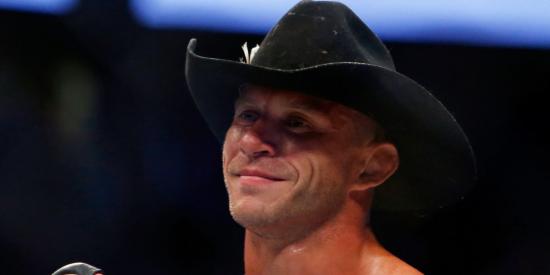 The fact that this event will be in the Canadian Tire Centre is a testament to the passion of the UFC fan base in Ottawa.
Read full story
SENATORS: A Week in Review is a weekly column looking back at the week in Ottawa Senators hockey written by #OLMSports Dave Gross.
Read full story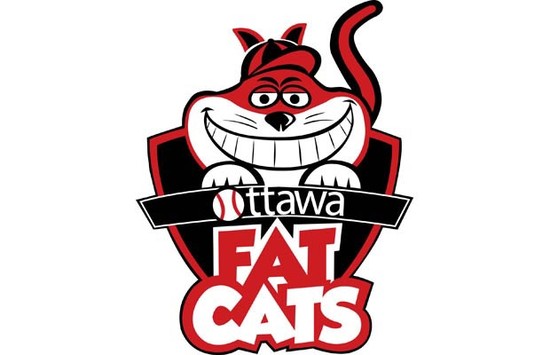 For the first time since 2003, before the Ottawa Lynx left town to become the Lehigh Valley IronPigs...
Read full story
Comments (0)
*Please take note that upon submitting your comment the team at OLM will need to verify it before it shows up below.