Reviews
"She-Hulk: Attorney at Law" has enough cameos to keep audiences intrigued.
"She-Hulk: Attorney at Law" has enough cameos to keep audiences intrigued.
Synopsis: Jennifer Walters navigates the complicated life of a single, 30-something attorney who also happens to be a green 6-foot-7-inch superpowered Hulk.
Director: Kat Coiro
Stars: Tatiana Maslany, Mark Ruffalo, Jameela Jamil
---
Before we discuss She-Hulk: Attorney at Law, we need to understand our openness to change. How do you feel about change?
For example, we have all seen the rise of self-checkout machines in stores. Many of us prefer using them as they can be quick and convenient, but some people have taken the 'I don't want the cashier to lose their job' stance. What they are really saying, in most cases, is 'I don't like change.' When a new hire proposes a different way of doing things, someone usually says, 'But that's not how we do things here?' Again, the fear of change. When it comes to movies, Star Wars: The Last Jedi was a box office success, but it wasn't widely loved because many didn't like what they did with Luke Skywalker's character — fans didn't feel comfortable adapting to the changes.
If you are someone who doesn't like change, you are not going to like She: Hulk Attorney at Law. I have had the opportunity to see the first four episodes and while I won't review a show unless I've seen an entire season, consider this my reaction to what I have seen; of course, this is spoiler-free.
The reason I went on a rant about change is that you see very quickly that this series is different. At least, I think so. With no reference to any 'She-Hulk' comic book, the way I have looked at the Hulk character is a guy who gets mad, turns green, smashes things, and then reverts back with a 'what have I done?' complex. In Avengers: Endgame, we saw a different kind of Hulk. Mark Ruffalo portrayed him as more of a blend between the two. He was big and green but carrying on normal conversations; no grunting, no 'Me Hulk . . . I smash' banter. He was someone who could have even hosted a poetry night.
The old-style Hulk is not what you're getting in this series. You are getting a female version of the Avengers Endgame edition. For the first episode, I wasn't sure if I would like it. You have a great actress in Tatiana Maslany, and all you're doing is essentially giving her the Avengers Endgame 'Hulk' treatment . . . ok.
We meet Jennifer Walters (Maslany), cousin of Bruce Banner. After an accident, her blood mixes with his and now, wouldn't you know, she has special powers too. She is a lawyer (in case you didn't figure that out from the title) and is hired by a firm mainly because of her powers.
Now, in many ways, this show is an advancement for superheroes. Remember in Iron Man? Initially, he kept his identity a secret. Well, not here. Everyone knows who she is, so watching her navigate that aspect of her life is interesting.
The show's writing is a good mix of action and fourth-wall-breaking humour.
Maslany is a great addition to the Marvel Cinematic Universe. Many will know her from Orphan Black, but I loved her in what I call Nicole Kidman's best movie, Destroyer.
Often when I review shows and movies, I think of the intended target market. The superhero fan base is a hard one to satisfy. For this, I thought of another fan base, parents with daughters who want to show them female superheroes in the MCU. And while Marvel/Disney is making strides, there is still work to be done.
She-Hulk adds another option. I can't say if it's the best option, but the show is entertaining.
While I find it difficult to judge a show from a few episodes, I am intrigued to see what happens next. After the first few episodes of Wandavision, I was lukewarm, but after the twist, I was all in. That being said, you really need to see an entire season to have a solid opinion.
I am confident that those who don't like change won't like this show and will write it off, and that's ok, to each their own.
But for the rest of you, go in with an open mind and see where this goes. Remember, this is Marvel, and they may not always hit a home run, but they don't distribute terrible content either.
Each episode is 30 minutes long, give or take; the story makes sense, and there are enough cameos to keep audiences intrigued. I love how these shows and movies blend so well together.
Initial verdict on She-Hulk: Attorney at Law: I'll need a continuance to render a proper verdict, but for now, I'm excited to see where this goes.
---
Watch the series trailer:
Recommended Articles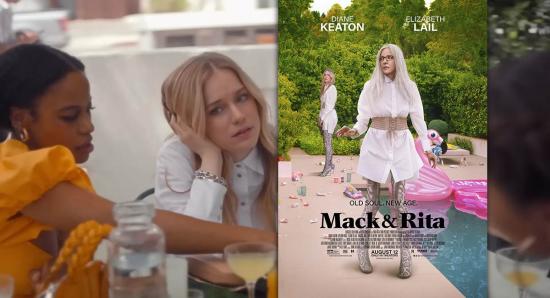 I shouldn't like Mack & Rita because we have seen many incarnations of this film
Read full story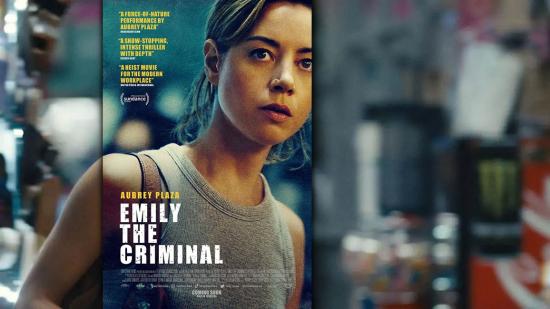 As Emily goes deeper into this world, she gets increasingly mixed up with people she may not necessarily want to be in cahoots with.
Read full story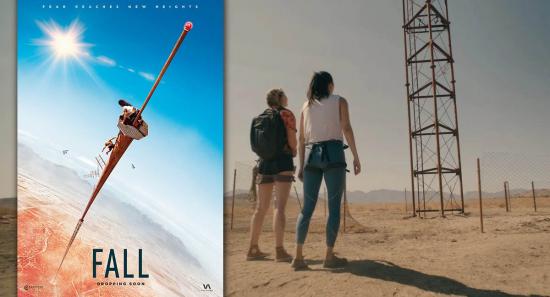 After they climb 2,000 feet to the top of a remote, abandoned radio tower, best friends Becky and Hunter find themselves stranded with no way down.
Read full story
Comments (0)
*Please take note that upon submitting your comment the team at OLM will need to verify it before it shows up below.