Sigh Erik, sigh
Photo: via senators/news/sens-beat-pens-to-get-back-into-win-column/
Erik Brannstrom must feel a lot like that shy little kid who gets selected last for a game of pick-up football. Nobody really wants him but he's the last kid standing.
Sigh Erik, sigh.
Look people, it's not like he chose this path. He wasn't the one who decided to morph into the 'centrepiece/savior' in the trading of all-pro Mark Stone (that's on general manager Pierre Dorion). He wasn't the one who chose to be but 5-foot-9 (on a very good day). He wasn't the one to choose to be relatively quick, but not quick enough to avoid absorbing monster, bone-smushing hits.
Sigh Erik, sigh.
He also doesn't belong to the club that apparently doesn't want him to be a part of . . . that would be the Ottawa Senator management and coaching staff choosing that route.
That much is abundantly clear. Coach D.J. Smith would rather entrust guys like Josh Brown and Michael Del Zotto than the 22-year-old former Vegas Golden Knight. The coach would rather dress Scott Sabourin in the lineup than Brannstrom. All three choices are bad ones by the way.
And let's face it, Brannstrom's seen more trips to Belleville than the Ottawa 67's back in the day. (Here's hoping he didn't have to endure eating at Sneaky Pete's in the lovely Quinte Mall, but then again that's another story for another day . . .).
Brannstrom's misfortune isn't limited to dealing with an organization that seemingly doesn't appreciate his talents. This past week the defenceman suffered another long-term injury, and the timing could not have been worse. He was playing some very decent hockey in match-ups with the Boston Bruins and Los Angeles Kings when a freakish puck-off-the-glove ended up breaking his hand. On Friday, following the Kings game, it was determined he'd be on the shelf for 6-8 weeks, but perhaps even longer.
"It's unfortunate," said Smith to the media. "I thought he played some good games, he moved the puck well, but it's just one of those freak things. We'll have to move on without him."
Look, Brannstrom is by no means the savior here in Eastern Ontario, but he could be a nice piece. One of Ottawa's biggest flaws – and there are many – is transitioning the puck efficiently out of its own zone. At the very least, Brannstrom is a load better than what they've got floating and stumbling around on the blueline currently.
Maybe when he gets back from this latest setback – he had major wrist surgery just a couple of years back – the Senators' staff will give him a proper shot.
Then again, maybe he'll just continue to be that shy little kid picked last.
Sigh Erik.
THOUGHT, SEEN AND HEARD: Thanks to the condensed schedule (Winter Olympics), my guess is the league had no choice but to keep the Senators playing regardless of The Walking Dead look of the roster . . . That Olympic break for the NHL runs Feb. 7-22 . . . It took about five seconds for the old 'if this was any team other than Ottawa, the NHL would've postponed those games!' . . . Never change Ottawa Fan. Never change . . . Ottawa's Tyler Ennis is not the biggest guy, but a keen hockey sense has kept him employed in the NHL for years. Watch him and learn . . . As the boys on TSN TV pointed out Sunday, Calgary's success so far this season is thanks to pace and arduous work . . . Surprising that Daryl Sutter is the coach over there? . . . From the realm of ridiculous: People are already actually debating whether Tim Stutzle was the wrong pick in 2020 and it should have been Lukas Raymond in Ottawa, not Detroit (Stutzle was picked No. 3, Raymond No. 4). Haven't heard anything that silly since Leaf-haters declared Auston Matthews was a blown pick over Winnipeg's Patrik Laine in 2015 . . . Funny how those people and their poor vision have suddenly turned invisible . . . Both Stutzle and Raymond will be just fine thank-you . . . Willy Nylander has been quite a story early on in Toronto. The guy has grown as a player . . . Average attendance so far in Ottawa is very weak. Only Buffalo (7,921) draws less bums-in-seats than the Senators (11,352). Oddly enough, given their standing, the Montreal Canadiens (19,572) lead the league . . . The Sabres situation is indeed grim. A certain sellout is having the Leafs in their barn, but that certainty washed away this past Saturday night when more than half the arena was empty . . . As a casual fan of pro wrestling, thank heavens for upstart(ish) AEW and Tony Khan who's putting the camel clutch on Vince McMahon and his foundering WWE operation. WWE has become stagnant and painfully redundant . . . As a young 'un, I grew up in Montreal, a wrestling mecca with Grand Prix Wrestling being the star. Don Leo Jonathan, Edouard Carpentier, Andre the Giant, the Leduc's and the Vachon's were the stars. Genuine fun.
SENATORS WEEK AHEAD:
Tuesday, Nov. 16: Ottawa at New Jersey (7 pm)
Thursday, Nov. 18: Nashville at Ottawa (7 pm)
Saturday, Nov. 20: NY Rangers at Ottawa (1 pm)
Recommended Articles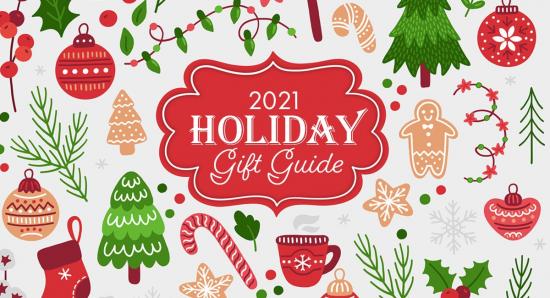 The holidays are fast approaching. OLM's gift guide will help you find the perfect present for everyone on your list!
Read full story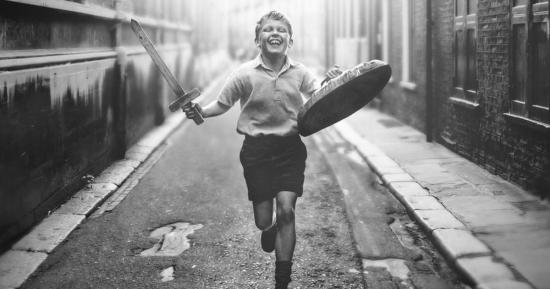 TIFF 2021 People's Choice Award winner, Belfast is a love letter from director Kenneth Branagh to his beloved hometown.
Read full story
After over 20-years writing about life in Ottawa, we think we have a pretty good idea of the best of what this city has to offer. Check, share and discuss #OLMBest every week!
Read full story
Comments (0)
*Please take note that upon submitting your comment the team at OLM will need to verify it before it shows up below.