Best Picks
Simple sleep solutions for hot summer nights with Simba
Simple sleep solutions for hot summer nights with Simba
Summer is all fun and games until it's time to rest, and there is nothing worse than a relentlessly hot summer night. The heat becomes unavoidable. You wake up the following day with a headache, exhausted from a night of tossing and turning–sleepless.
While everyone is rushing to the nearest home store to buy marked-up, back-ordered AC units, there are simple at-home solutions to keep your nights cool and your rest deep.
Hope Bastine, a leading psychologist, mindfulness expert, and resident expert for sleep technology firm Simba, stresses the importance of finding quality rest on hot summer nights.
She provided OLM with tips to help you keep your bedroom cool during the hot weather.
1. Keep drapes and windows closed.
To reduce the temperature in your room, keep windows and drapes closed throughout the day. This simple preventative measure stops the outside heat from entering your room. Once the sun sets and the temperature drops, you can open the windows again for fresh air and a cooler breeze.
2. Wear cotton.
Pyjamas will make or break your summer sleep. Loose-fitting, well-ventilated cotton pyjamas are best at keeping you cool. On the other hand, synthetic materials will cling to your body at night, while cotton fabrics will absorb moisture and help wick sweat away while you sleep.
3. Prepare ice packs.
Keeping ice packs ready to cool your body temperature is a go-to solution when you wake up in the middle of the night groggy and grumpy. Placing ice packs on your wrists, forehead, or the back of your neck cools your body temperature by targeting high-blood flow areas. Alternatives include cold soft cloths or cut strips of an old towel.
While it may not be a long-term solution, the process will quickly cool you down so you can get back to sleep.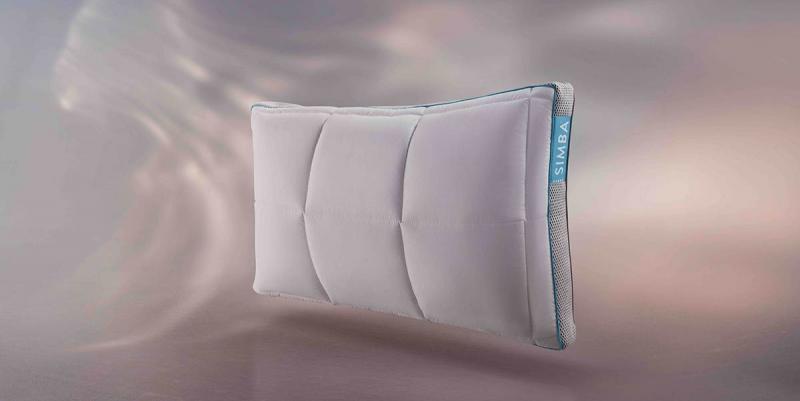 4. Flip your pillow or get one with cooling technology.
We all know that flipped-pillow feeling and the momentary respite from resting your head on the chilled surface. So, when the night is warm, don't forget to flip your pillow.
The pillow flip, however, never lasts long. Consider choosing a pillow with cooling technology. The Simba Hybrid Pillow, available for $199, uses temperature regulating technology inspired by the space suits worn by astronauts. Stratos technology regulates your body temperature by actively absorbing and releasing heat during the night for a longer-lasting sleep.
5. Makeshift air conditioner.
When the AC unit you've had for years finally kicks the proverbial can, you may not have it in the budget to buy a new one. Sleepless nights call for creativity and a makeshift air conditioner. Put some ice in a shallow baking tray, pan or bowl and place that in front of your fan. If needed, try propping your ice contraption on a stool or chair.
6. Embrace a quiet night and increased airflow with a fan.
Investing in a cooling fan or quality AC unit will go a long way to increasing airflow in your home, and even if you are a light sleeper, there are quieter fans available.
7. Invest in a cooling mattress.
Memory foam is warmer than standard foam, increasing with heat levels in the summer months. Investing in a mattress with cooling technology will help regulate your nightly body temperature.
Simba's Hybrid 2500 Mattress is a cooling mattress that uses climate control technology developed from body profiles of over 10 million people. The Hybrid 2500 offers dual spring and foam layers containing natural cooling balms and a grooved supportive base to ventilate and cool the mattress.
The same technology that worked to keep the mattress cool in the summer is also designed to release heat in the winter, solving your sleep needs despite the season. The Hybrid 2500 starts at $949 with ten years warranty and a 100 nights Comfort Exchange Guarantee.
8. Stay hydrated throughout the day.
Studies have proven that dehydration may be correlated to poorer sleep. Especially in the summer months when you are more active, ensure you stay hydrated. Maintain hydration throughout the day, and make a glass of water your go-to drink of choice.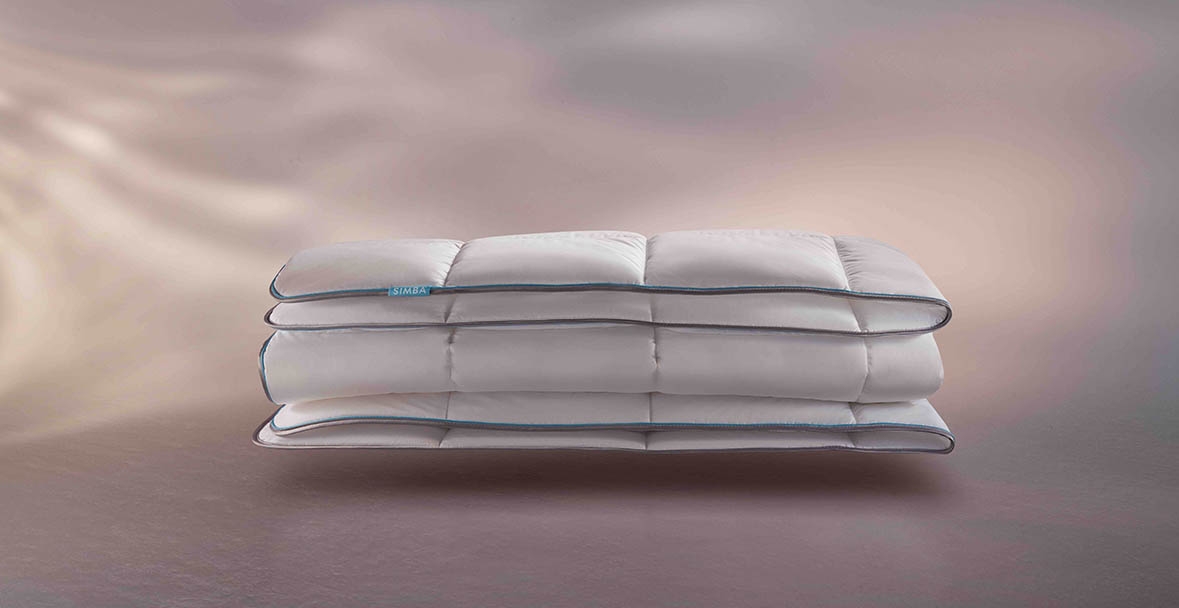 9. Invest in a cooling duvet.
Heavy duvets can be unbearable in the summer heat, yet we find ourselves wrapped up in the middle of the night out of habit and longing for a comforting layer. There's no need to compromise comfort when you invest in a duvet with cooling technology.
The Simba Hybrid Duvet uses Stratos technology to absorb and release heat during the night. Simba's unique cool nights system is a quilting construction that allows the duvet filling to stay in position, so there's no need to shake the duvet. It's machine washable, breathable and hypoallergenic.
Born in Britain and made in Canada, Simba offers sleep solutions using advanced technologies for hot summer nights that will last long into the cold winter months. Simba is available online and in Sleep Country Canada stores.
Recommended Articles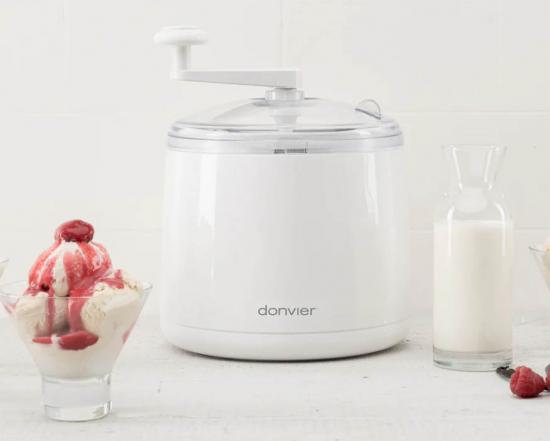 Treat your family to all-natural gourmet ice cream, healthy frozen yogurt, refreshing fruit sorbets and creamy non-dairy soy desserts in 20 minutes or less
Read full story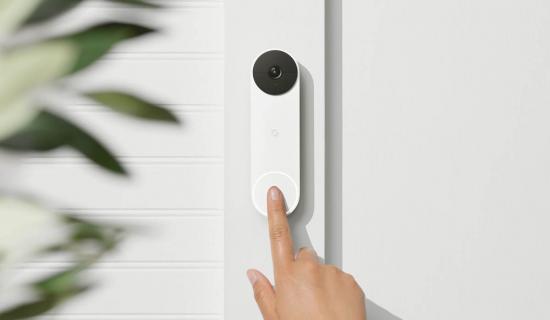 The battery-powered video doorbell has the smarts to detect important activity, so you can see what's happening at your door even when you're away.
Read full story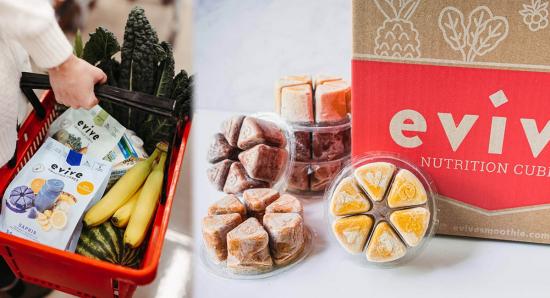 Canada's fastest-growing smoothie company, Evive Nutrition, makes healthy eating doubly convenient!
Read full story
Comments (0)
*Please take note that upon submitting your comment the team at OLM will need to verify it before it shows up below.