Sir John A: To be or not to be
Graphic by Karen Temple
---
The Sir John A. Macdonald statue in Victoria was removed recently to the dismay of most Canadians. It was yet another attempt of virtue signaling by the far left, this time led by the very patronizing mayor of this B.C. city, Lisa Helps.
Helps is a pro at this kind of thing.
First, after narrowly winning the mayoralty race in 2014, Helps refused to take the traditional oath of allegiance because, in her view, Victoria rose on the ancestral lands of the Songhees and Esquimalt First Nations and that wasn't recognized in the traditional pledge.
She is now discarding Sir John A. in the same manner.
It's all outrage and bluster, instead of a calm, middle path that would accommodate both traditionalists and Indigenous peoples in the case of the oath, and both the proper historical context and a learning moment in the case of the Sir John A. statue.
This is not the first time Sir John A. has been the target of revisionist history by politicians trying to stain the legacy of our founding father.
The statue debacle in Canada follows the removal of Confederate statues across the southern United States in the wake of the Charlottesville, Va. incident, in 2017.
The removal of statues of Robert E. Lee and Nathan Bedford Forest was long overdue. Unlike Sir John A., the Confederacy was a true evil in history; fighting to uphold the institution of slavery.
It makes sense that Americans took them down. As well, most were erected in the decades after the Civil War by neo-confederates whose goal was to frighten the newly emancipated African-American population.
Sir John A. Macdonald though was not a Confederate, a genocidal dictator or a criminal of any variety.
Our first prime minister was responsible for the Confederation of Canada, the expansion of the country from coast to coast through the building of the Canadian Pacific Railway and for defending our sovereignty from American expansionism.
Macdonald was many things — a complex man, a troubled man — but he was a great man in the scope of history. His policies towards Indigenous peoples were at times troubling and that needs to be recognized in the context of the day, including in the historical literature and today's education curriculum.
There can be a learning moment for future generations if Canadians can discuss Sir John A. in a meaningful and relevant way. Yes, he was part of a system that created the residential schools and bears some responsibility for the death of Louis Riel.
Macdonald was not a man of today's standard but of his own times. Like many great leaders, he was flawed. However, just tossing him out to accommodate a current whiff of political correctness is counterproductive.
Where do we draw the line?
The last residential school closed in 1996, which means that every Canadian prime minister up until Paul Martin was complicit in the system. Do we take down statues of Mackenzie King who helped to defeat fascism in World War II or Pierre Trudeau who created the Charter of Rights and Freedoms, or even Lester B. Pearson the first Canadian to win the Nobel Peace Prize?
Sir Winston Churchill helped save the world in World War II, yet he also allowed famine to ravage India and helped to partition and destroy Ireland's economy in the 1920s.
Those were different times and Churchill's legacy goes beyond his wrongdoings. Would we ever compare Churchill to Hitler or Stalin?
Imagine, though, that some have the audacity to suggest that Sir John A. Macdonald is in the same category as some of history's most diabolical figures.
This is just simpleton thinking that does not help, in the least, advance our relationship with Indigenous peoples today
We must not erase our own history simply because it is sometimes difficult.
We must confront it intelligently, make peace with it, learn from it and reconcile the past with those it affected.
Recommended Articles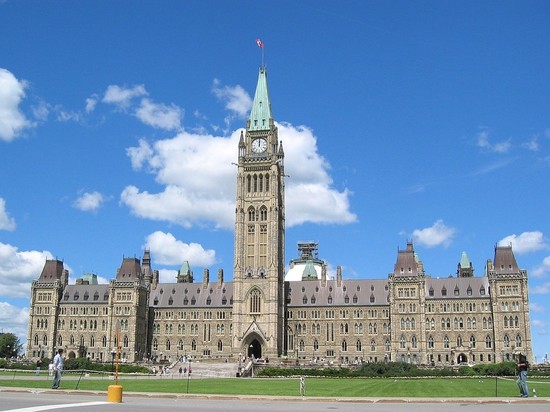 Come election time, ballots turn into wagers as every Canadian's vested interest in what will happ...
Read full story
Dear Minister Philpott, It is fantastic news that as a family doctor you are our next federal health...
Read full story
In November of 1936, in the depths of the Great Depression, incumbent Democrat President Franklin De...
Read full story
Comments (0)
*Please take note that upon submitting your comment the team at OLM will need to verify it before it shows up below.