Best Picks
Smith, Lee, Tremblay most popular surnames of last century
Smith, Lee, Tremblay most popular surnames of last century
What's in a surname? Quite a lot, it turns out. Smith has been most popular surname in Canada for the last century.Whether you're a Smith, a Lee or a Tremblay, our surnames tell us a story, and many are part of larger national narratives and historical trends. And while a lot can change throughout history, new research from Ancestry shows that some of Canada's most common surnames have remained unchanged for over 100 years.
According to current Canadian telephone directories,Smith is the most common surname across the country today, with 193,143 people holding that family name. And it appears that this comfortable lead in the surname table spans back well over century – according to the 1911 Canadian census on Ancestry, Smith was the most popular name in Canada (with 58,606 'Smiths' recorded), followed by Brown (31,459) then McDonald.
On a province level, there's been a similar lack of moving and shaking in the surname charts since 1911. In B.C., where many Canadians can trace their heritage back to China, Lee is currently one of the most popular names (second only to Smith, of course!), with 25,346 'Lees' recorded. Then in Quebec, the name Tremblaytops the list (95,138 people with the surname) – and astonishingly, all Tremblays can be traced back to one French-Canadian ancestor.
The 1911 Census data reveals that in B.C. at the time, Lee was the sixth most popular name (1,495), with Tremblay the most common name in Quebec (11,190).
Surnames give us a sense of identity and help connect us to our origins – symbolising stories of immigration, employment and inheritance. To help people uncover these rich stories, Ancestry.ca has a free surname search tool that enables Canadians to discover what their name means, where they are from and some of the top occupations held by people in their family.
Below is a chart of surnames that have been popular for the last hundred years in Canada, highlighting the surname's origin, historical meaning, and top occupations held by a person with that surname.*
| | | |
| --- | --- | --- |
| Name | Canadians with surname in 1911 | History |
| Smith | 58,606 | English; occupational name for a worker in metal; often carpenters and stenographers |
| Brown | 31,459 | English, Scottish, and Irish; generally a nickname referring to the color of the hair or complexion; often labourers and stenographers |
| McDonald | 28,035 | Scottish; Anglicized form of Gaelic Mac Dhomhnuill; often miners and teachers |
| Wilson | 22,424 | English, Scottish, and northern Irish; a very common medieval short form of William; often farmers and clerks |
| Johnson | 21,008 | English and Scottish; derived from the personal name John; often carpenters and clerks |
| Martin | 20,164 | English, Scottish, Irish, French, Dutch, German, Czech, Slovak, Spanish, Italian; borne by a famous 4th-century saint, Martin of Tours; often labourers and housekeepers |
| Tremblay | 11,603 | French; from a collective form of Tremble, hence a topographic name for someone who lived near a group of aspen trees; often farmers and teachers |
| Lee | 7,670 | Chinese; variant of Li; often cooks and housekeepers |
*All data from Ancestry.ca
"Learning the history behind your name is a simple and quick way to uncover clues about your family's heritage," says Ancestry family historian Lesley Anderson. "My last name, Anderson, is one of the most common in Canada. It originates from Scotland and northern England and in 1911, there were nearly 7,000 Anderson families living in Ontario – more than any other province at the time. Andersons were also known to be housekeepers and farmers."
With kids at home from school, many parents are looking for educational activities to keep the family entertained.With this in mind, Ancestry has developed a scavenger hunt worksheet that children can fill out to find out more about their family history. They can use the free surname search tool to learn more about their surname and discover information that will help them fill out the worksheet. Maybe they'll even learn a fun fact or two to share at the dinner table!
To extend your discovery, you can sign up for Ancestry's 14-day free trial to access billions of historical records that can help you uncover even more about your family's heritage.
---
About Ancestry® — Ancestry, the global leader in family history and consumer genomics, harnesses the information found in family trees, historical records, and DNA to help people gain a new level of understanding about their lives. Ancestry has more than three million paying subscribers across its core Ancestry websites with an extensive collection of over 20 billion records and has sold over 16 million AncestryDNA® kits to date. Since 1996, users have created over 100 million family trees and 11 billion ancestor profiles on the Ancestry flagship site and its affiliated international websites. Ancestry offers a suite of family history products and services including AncestryDNA, Archives®, AncestryProGenealogists®, Newspapers.com™ and Fold3®. AncestryDNA is owned and operated by Ancestry.com DNA, LLC, a subsidiary of Ancestry.com Holdings LLC
Recommended Articles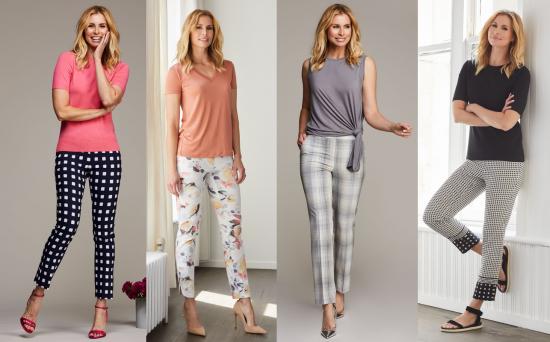 UP! Pants are perfect for taking fashion, function and fit on the road!
Read full story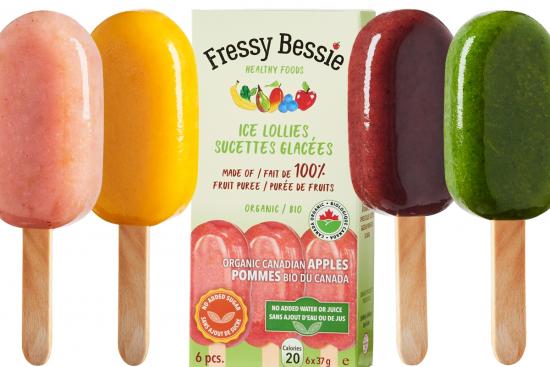 A yummy treat for health-conscious Canadians — ice lollies are made with all-natural fruits and vegetables
Read full story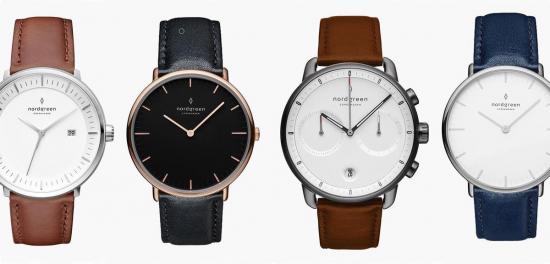 Setting your sights on an antique or vintage watch could run you into the thousands of dollars. On the other hand, you can invest in vintage-looking watches at a more reasonable price.
Read full story
Comments (0)
*Please take note that upon submitting your comment the team at OLM will need to verify it before it shows up below.